Dear Parents and Carers,
A very warm welcome to all of our new families that have joined us this term. The children have settled back to school wonderfully and it has been a really positive start to the new school year. It has been such a joy to do face to face assemblies with the children; the best part of my week!
This term we have welcomed Mrs Burton, Ms Conway, Mrs Silva Araujo and Miss Mistry to our support staff team. We are very pleased to have them as part of the Wooden Hill family. Some of you will already know Mrs Rutter, our Early Years Foundation Stage Leader and teacher in Reception. Mrs Rutter is our new SENDCo and introduces herself later in the newsletter. She is contactable as the SENDCo on Tuesday, Wednesday and Thursday and can be contacted via the school office.
We have had an alarming number of COVID cases in school over the last 10 days. At the moment, the majority of these are contained to just one year group. We swiftly brought in additional measures to curb the spread in that year group, but also in and to other year groups. Please bear with us and the additional measures in place, for the next week or so, while we try to stop the spread within the school. It is really important that any of the 3 COVID symptoms are not ignored or attributed to colds or other illnesses but a PCR test booked. Whilst it's not an official symptom, we are noticing that headaches seem to be a common symptom of those who have tested positive in our school. Please be assured that we are doing everything that we can to stop the transmission in school and thank you for your understanding of our measures that we have put in place.
Best wishes,
Mrs Lagares
Dear Parents and Carers,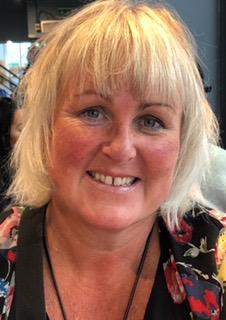 My name is Mrs Rutter, and I am the new SENDCo at Wooden Hill. I wanted to introduce myself to you and share my picture, so you can put a name to my face.
I am very excited to start my new role, and will continue in my other role as Early Years Lead and Class Teacher.
I am looking forward to meeting some of you in the future and wish all the Children at Wooden Hill School a successful and happy school year.
Kind regards,
Mrs Rutter
IS YOUR CHILD STARTING SCHOOL IN SEPTEMBER 2022?
It is time to start looking for a school place.....
Come along to one of our open mornings on either;
15th October 2021 at 9.30am
3rd November 2021 at 9.30am
2nd December 2021 at 9.30am
or 7th January 2022 at 9.30am.
To book a place click here and complete an online booking form or email bookings@office.woodenhill.bracknell-forest.sch.uk
We look forward to seeing you.
UNIFORM
Please ensure that the correct school and PE uniform is worn which includes the correct footwear. For PE children can wear a plain black, zip through hoodie. This must not have any other patterns or logos on.
PLAY EQUIPMENT
A gentle reminder that children must not play on the play equipment at drop off or a the end of the school day.
BIKES AND SCOOTERS
Must not be ridden anywhere on the school site.
SPONSORED COLOUR RUN – MONDAY 11th OCTOBER
Don't forget to sign up via The School Gateway for our sponsored colour run. The cost of entry is £2.00. All entrants will receive a race number and medal.
All children are invited to wear colourful clothes to school on Monday 11th October and to compete in the event in the most colourful way that they can. A donation of £1.00 should be made via The School Gateway by all children not participating in the running event but who would like to wear colourful clothes to school that day.
We will also be holding a cake stall on the day. Please bring donations of cakes into school or bring them to the cake stall on the field.
Nursery Roundup
Welcome back or welcome to all the Nursery children. The staff have enjoyed meeting and getting to know everybody. The older children have wonderful helpers and have helped the new children settle in very quickly.
The children have spent time looking at 'Families' and have been listening to stories and telling everybody about their own families. It has been lovely to see all their photos and hearing all about their family members.
Reception Roundup
The Reception Team have been incredibly impressed and proud of how the children have settled into Reception and watching them having lots of fun exploring their new surroundings. Importantly the children are beginning to learn the rules and routines in Reception and have enjoyed making new friends. The team have thoroughly enjoyed getting to know everyone and are looking forward to learning more over the coming weeks.
The children have become very excited to start learning their phonics and have begun learning their first sounds 'm', 'a', 's' and 'd'.
Year 1 Roundup
The Year 1 teachers are so proud of how the children have transitioned into Year 1. The children have been independent, enthusiastic and kind.
They have thoroughly enjoyed learning through play and looking at their new 'lenses' and discussing their likes and dislikes. Some examples from the children included "I love the sound of buzzing bees" and "I love the smell of beautiful flowers". The children also enjoy spending time with Year 6 who get to read stories to them.
I think that it's going to be a super fun year of learning in Year 1.
Year 2 Roundup
Year 2 have enjoyed a wonderful first few weeks. The children came back after the summer holiday full of enthusiasm, with big smiles on their faces and ready to learn.
They have been writing their own lyrical poems about feelings (based on the poem 'In my Heart'). In Maths, they have been consolidating their knowledge of numbers up to 50 and in Science they have started a topic on Plants.
The children have also been looking at the work of artist Frida Kahlo and have been building on a range of skills, such as observing and sketching facial features as well as experimenting with tones and tints for skin and hair. This led to the children creating their own self-portraits and even had a go at creating their own portraits in nature, using materials and objects that we could find outside.
Year 3 Roundup
Year 3 have got stuck in straight away upon their return to school. They have been using the story "The Stone Age Boy" as inspiration for writing a story and have used some excellent features, such as direct speech, adverbs and prepositions to make their writing come alive.
Elsewhere, they have been learning about the Stone Age in History, completed some Science investigations (where we found out smooth, shiny surfaces had the least friction) and had their first ever French lesson.
Year 4 Roundup
Year 4 have been learning about the digestive system, in science and the process was demonstrated by using different items to represent the various body parts.
In English the children have been studying the myth 'Theseus and the Minotaur' and using as inspiration for writing Greek hero and monster stories. We look to forward to reading those!!
The children have been diving deeper into their topic on 'Ancient Greece' and after learning that the Ancient Greeks were great actors and would often put on theatre productions, they got to make their own tragedy or comedy masks.
Year 5 Roundup
Year 5's topic this term is RE based and the big question is What is Islam? The children will be looking at the history of Islam. The children got to create some Islamic art, thinking about the colours and patterns using shapes and squared paper.
In English the children have read the story 'Malala's Magic Pencil' and discussed the story thinking about comparisons between Malala's life and their own, even debating who was "lucky" to get to school - of course it's everyone!!
During our Topic lessons the children have completed self portraits which are now on display in the hall.
Year 6 Roundup
Year 6 cohort have returned to class with a keen learning attitude. Mr Billers and Miss Bolton have been most impressed!
In PE, they have enjoyed the sunshine by practising their rugby skills.
In PSHE the children have challenged themselves to 'change their words and change their mindset' and have learned the neuroscience behind a Growth Mindset and the importance of changing their mindset.
In English the children have been looking at the silent short film 'Paperman' and have been composing sentences to create their own narrative to go alongside the film. We have had great fun with some experience days, drama and using a range of writing features.
Wooden Hill Primary and Nursery School
Staplehurst, Bracknell, Berkshire RG12 8DB
T: 01344 421117 E: secretary@office.woodenhill.bracknell-forest.sch.uk