Year 6 News
Autumn Term 2 - Week 3 - 20 November 2020
This week is Anti-Bullying Week. On Monday morning, we began with an assembly which helped us to remember the main information surrounding 'bullying' and reminded us of the differences between bullying and unkind behaviour. That afternoon, we looked at this topic in more detail and had long discussions about it. Some children created posters to help share their thoughts. Take a look below at some of them: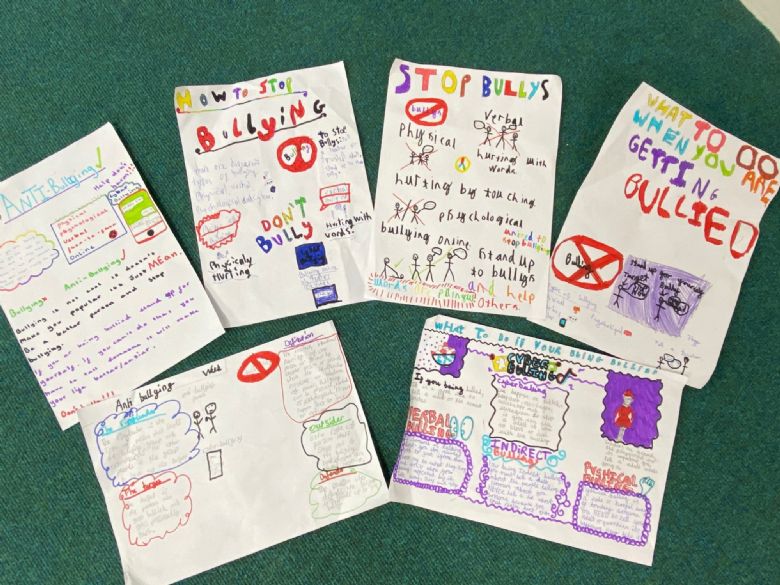 Autumn Term 2 - Week 2 - 13 November 2020
We have been working incredibly hard this week, fitting lots of new learning opportunities into each day. We have been learning lots of new skills in maths, focussing on fractions and using a wide range of mathematical skills to help solve difficult problems. To help us further, we are working on improving our times table knowledge so that we can improve our maths skills in all concepts - we have certainly enjoyed competing in the Times Table Rockstars competition this week.
In English, we have been on an exploration through the jungle to experience the sights and sounds of what our character would have faced on her journey. This ended with a trip to discover the effects of a volcanic eruption.
We carried out an investigation in science this week to understand how both a series and parallel circuit works. We focussed on the effects of battery power in a circuit and how this causes a bulb to become brighter.
Autumn Term 2 - Week 1 - 6 November 2020
This week, we have been incredibly pleased with how the children have returned to school after half term and are straight back into their learning. They have shown excitement and enthusiasm in beginning/continuing the following units:
Maths - Fractions and Geometry
Writing - The Firework-Maker's Daughter
Reading - Journey to the River Sea cont.
Science - Classification
RE - Christianity cont.
Geography - The Americas
French - The Weather
PSHE - Health and Wellbeing
PE - Frisbee and Tennis
Keep checking back here each week for updates on how they are getting on and, if you wish to know more, check out the 'Knowledge Organisers' for some of these subjects.
Autumn Term - Week 6 - 16 October 2020
This week, we reached the end of our first 'The Write Stuff' writing unit based on the book 'The Journey' by Francesca Sanna. Now, it was time to begin our own stories. We spent two lessons planning our narratives: thinking about the different plot points, the success criteria we wanted to achieve and the ways in which we could achieve it.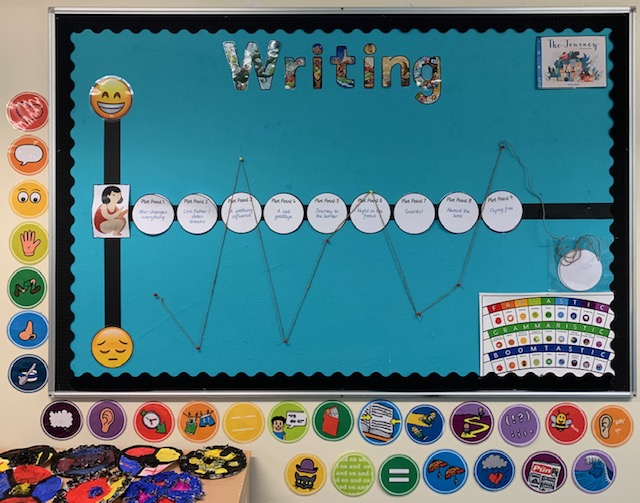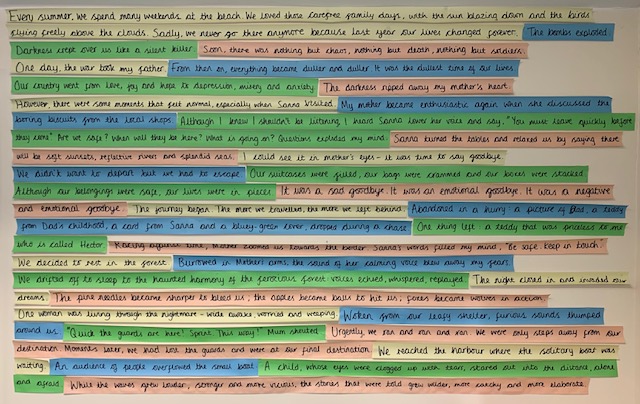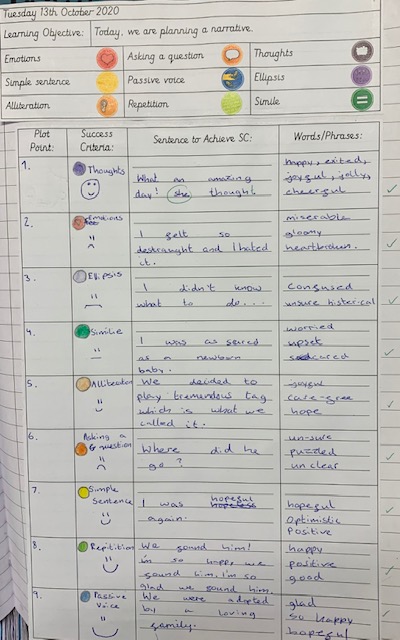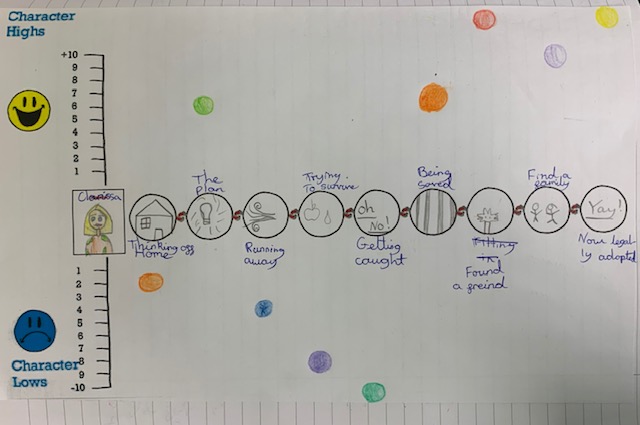 In DT, we finished our Viking shields. Some of us used paper mache whilst some did not; many of us used felt tip pens while others used paint.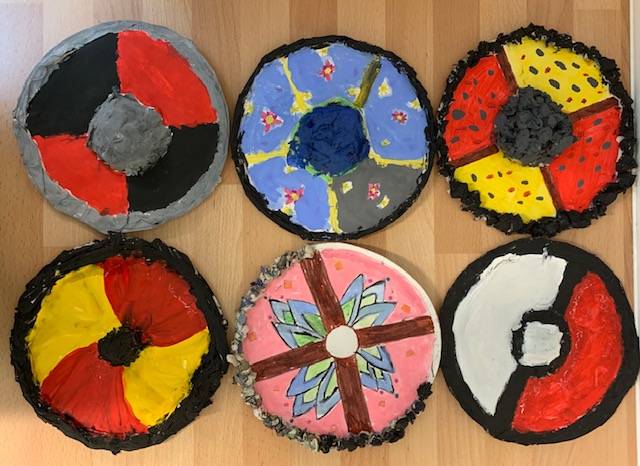 Autumn Term - Week 5 - 9 October 2020
We have been continuing with our Viking topic this week, learning about the similarities and differences between the Vikings and the Anglo-Saxons. In DT, we have researched and created our own Viking shields.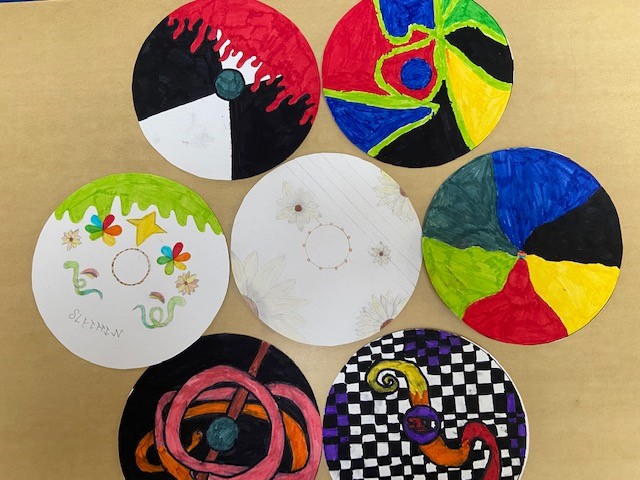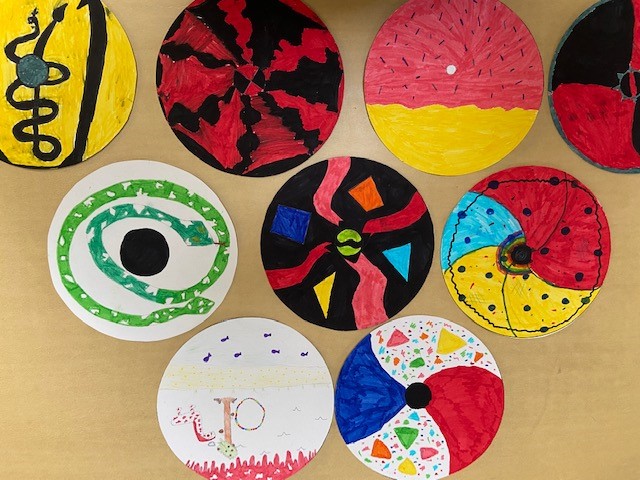 In maths, we have been focussing on the four main operations whilst learning a new skill of long division. This is a challenging concept as it uses so many other mathematical skills. Our English story, The Journey, is building nicely and this week we have been learning about refugees to help us understand the conditions and lifestyle that our main character is subjected to.
Autumn Term - Week 4 - 2 October 2020
This week, in DT, we created the Viking Longboats which we had designed last week. In history, we had looked at how the Vikings invaded Britain and how their longboats were used to help them sneak up on the land since they were designed to come straight up to the shore. After learning about the invasion, the children designed their own longboat and were then tasked to create this boat using mostly recycled goods. Have a look at some images below: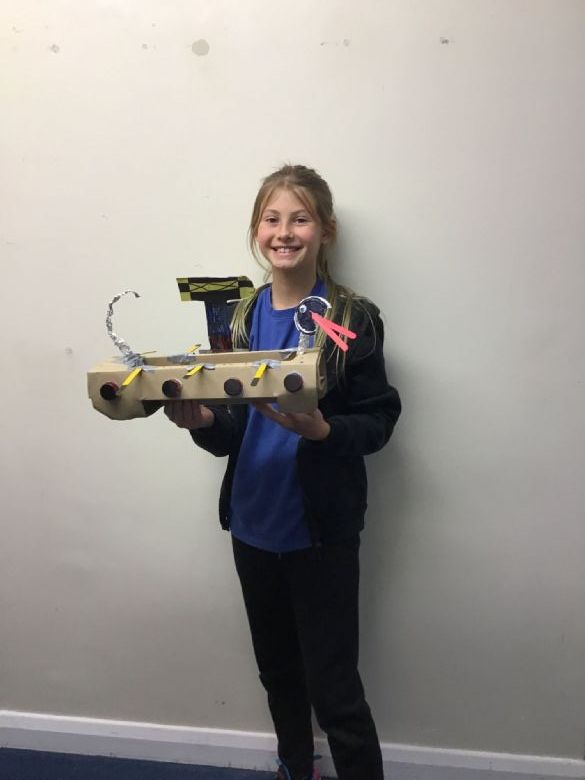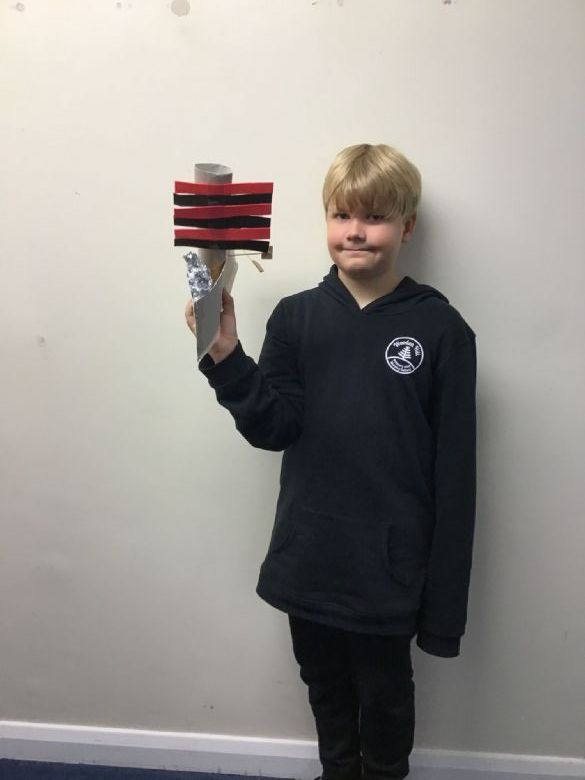 This week also saw the end of our PE unit of 'Athletics'. The children looked at running, taking into consideration their pace; throwing techniques, using medicine balls, javelins and shot putts; controlling jumps and landings, through the tasks of speed bounce and standing long jump; and how to perform a sequence of jumps, learning how to execute a standing triple jump. Here are some images from one of these sessions: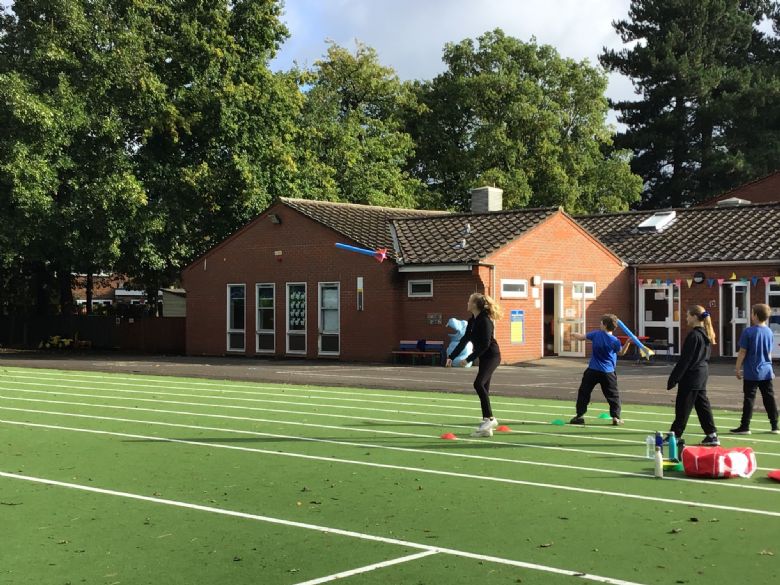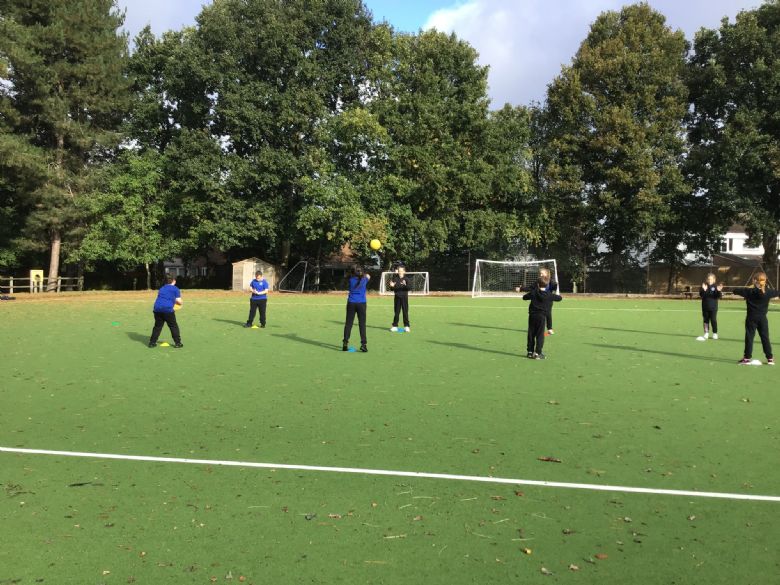 Autumn Term - Week 3 - 25 September 2020
This week, we have been very excited to start our new English curriculum. We are using the story, Journey by Francesca Sanna as our inspiration for our writing. We have been creating short pieces of writing that focus on the positive and negative emotions of our main character and understanding the feelings that children and families went through during a war.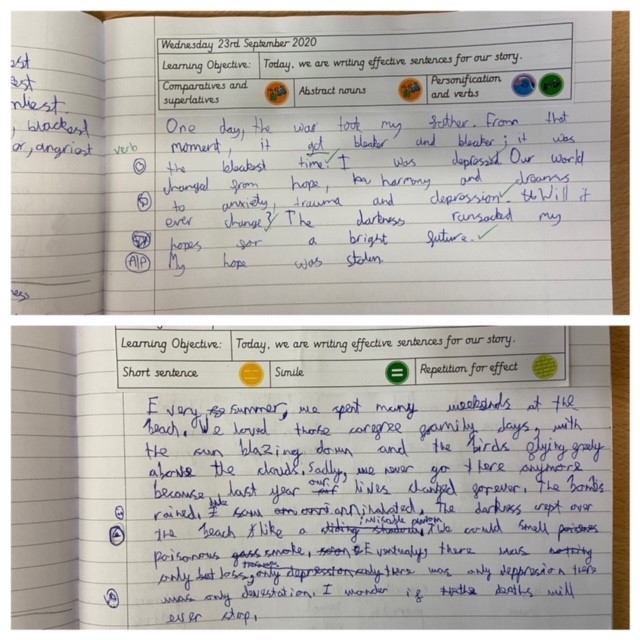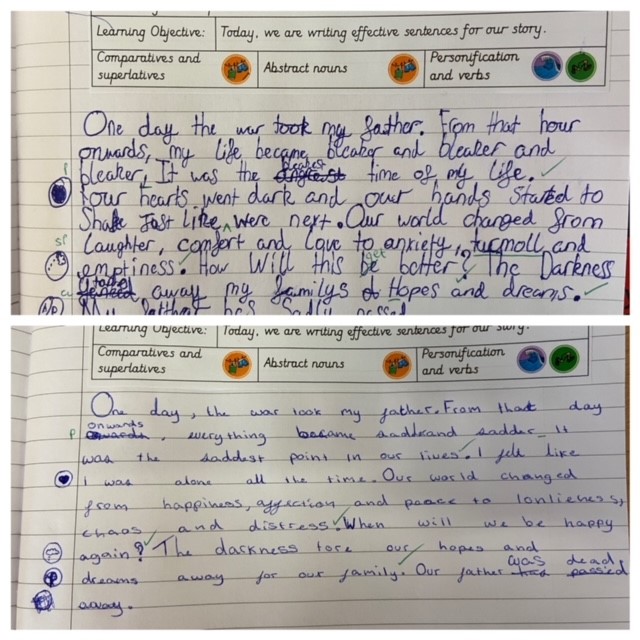 In our topic lessons we have started our research on Viking longboats and have started to design our own. We will be bringing our designs to life shortly and look forward to sharing these with you soon.
Autumn Term - Week 2 - 18 September 2020
Over the last couple of weeks, we have been getting ourselves settled into Year 6 and settled back into the school routine.
In our PSHE lessons, we have been reflecting on our time during lockdown and thinking about the positives and negatives that it brought. We have used this knowledge to think about our emotions and to ensure that we are ready to get back into school life.
This week, we created a display for the office area where we all thought/wrote about three things:
What the hardest thing about lockdown was
What the most unusual thing to happen during lockdown was and
What new skills we learnt during the lockdown.