Year 6 News
Autumn Term 1 - Week 2 - 10th September 2021
Maths
This week, we have been learning how to round any whole number with accuracy up to the millions. We have been recapping how we go about rounding and what process we need to follow to be successful. To further our understanding, we have been working on a range of word problems from a variety of contexts to challenge us.
English
Continuing from last week, we have been looking at the silent short film 'Paperman'. We have been using a range of writing lens' such as: pathetic fallacy, alliteration and a range of adverbial openers. We also had an amazing experience day which allowed us to create and design our own paper planes to make the most successful one!
Topic
For our science lesson this week, we were exploring how light travels and investigating how we see things through the eye. To do this, we got our classrooms as dark as possible, grabbed some torches and made our own shadows. It was great fun. We were able to have some amazing conversations and share our knowledge with one another.
During our RE sessions, we have been looking at bible stories such as 'The Creation Story' and 'The Garden of Eden'. We have been focusing on formulating theories on why the bible is so important to Christians. It has been very insightful sharing our opinions and religions with each other, too.
Autumn Term 1 - Week 1 - 3rd September 2021
This week our new Year 6 cohort have come back with a fresh face and a keen learning attitude. Both Mr Billers and Miss Bolton have been amazed by the learning already.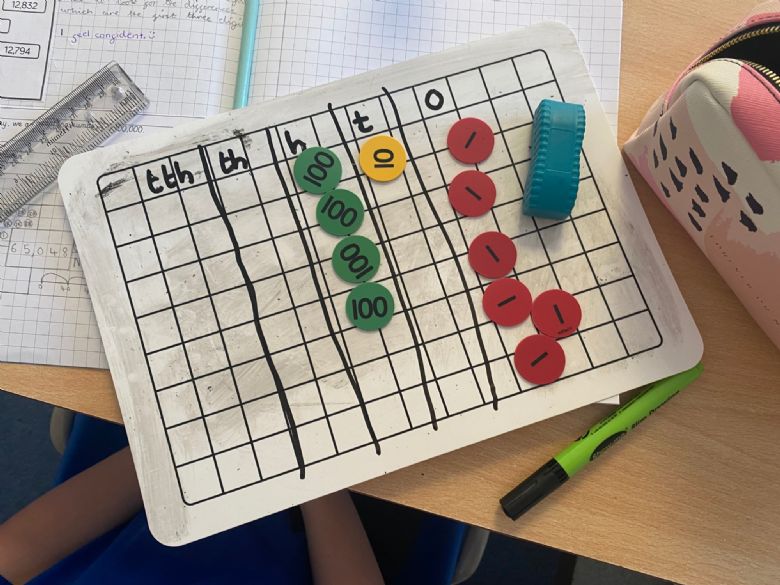 Maths
In our maths lessons this week, we have been recapping place value up to 1,000,000. We have been using a range of resources and methods to help us represent a range of numbers. To extend our understanding further, we have been looking at reasoning and word problems.
English
To begin our learning this year, we have started with a silent film study. We have been watching the Disney short 'paperman' and have begun to compose sentences to create our own narrative to go alongside this film. We have had great fun with some experience days, drama and using a range of writing features.
Topic
For our topic learning this week, we have started to look at the novel 'Street Child' to introduce us to the Victorian era and the industrial revolution. We have been using our 'reading detective' skills to infer and retrieve key information from the text to develop our understanding of this time.
In our PSHE lessons, we have been challenging ourselves to 'change our words and change our mindset'. From these lessons, we have learned the neuroscience behind a Growth Mindset and the importance of changing our mindset.
For PE, we have been practising our catching and passing in tag rugby. Thankfully, the lovely weather meant that we could do this for ages - it was great fun!
We have also been great role models this week. We thoroughly enjoyed reading stories to our Year 1 friends in the sunshine!