Year 5 News
Week 21 - 10 February 2020
Fire Safety visit
Year 5 were lucky enough to have a visit from the Red Watch at Bracknell Fire Station. Jay class were shown all the different tools and pieces of equipment the fire engine contained and even got to sit inside! Meanwhile, Woodpecker class had a talk about fire safety and had the opportunity to try on the safety equipment. Unfortunately, the team were called out to an emergency but are hoping to return soon to complete their visit.
In Science, Year 5 have created information pages to show off what they have been learning about materials. They worked independently to design the layout of their page and decide which information and pictures would be on it.
In computing, Year 5 have finished their projects about famous scientists. They have researched scientists who have discovered or created new materials and used publisher to create a leaflet to present their information.
In Maths, Year 5 have continued their work on fractions. They have made video tutorials to share how to compared fractions with different denominators.
In English, Year 5 have written stories based on The Secret Garden. They published these stories beautifully before reading them to their Year 2 reading buddies.
Week 20 - 3rd February 2020
In Maths, Year 5 have been learning about fractions. So far, they have learnt to identify and find equivalent fractions, create and complete fraction sequences and compare and order fractions using common denominators. This week, they will continue to practise these skills as well as adding and subtracting fractions.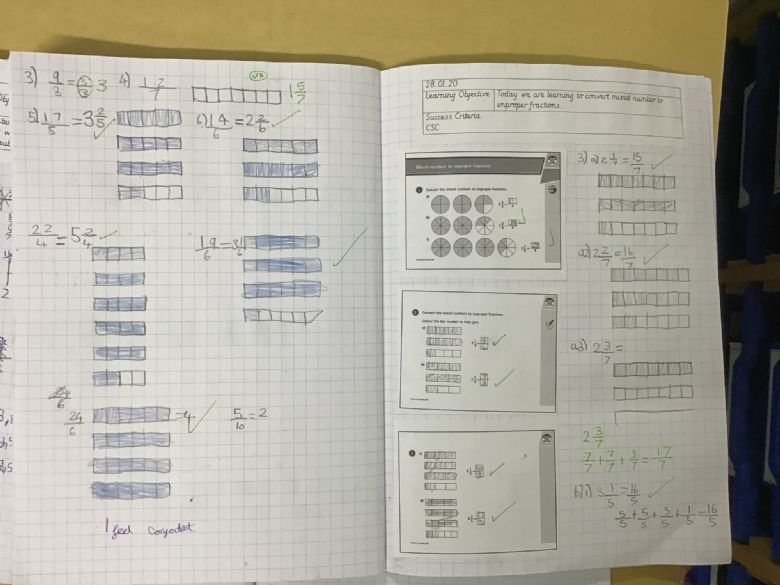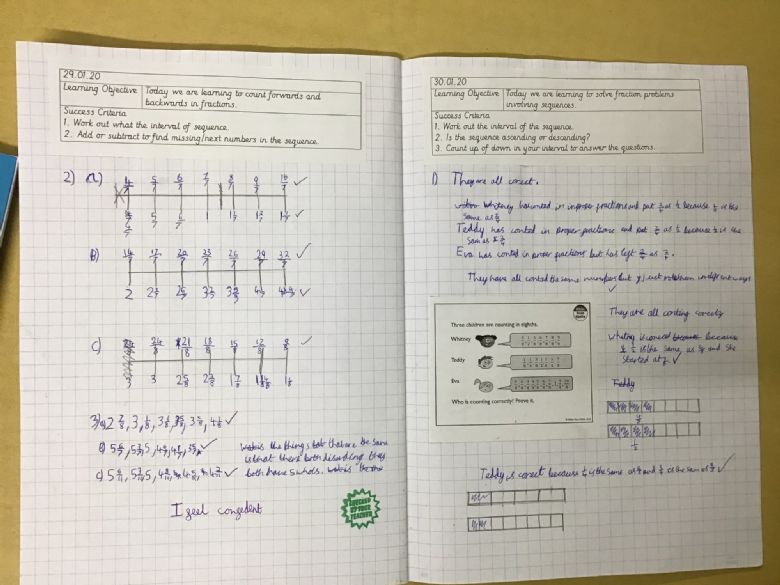 In Art last week, Year 5 used tin foil to create their own sculptures in the style of Alberto Giacometti. Before they began sculpting, the children looked at some of Giacometti's pieces and identified the key features. They also discussed the materials he uses before designing their own sculpture. They then used tin foil to create their sculpture- which was trickier than it looks as they found that tin foil can be brittle!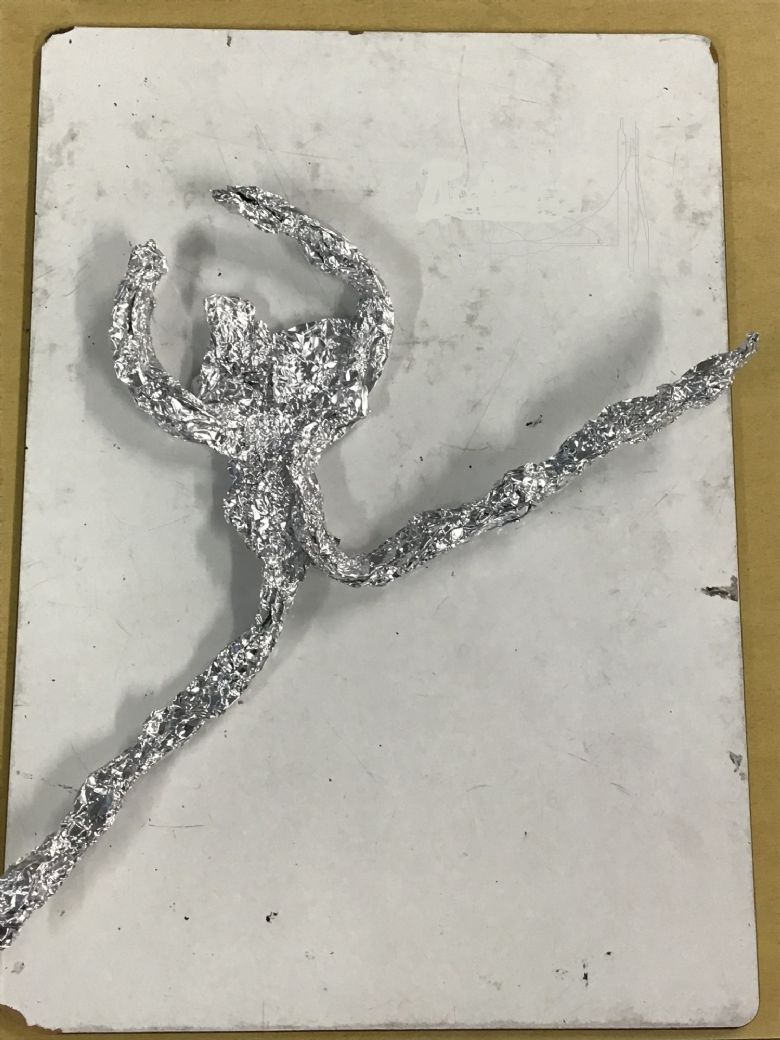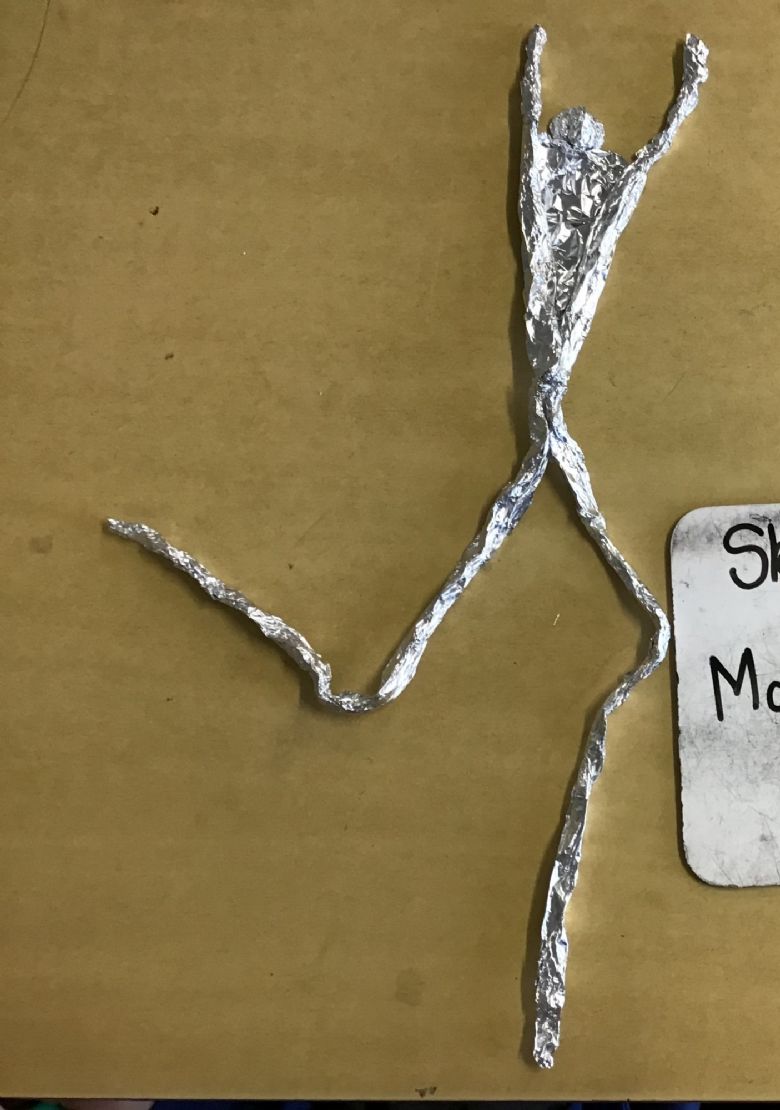 Week 19 - 27 January 2020
In English last week, Year Five rewrote the extract of The Secret Garden they have been reading. To make the writing their own, the children changed the animal Mary makes friends with from a robin to an animal of their choice. As you can see from the examples below, the children did an excellent job.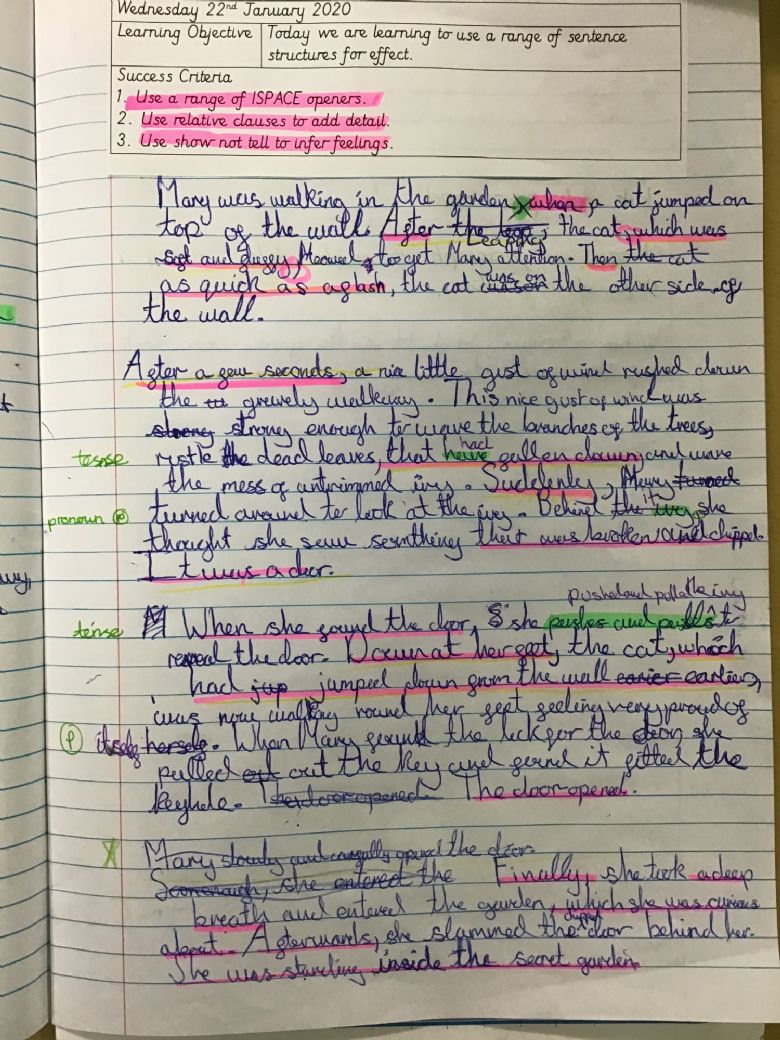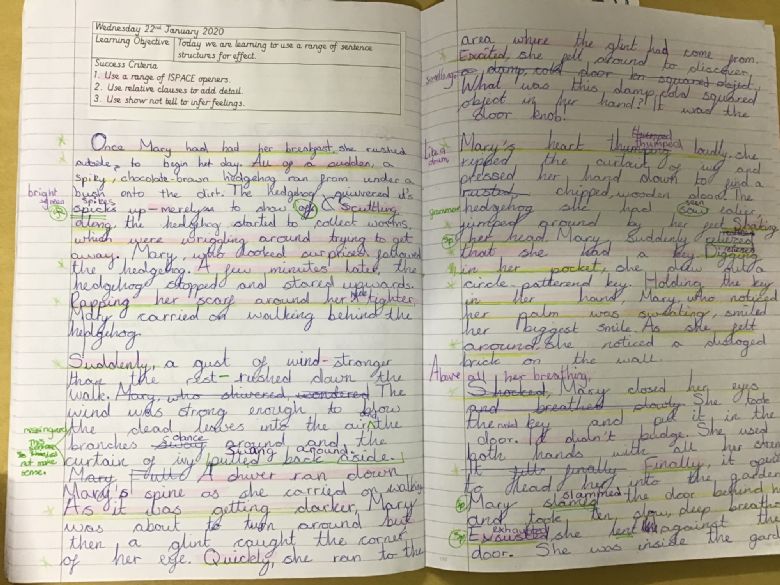 In music this half term, Year Five are lucky enough to have Berkshire Maestros teaching them how to play guitar. They are only on their second lesson but already learning their second song!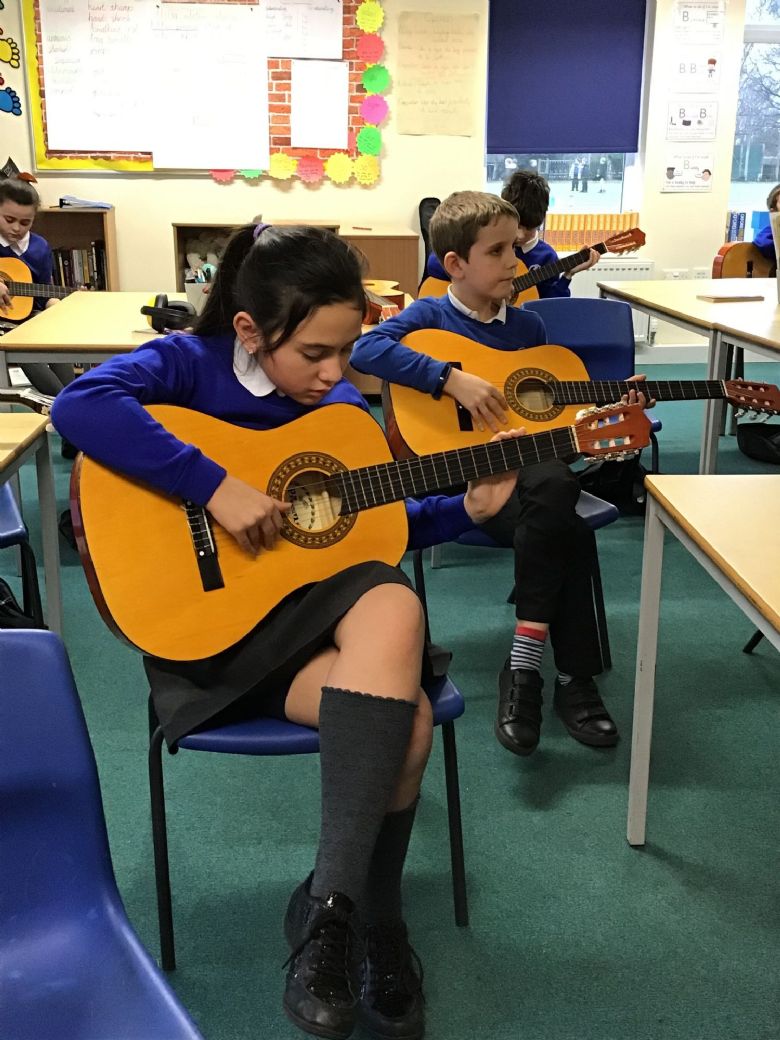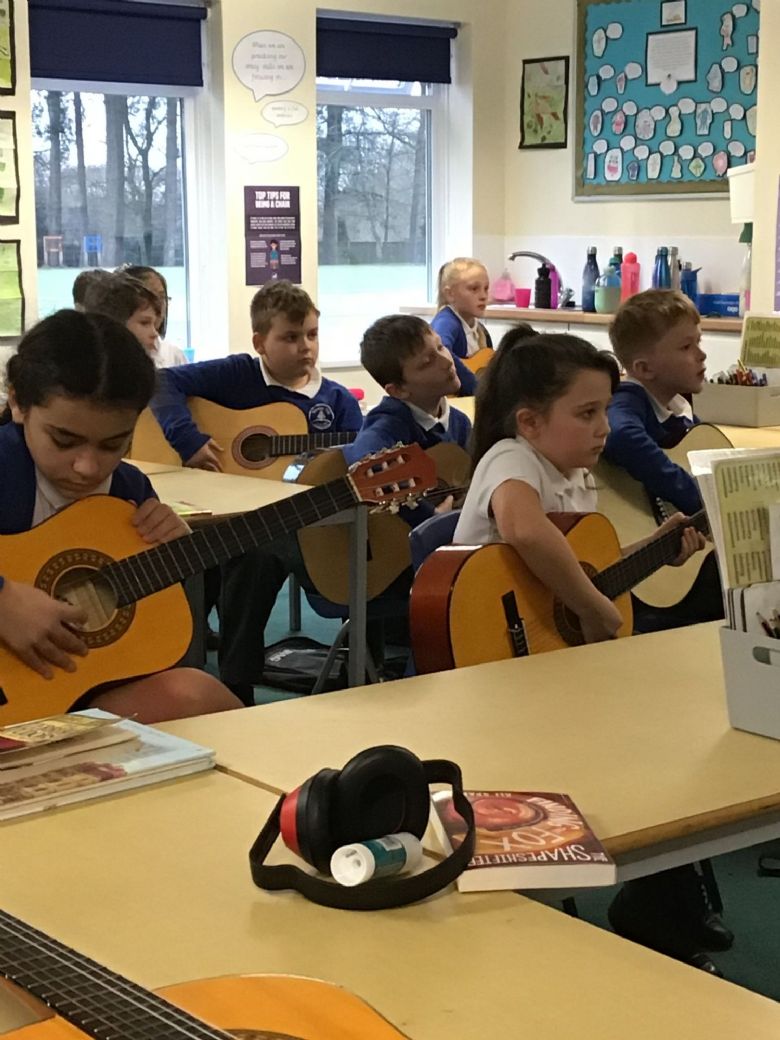 In Science last week, the children continued learning about different materials. They investigated three different properties: hardness, electrical conductivity and magnetism. As part of the investigation, the children were taught how to write a successful conclusion using their results to support.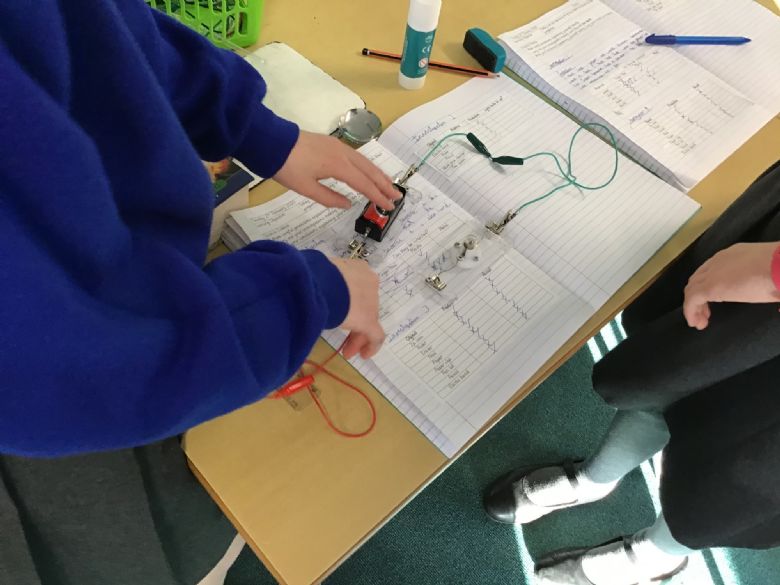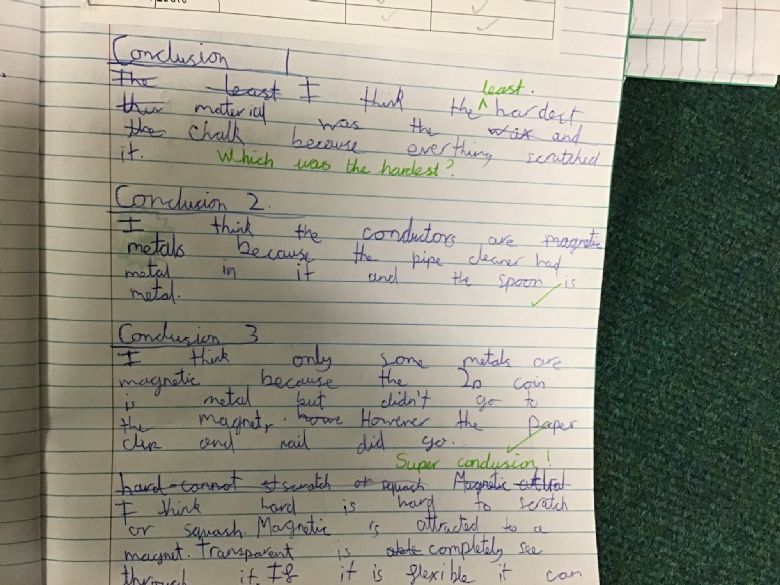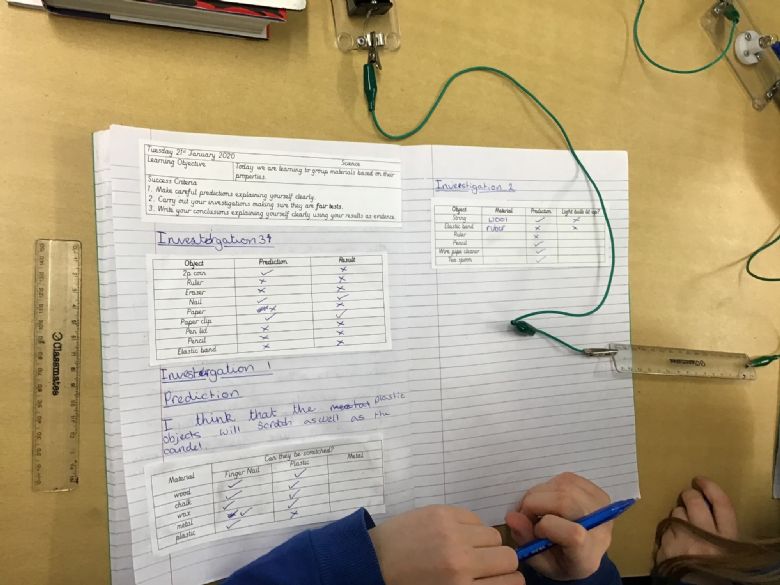 Week 18 - 20 January 2020
In English last week, Year Five began reading an extract from The Secret Garden. They looked at: how tension is built by the author and compared this to a clip from the film; considered the character's feelings and practised inferring these in their writing (show-not-tell) and began to add detail to their writing using ISPACE openers and relative clauses.
This half-term in Art, Year Five are focusing on sculpture and finding out how different mediums can be used to create art. So far, they have found about Andy Goldsworthy and how he uses natural objects to create his sculptures. The children have designed their own Andy Goldsworthy sculptures before going outside to create them.
Week 17 - 13 January 2020
This half term, we are learning about different materials in Science. The children started the unit by investigating soluble materials.
Week 16 - 7 January 2020
During the Autumn term, Year 5 wrote simile poems to describe a storm based on the poem 'The Dreadful Menace'. They focused on using powerful vocabulary, personification and similes to help their reader to imagine the storm. To finish the unit of work, the children learnt about hwo their voices can be used to create tension before performing their poems to their class.
Week 13 - 2 December 2019
Last week, Year Five worked hard to create wrapping paper, sweet cones and a variety of games ready for the fundraising event on Friday 6th December. The children were very independent throughout the process, they came up with all the ideas themselves, created their items to sell with very little support and even designed the rules to their games, ensuring the rest of the class knew how to run them on the day! On the afternoon of the fundraiser, the children took responsibility for setting up the classroom ready for the event, including the layout of the tables and decorations. All of the children's events have definitely paid off. Overall, Year Five raised an amazing £188 towards the much needed new boards. Well done Year Five!
Week 10 - 11 November 2019
This half-term, Year Five have been focusing on the artist Andy Warhol. They found out about his life and looked at many examples of his art before creating their own pieces of work in his style.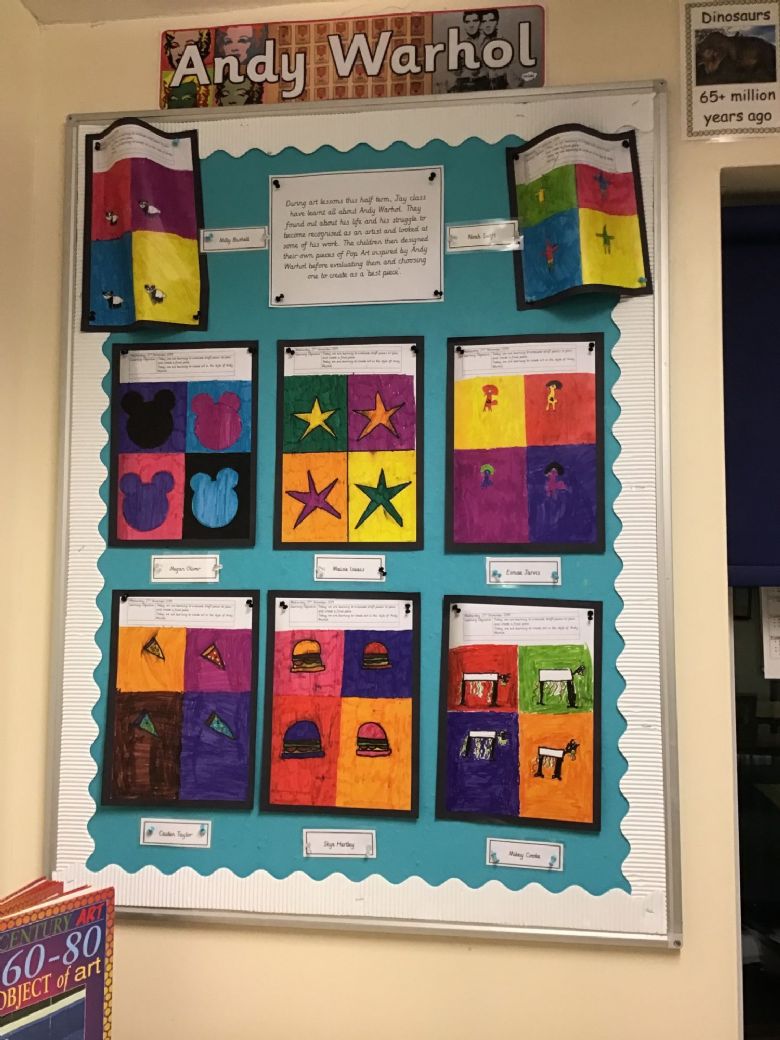 Geography
Unfortunately, due to the weather, Year Five were unable to visit South Hill Park. However, they still completed activities to practise creating maps. To start the morning, the children used Google Earth to take measurements of the different areas of South Hill Park before creating maps of the site to scale. After break, the children used their scaling skills to create a map of the habitat their explorers visited in their stories. The children all enjoyed creating their maps using both their Geography and Maths skills.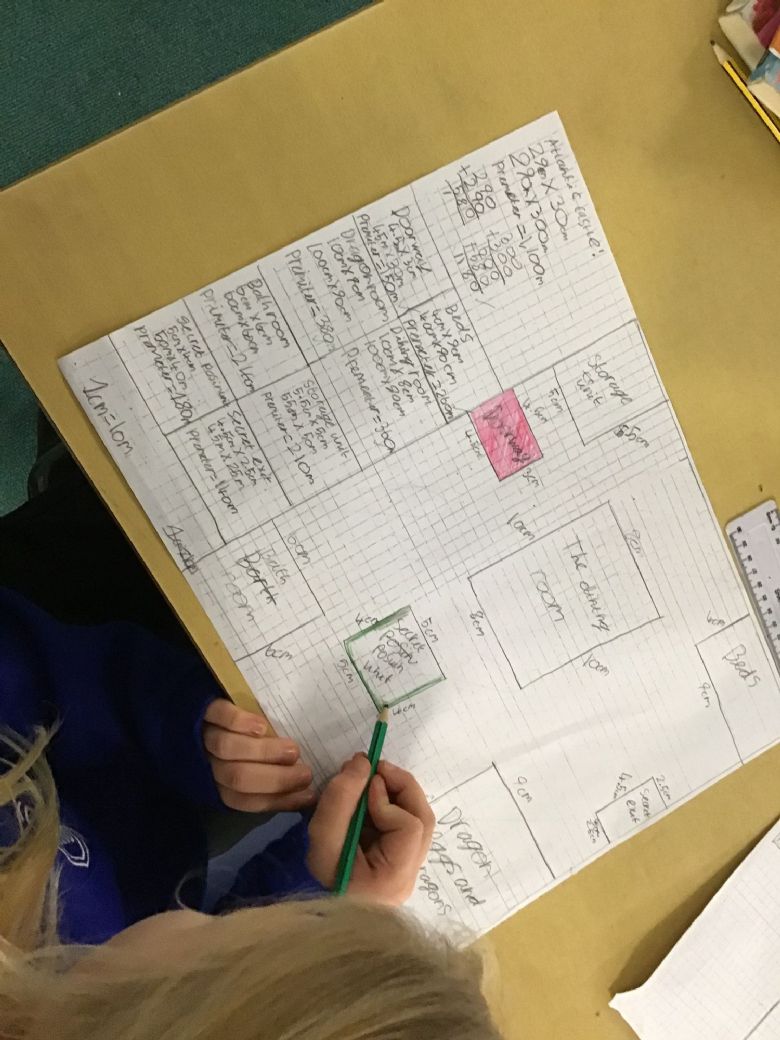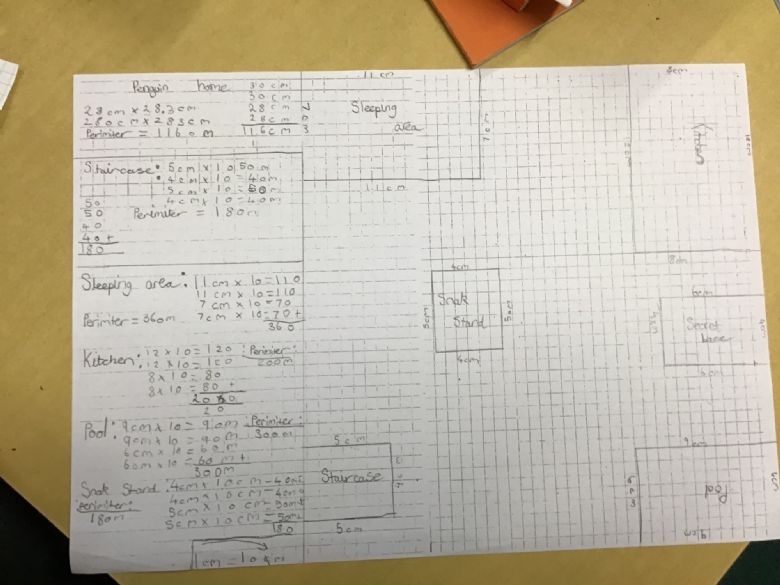 Adventure Stories
After working hard on their editing last week, Year Five published their stories this week.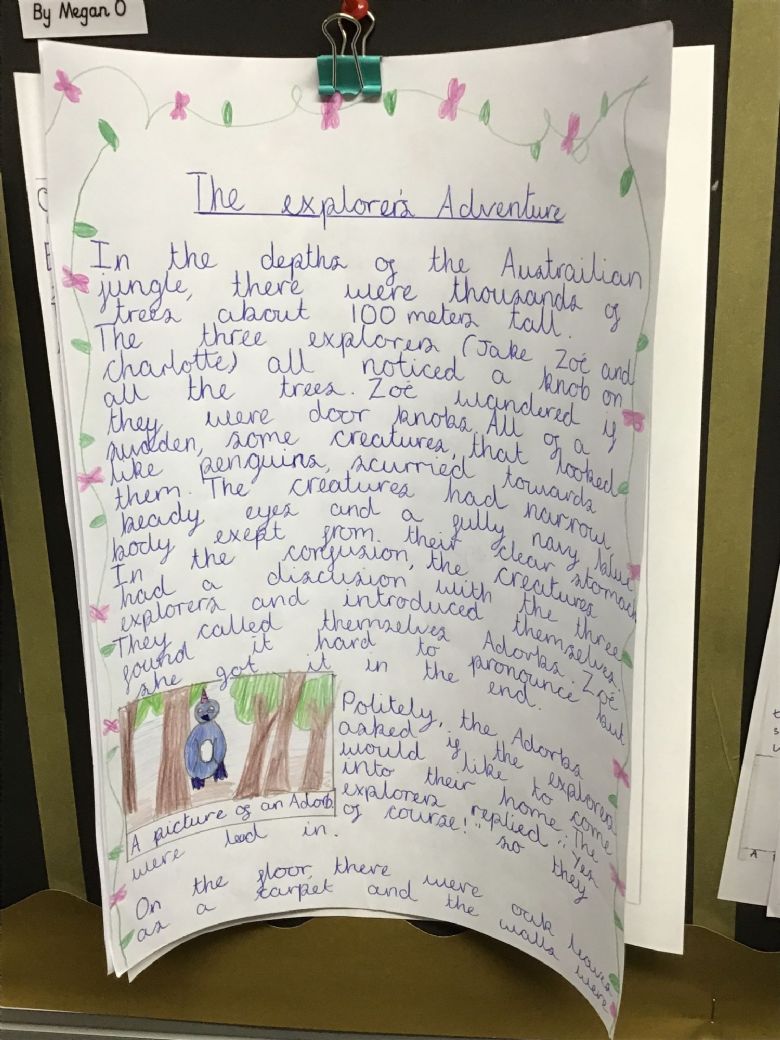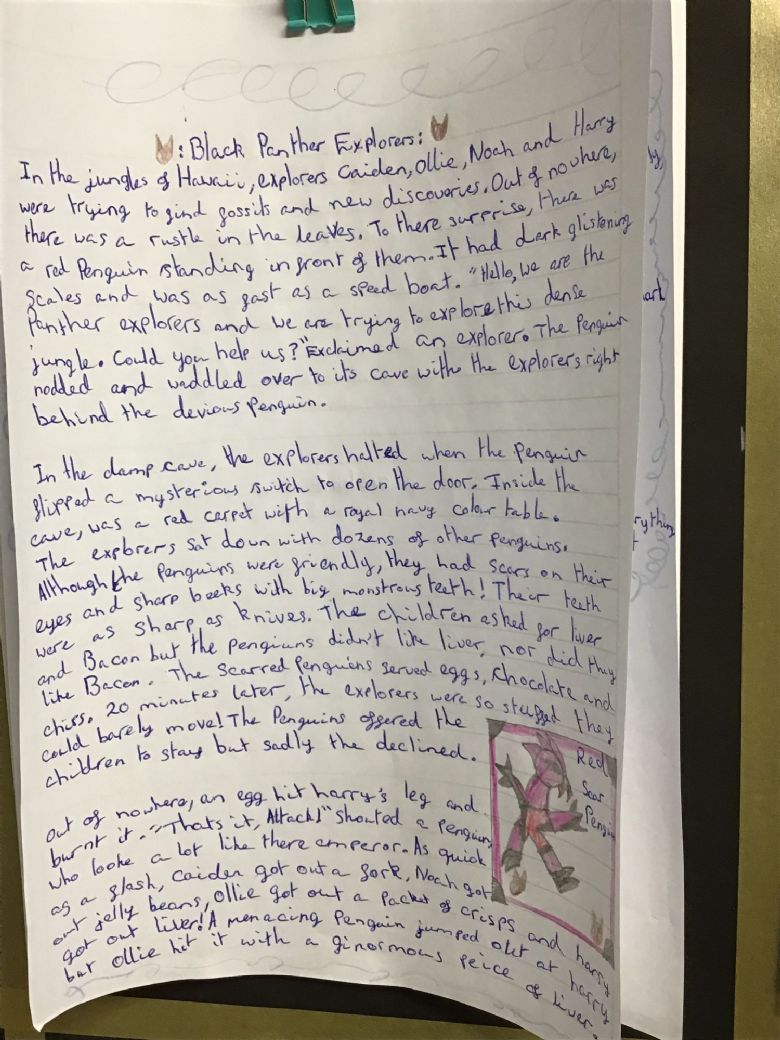 Editing Stations!
This week, Year Five have written adventure stories based on the 'Polar Bear Explorer's Club'. Before publishing their work, they spent time editing and improving to ensure it was their best writing yet!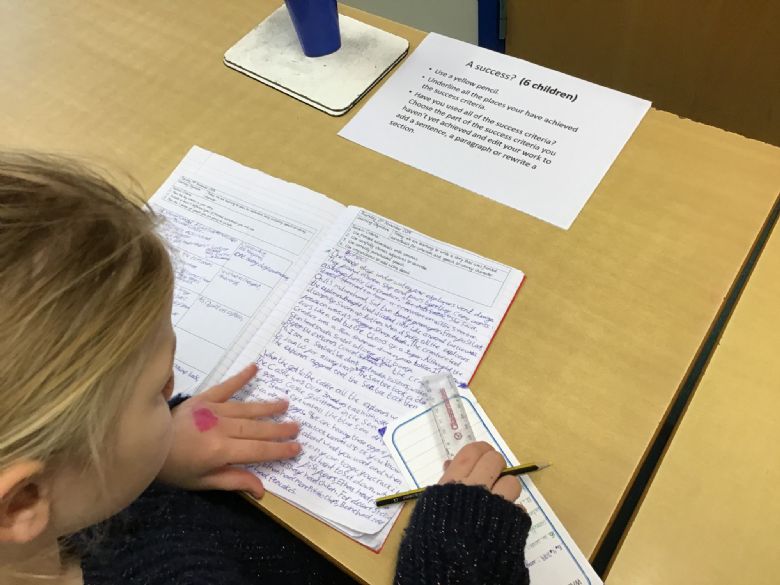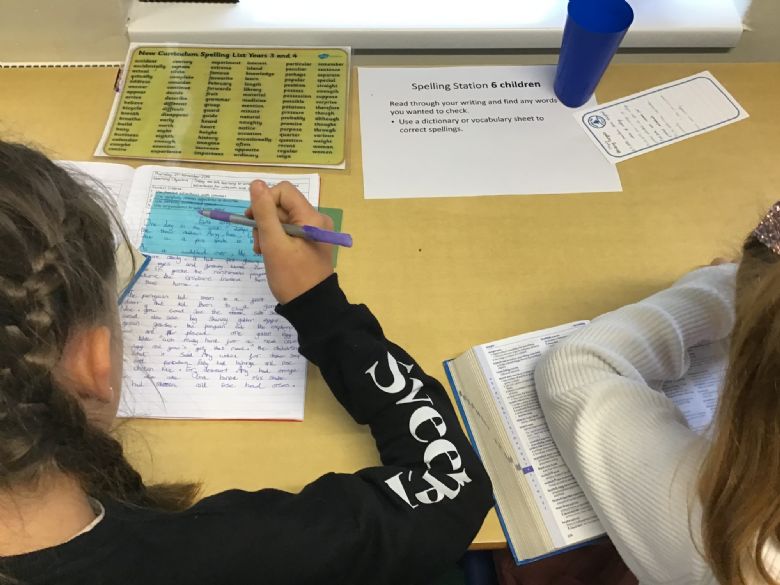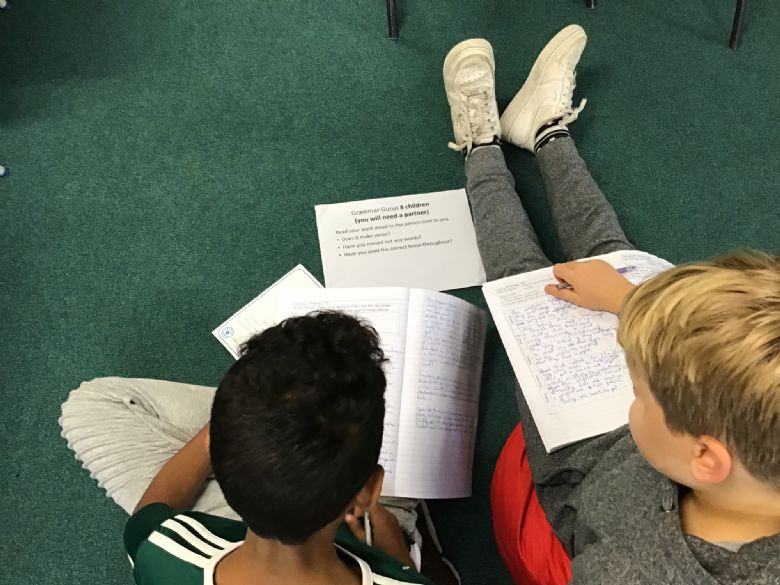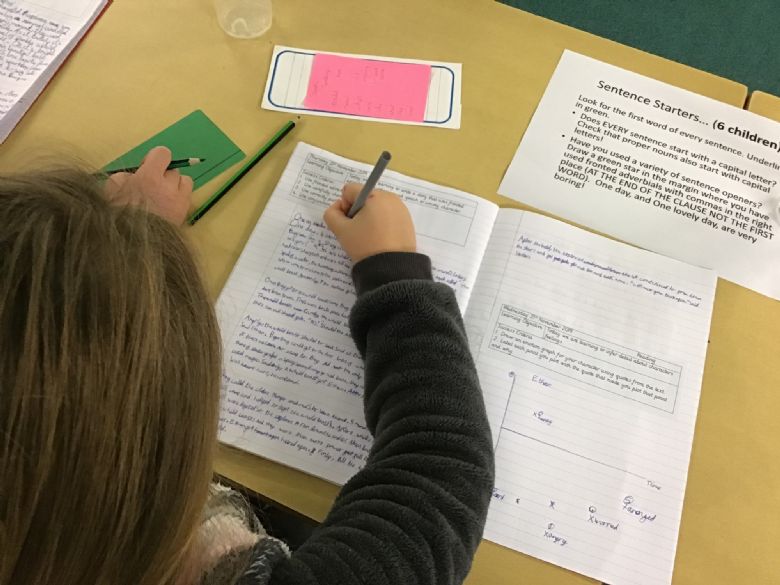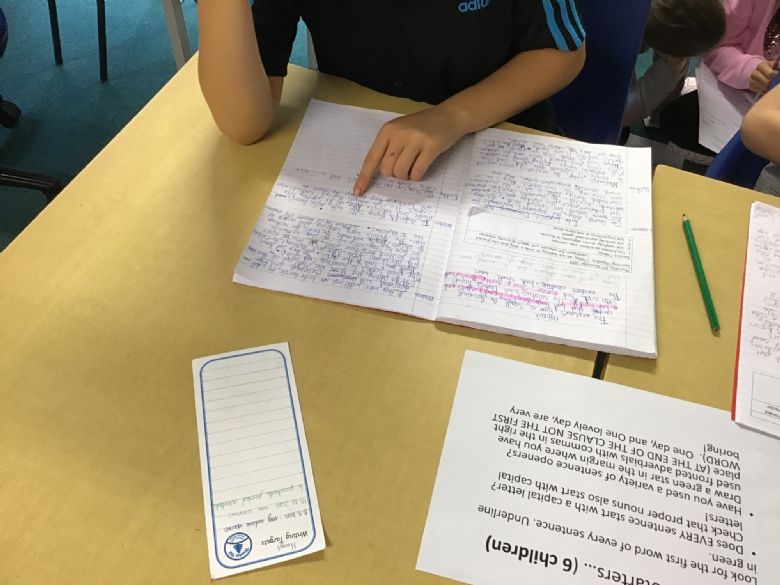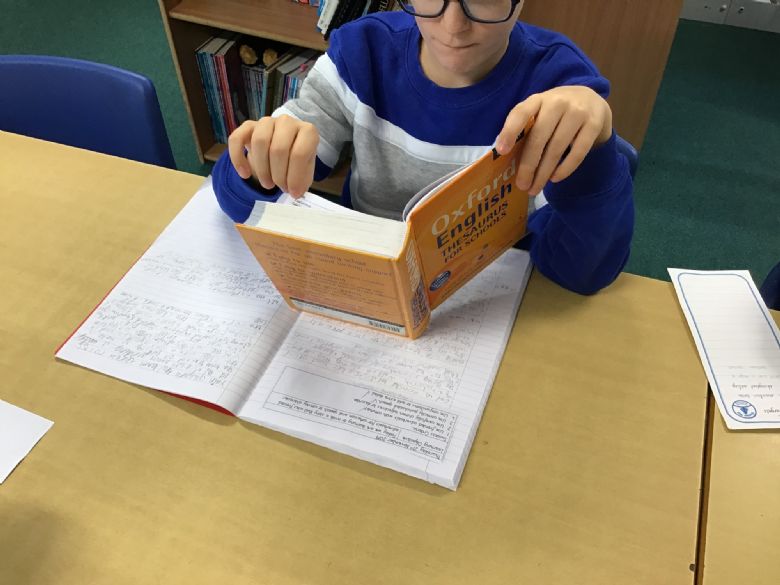 Science
This week in Science, Jay class have learnt about simple machines. They investigated levers to prove that they reduce the work required to lift an object. Next week, they will carry out an investigation to quantify the effect moving the fulcrum has on the lever.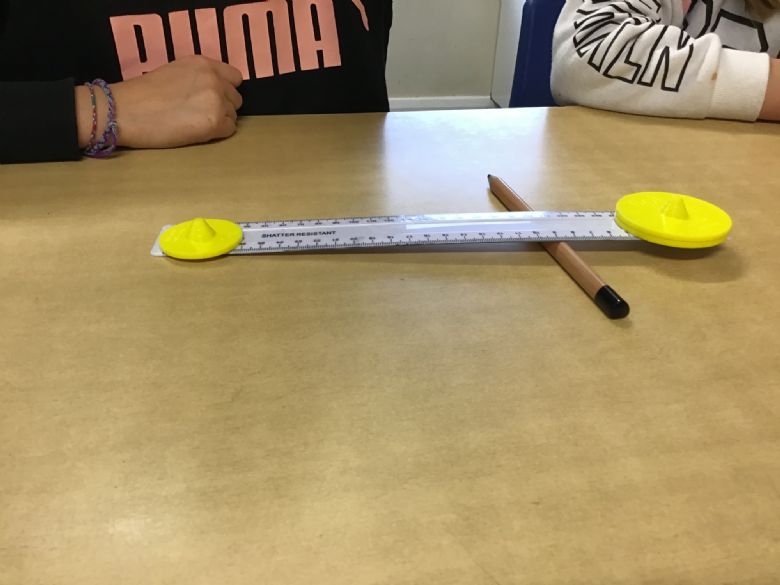 Year Two Reading Buddies
This week, Year Five met their Year Two Reading buddies. They are going to be sharing stories with their reading buddies this year to help develop reading fluency in both year groups.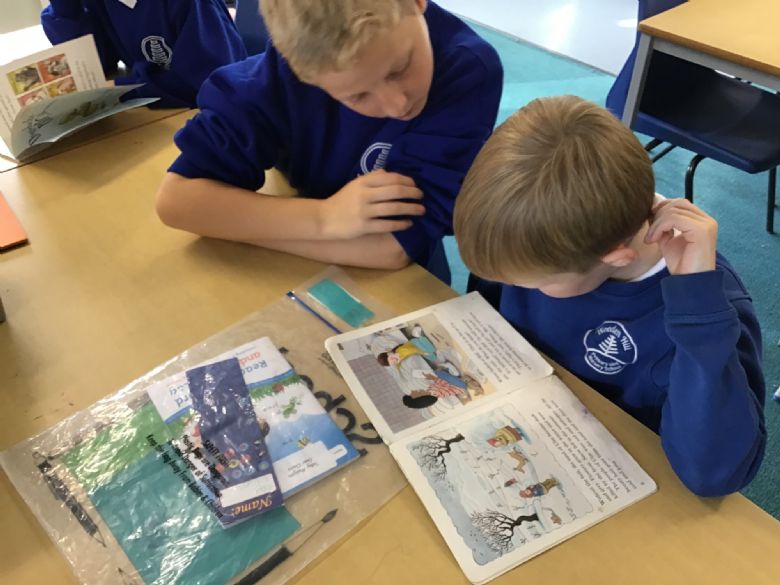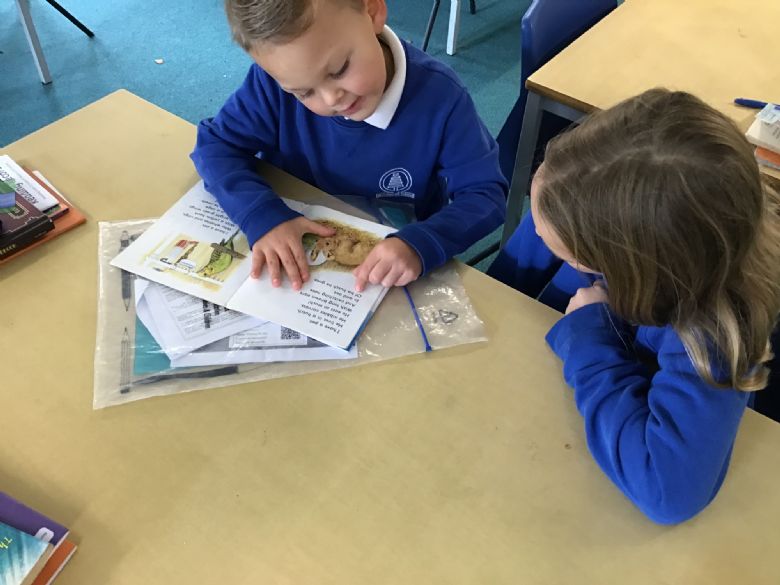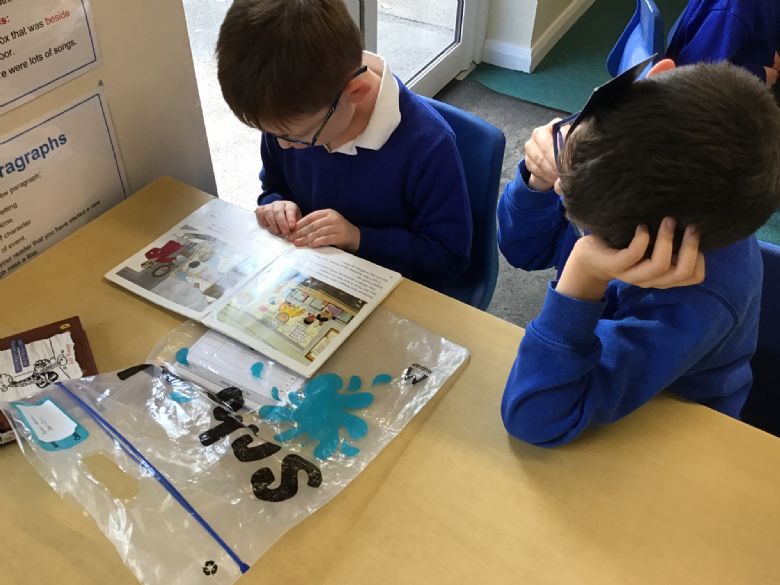 Anti-bullying Week
During Anti-bullying week, Year Five have learnt the definition of bullying and discussed how bullying can affect both the victim and the perpetrator. They have also discussed the different things that happen at Wooden Hill to prevent bullying and what they should do if they, or someone they know, ever feel bullied. The children also had a visit from Mark and Gabby from Great Hollands Free Church who shared examples of where Jesus encountered bullying and how he dealt with it. To end the week, the children created mini books to demonstrate what they have learnt.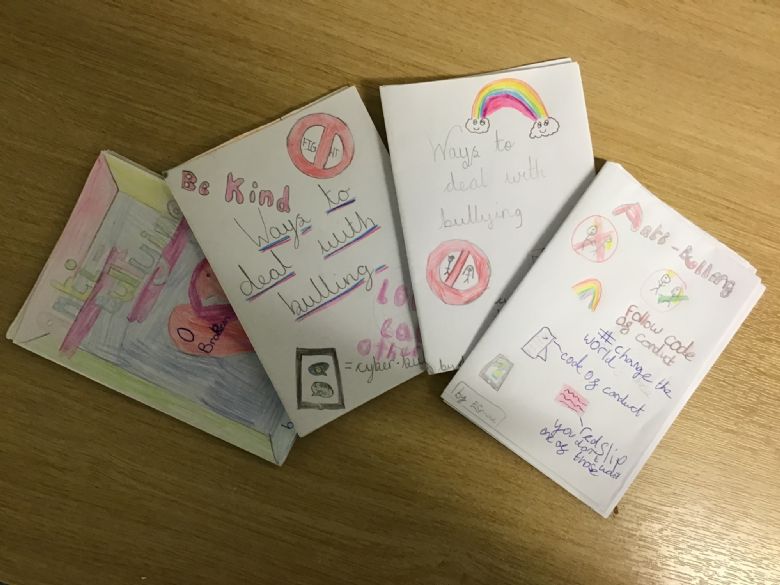 Investigating Forces
In Science, Year Five have been learning about forces. This week, they have been exploring water resistance. They carried out an investigation to explore what impacts the amount of water resistance an object experiences.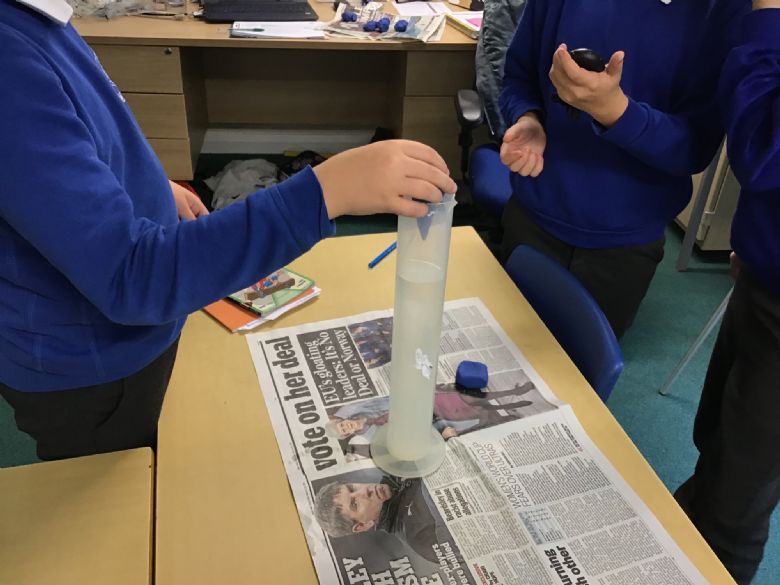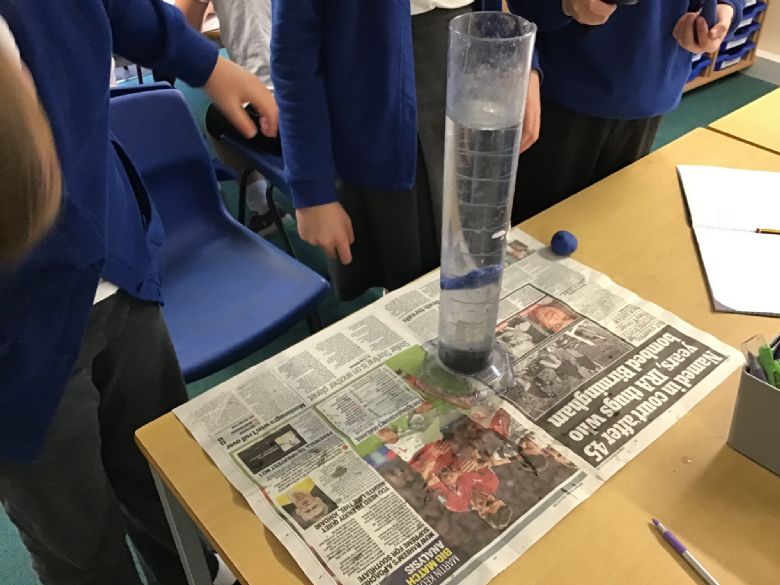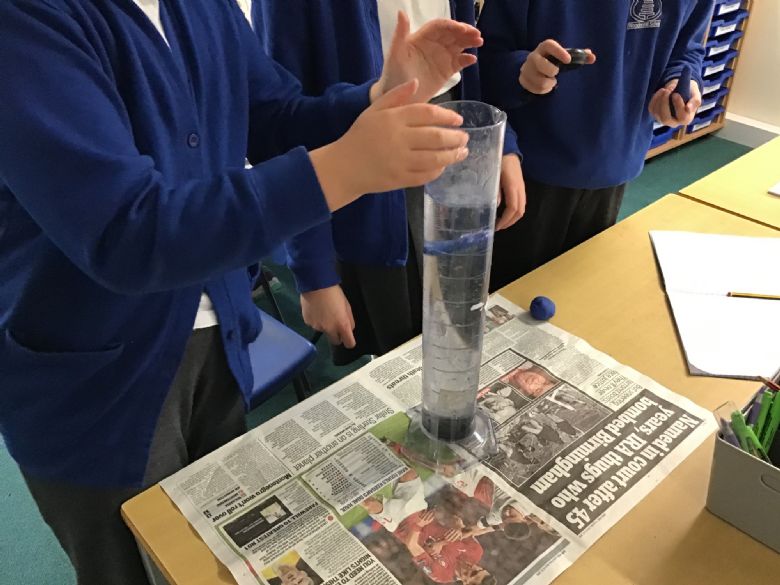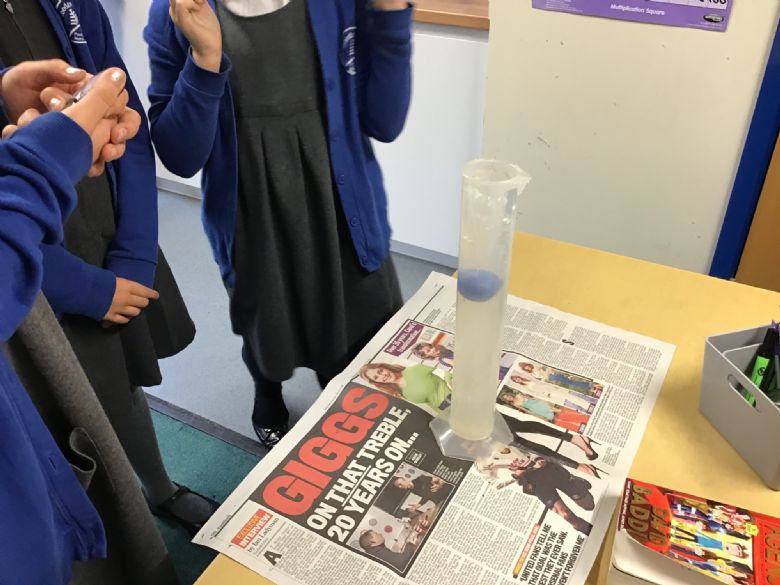 Roman Catapults
As part of their Roman topic, Year Five have made Roman catapults. They have had to apply their skills of measuring, sawing and constructing to create their final products.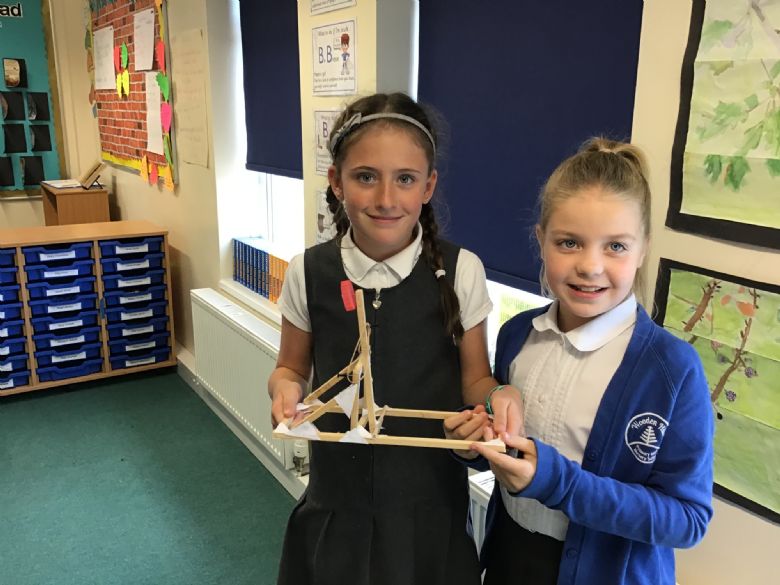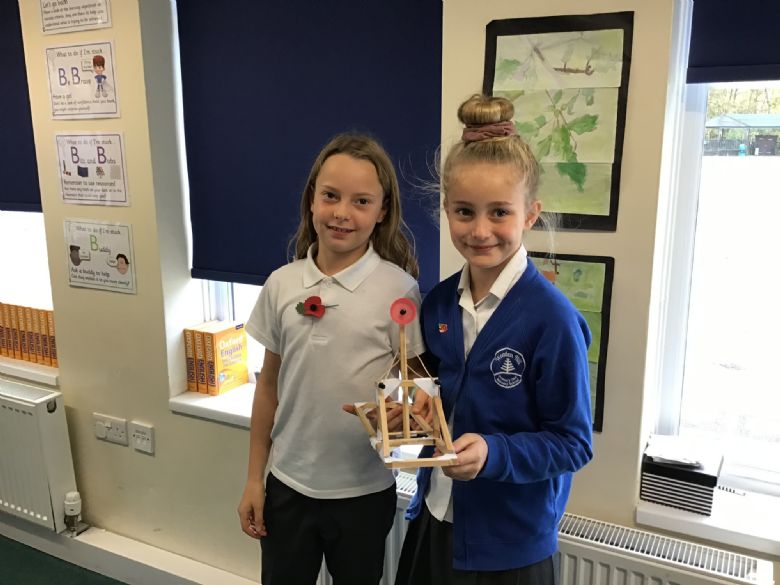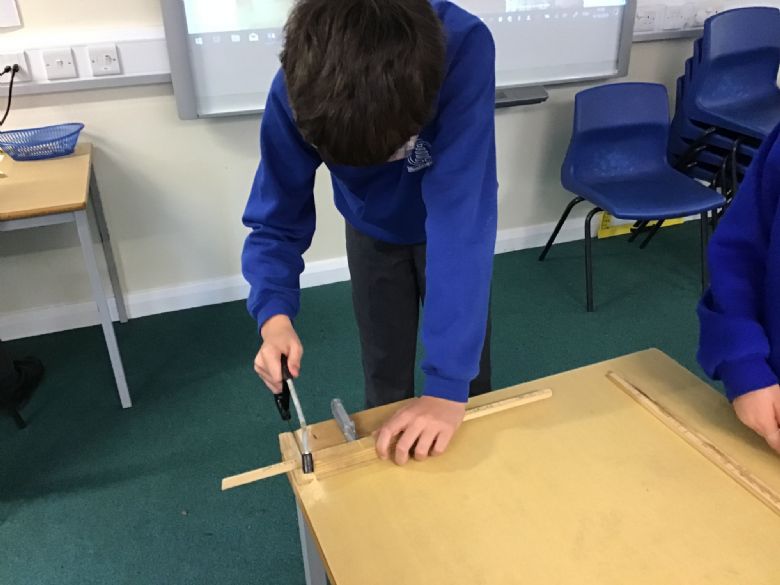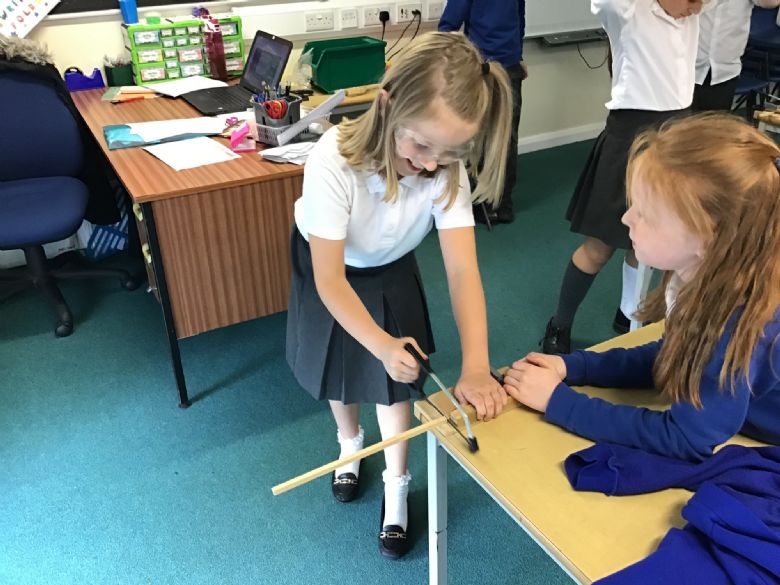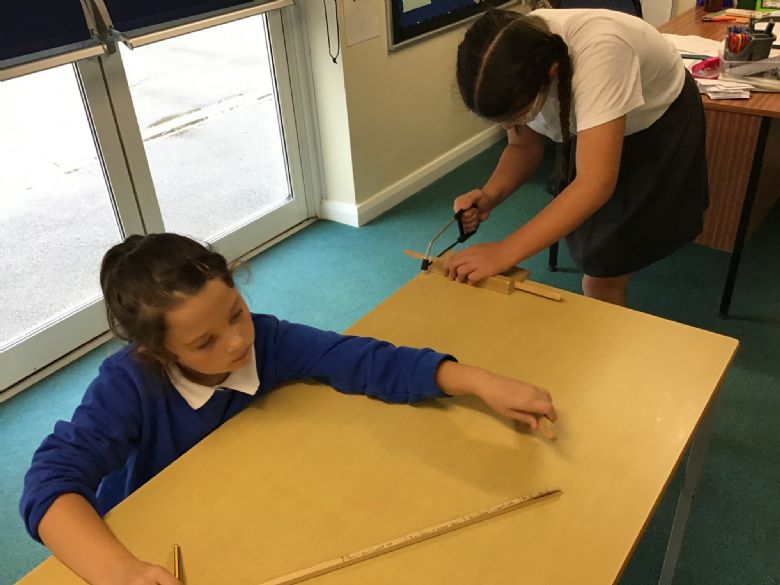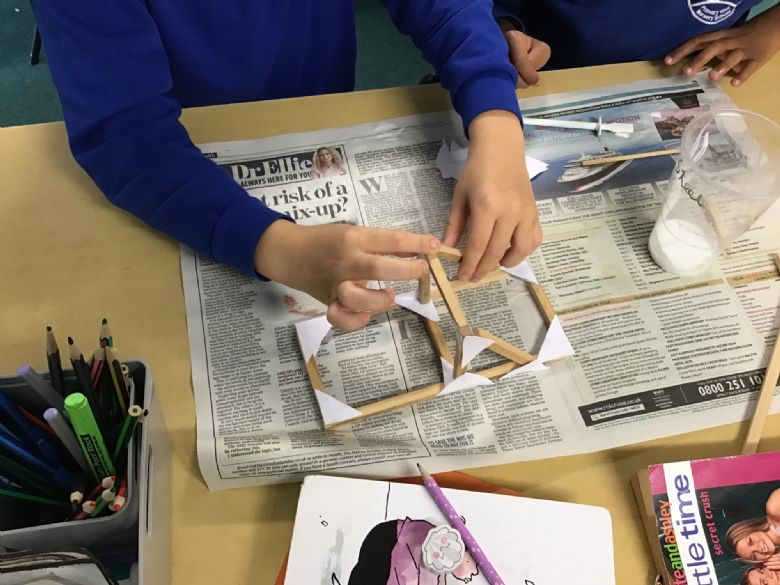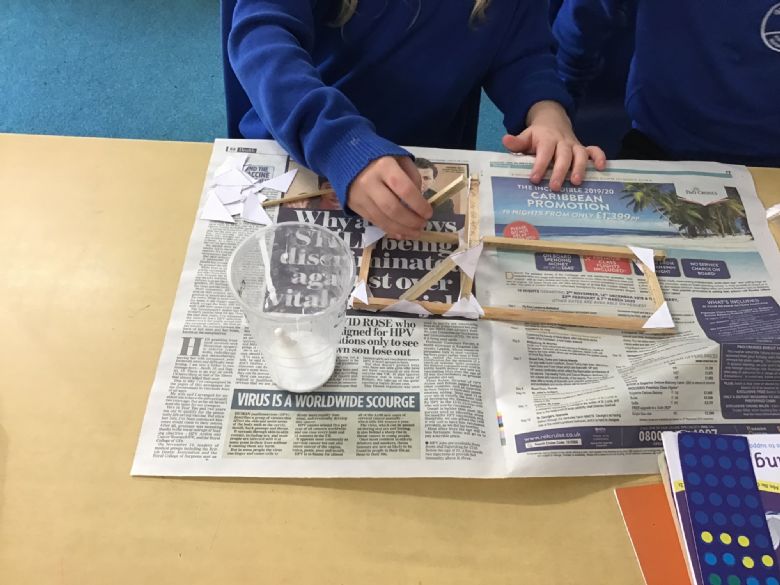 Year 5 Trip to Reading Museum
On Wednesday the 16th October, Year Five visited Reading Museum to explore the exhibits and take part in a Roman life workshop. During the day, they saw some enormous mosaics, dressed up as Romans and learnt about the battle of Hastings from the Bayeux Tapestry.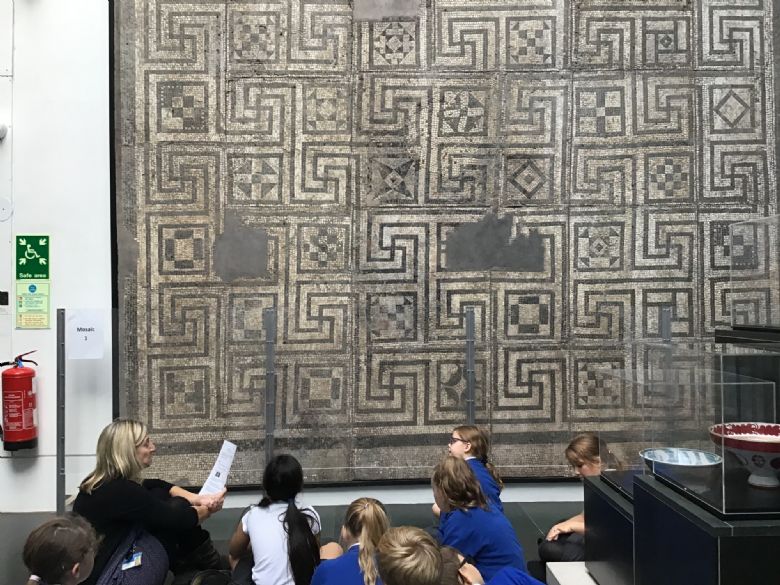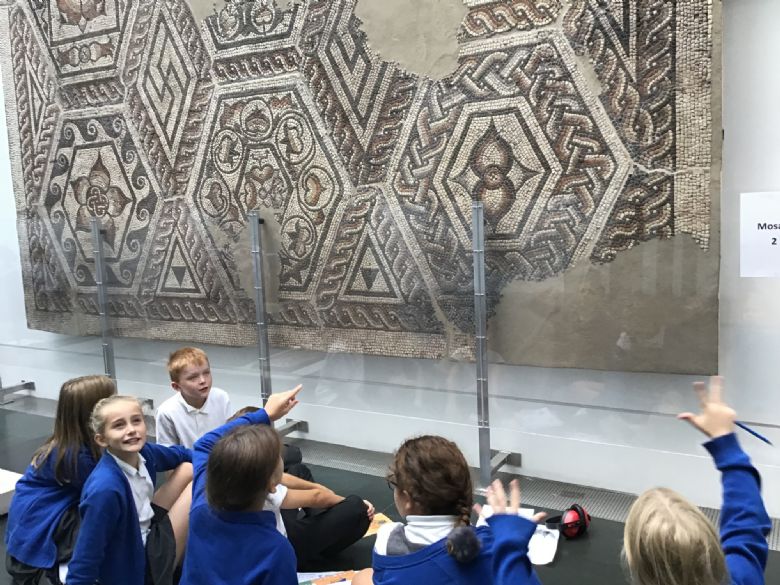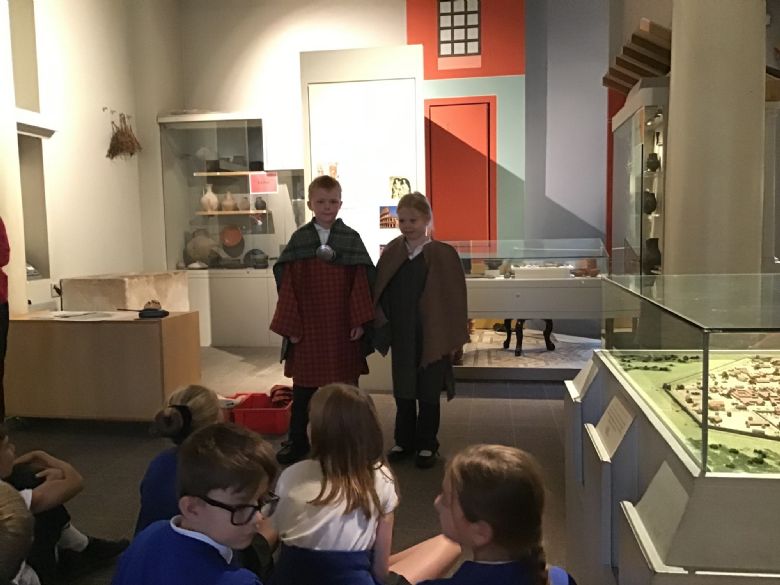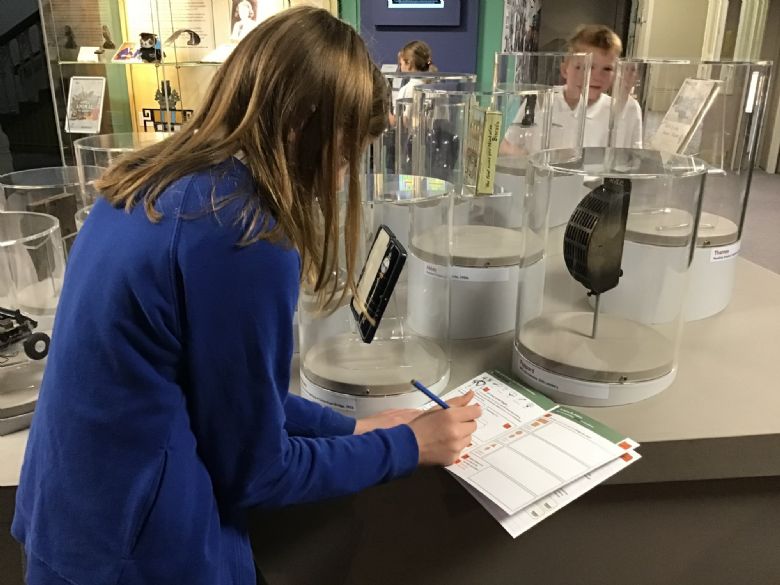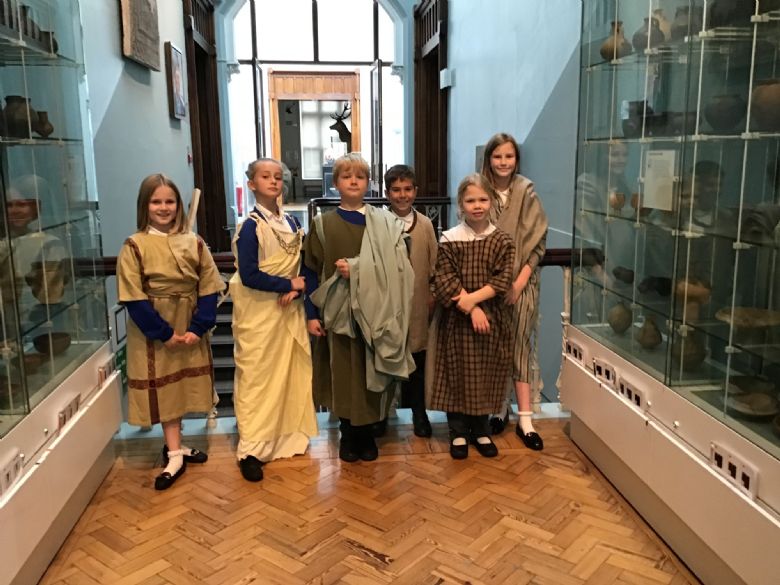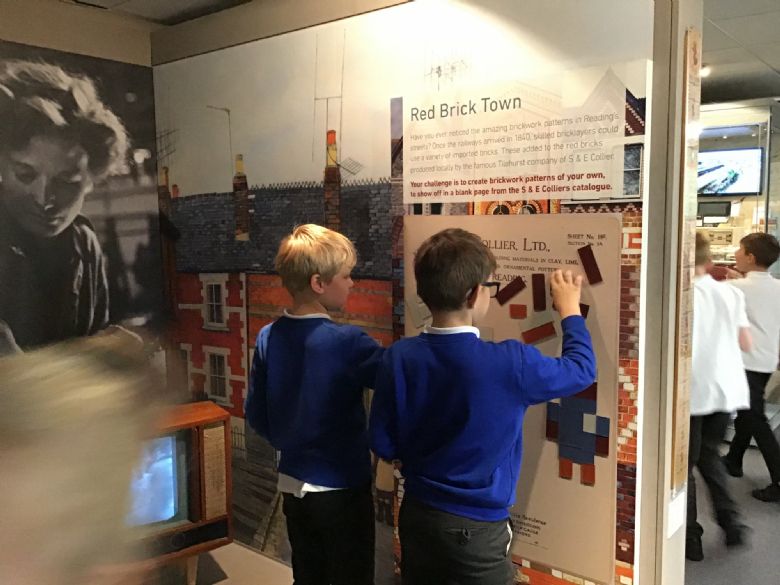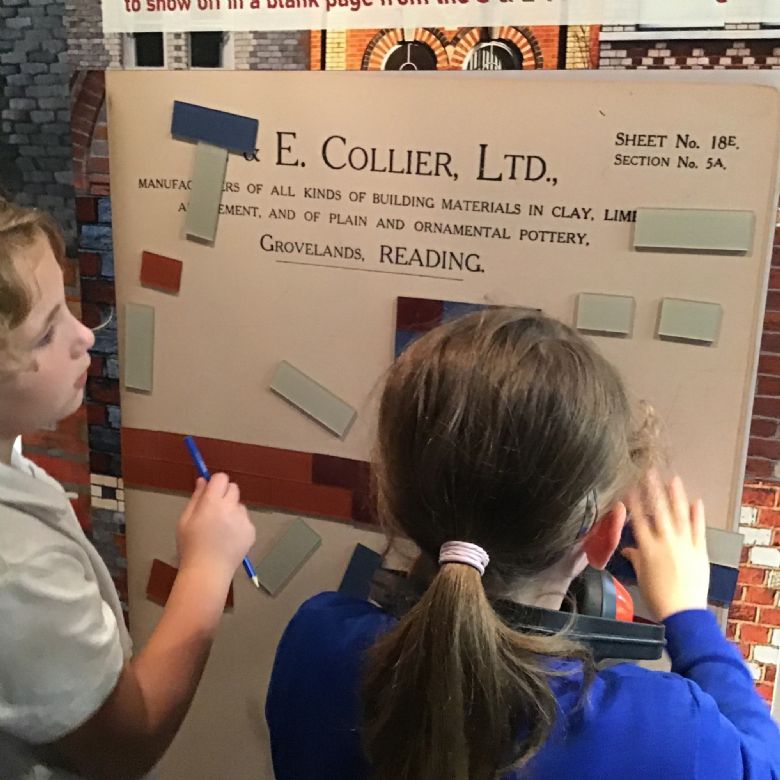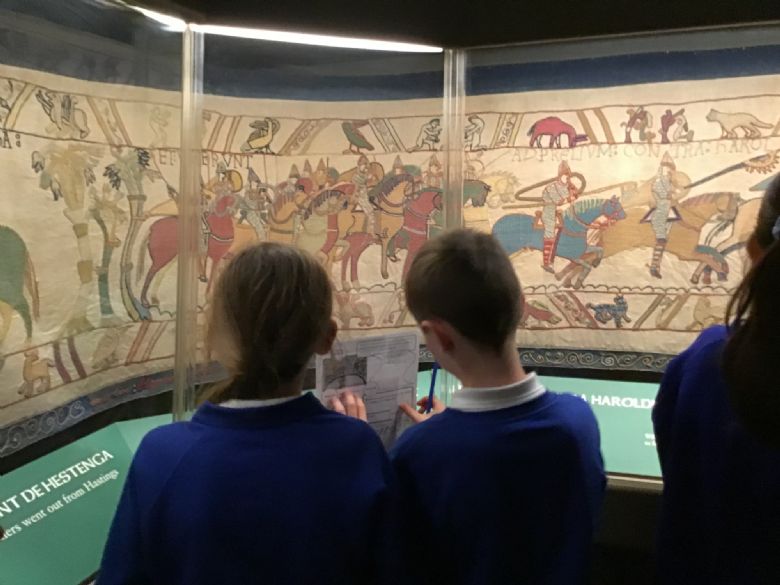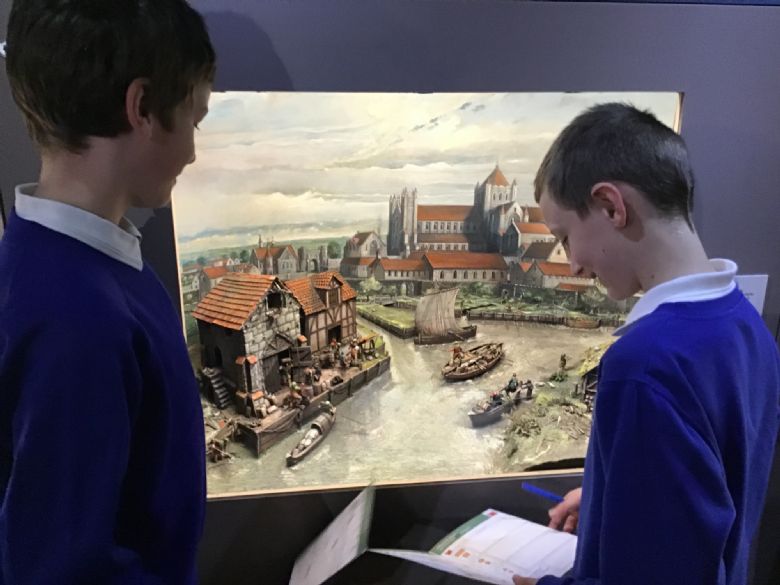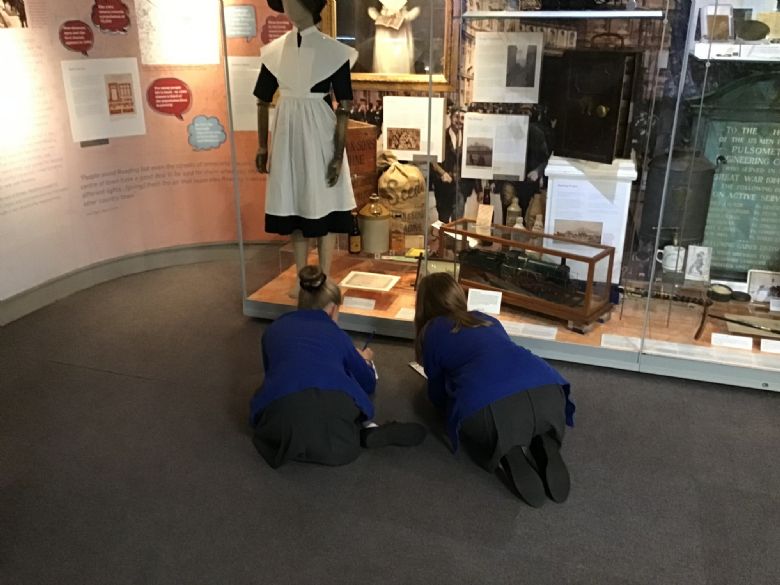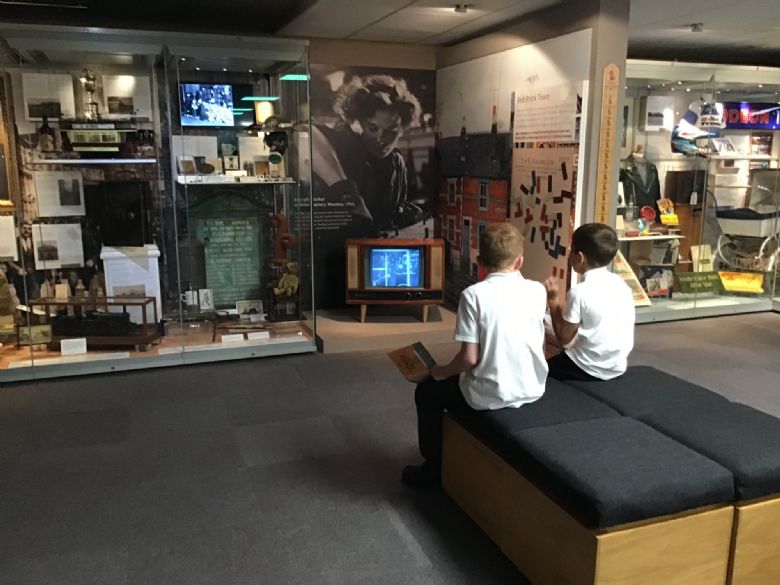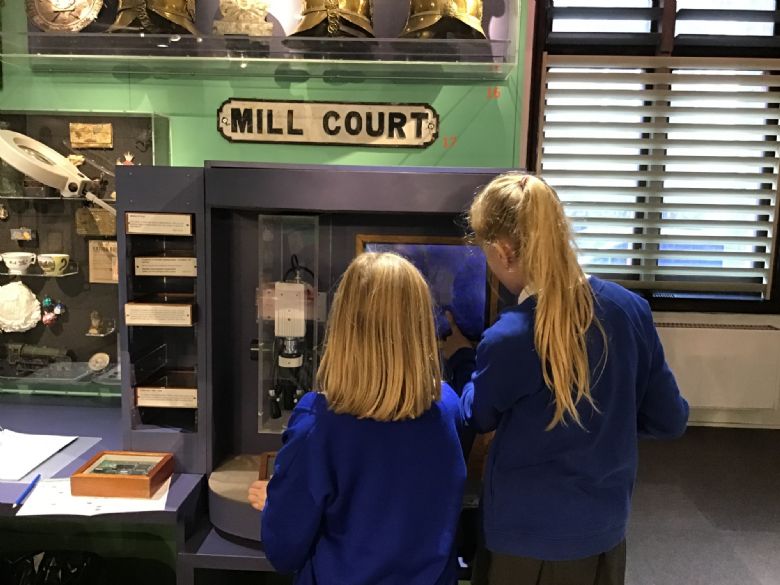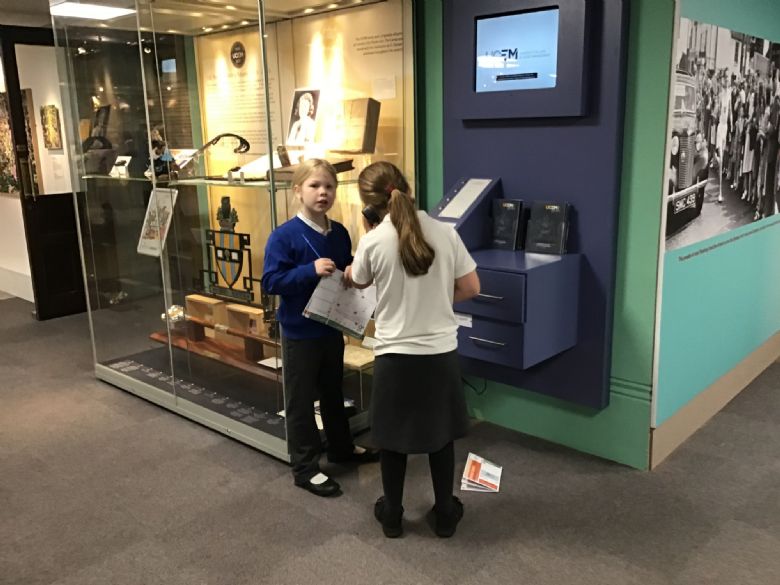 Roman Invasion Plans
To bring this half-term's topic of 'What did the Roman's do for us?' to a close, the children planned and presented an invasion plan. Their presentations demonstrated their knowledge of the Roman army and their tactics and were very persuasive!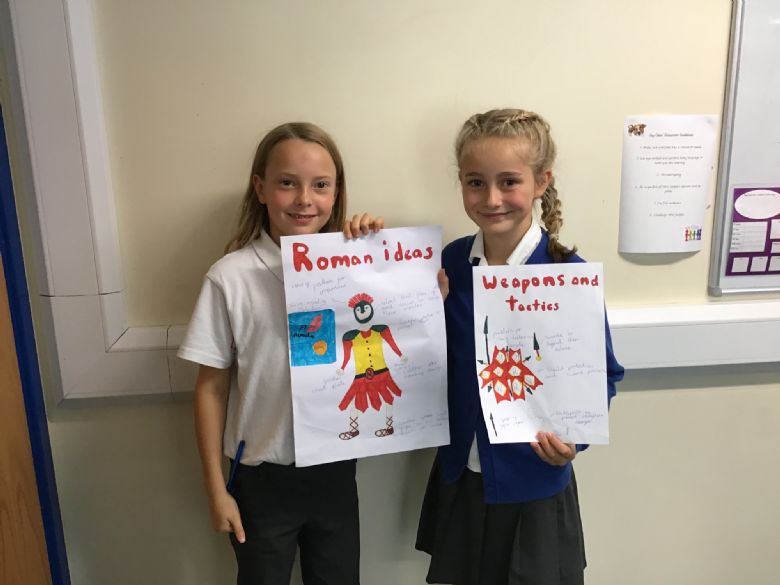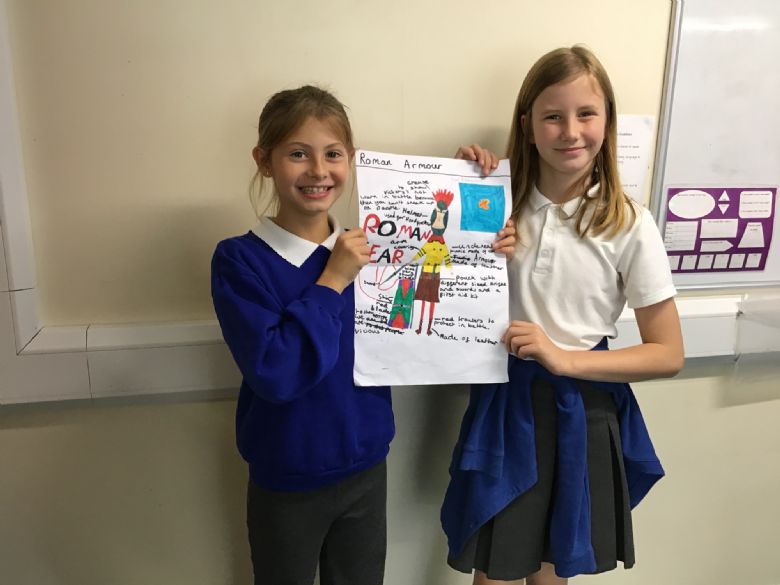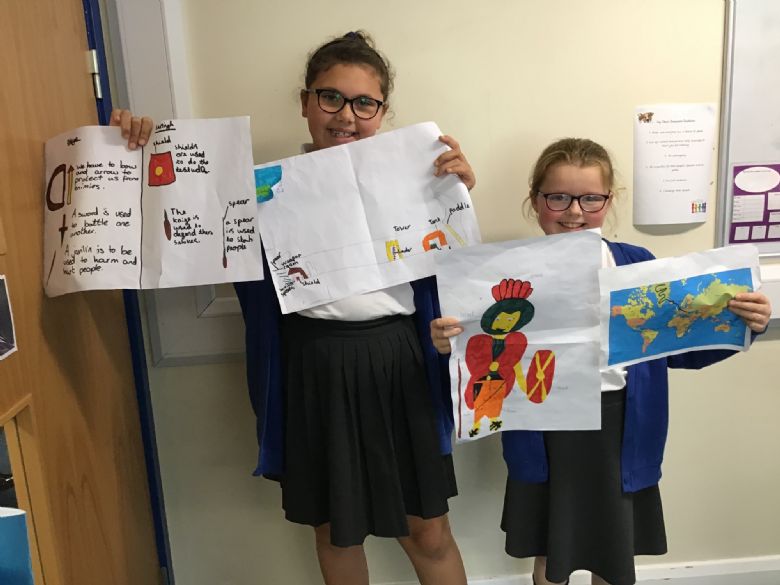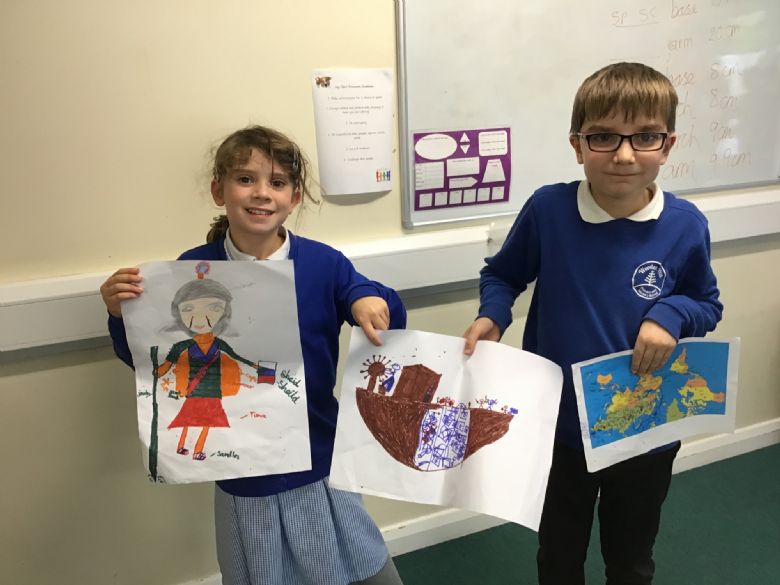 Science Investigations!
This week, Year Five have been investigating air resistance. They have carried out an investigation to find out how they can slow down the fall of a spinner using their knowledge of air resistance. After their investigation, the children applied their learning about line graphs to spot patterns in their results and draw scientific conclusions.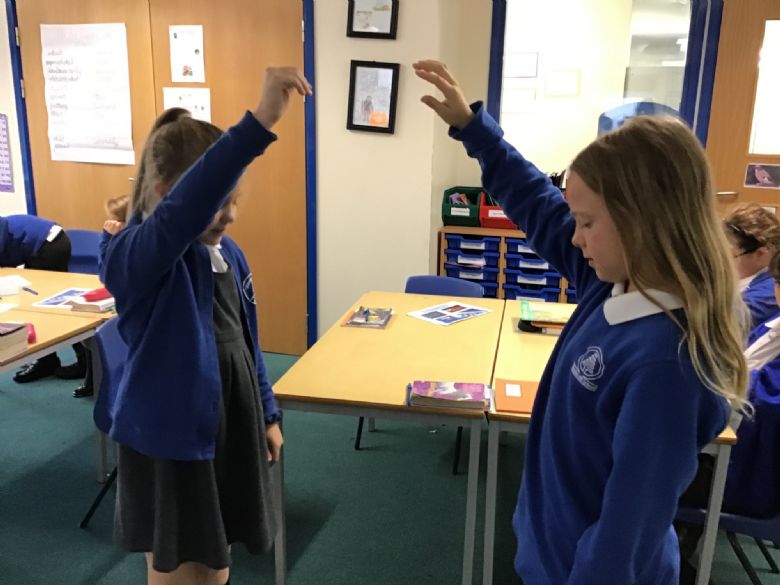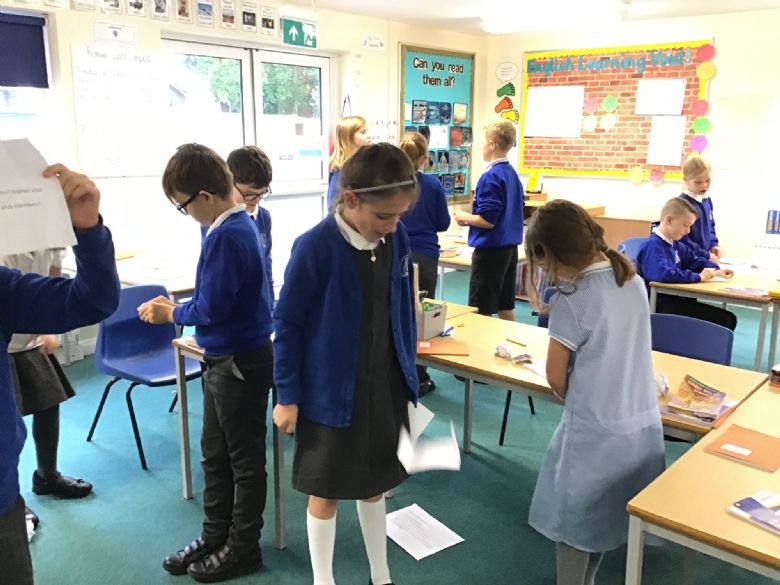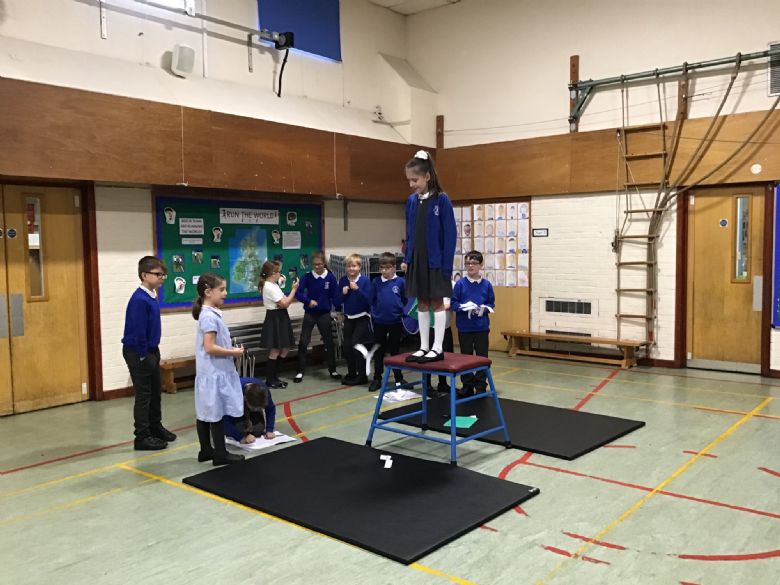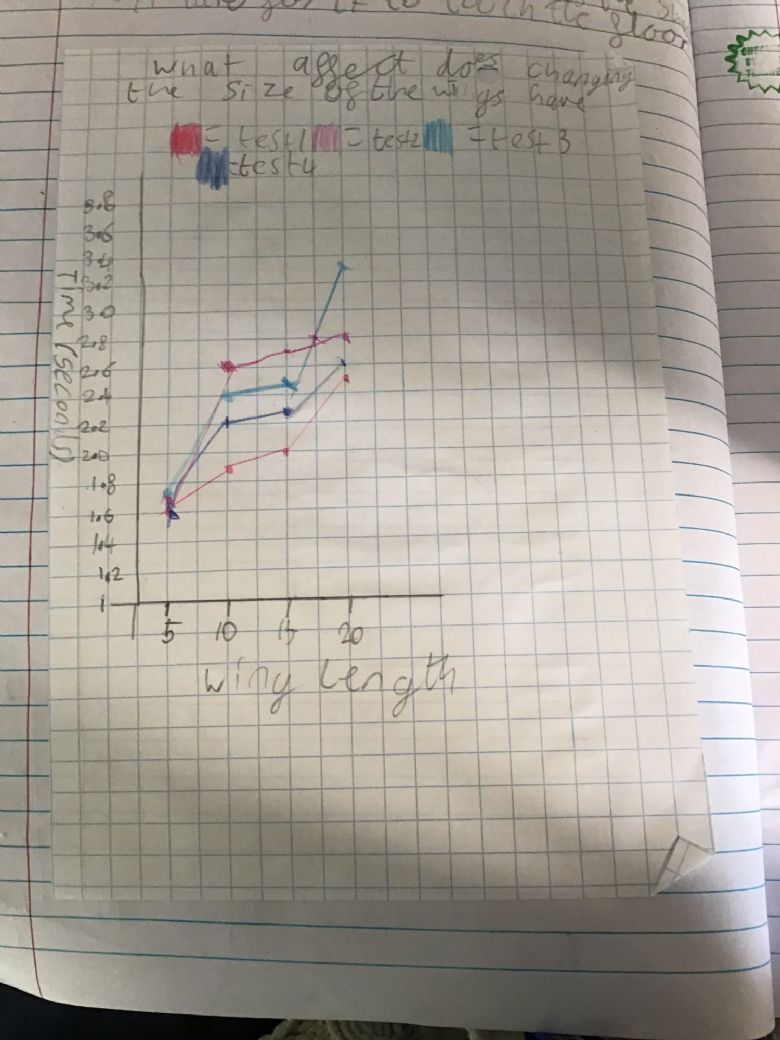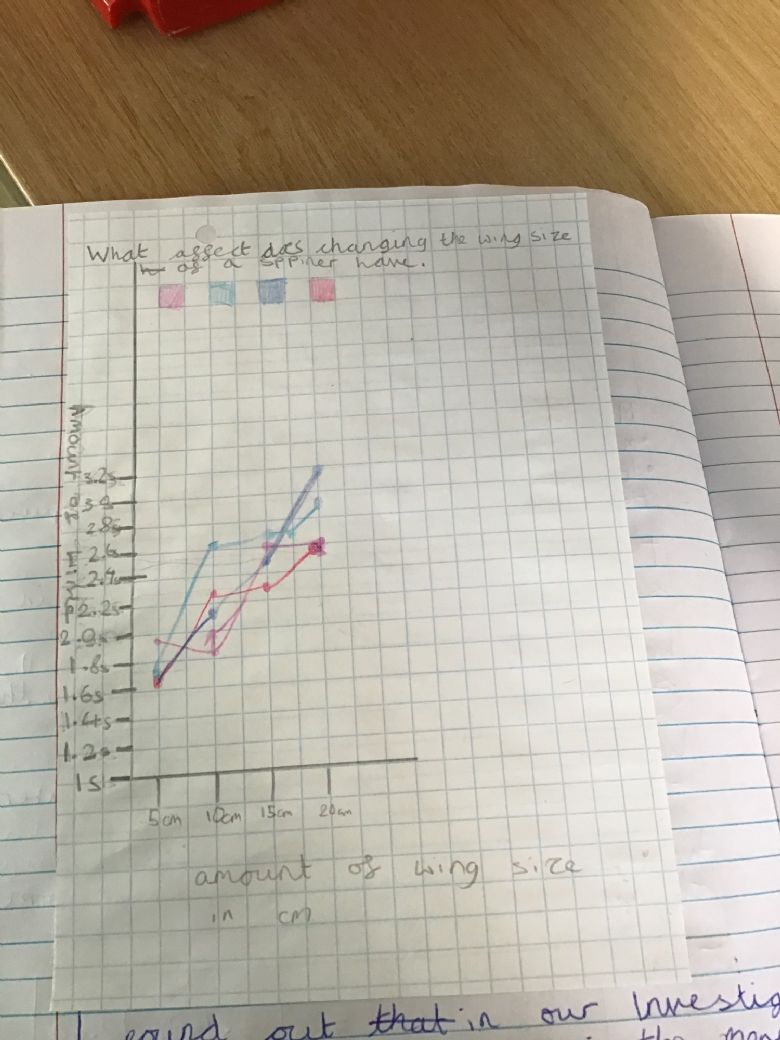 Roman Mini Books
This week, Year Five have created mini books about the legacy of the Roman empire. They found out about the different things that originated in the Roman empire.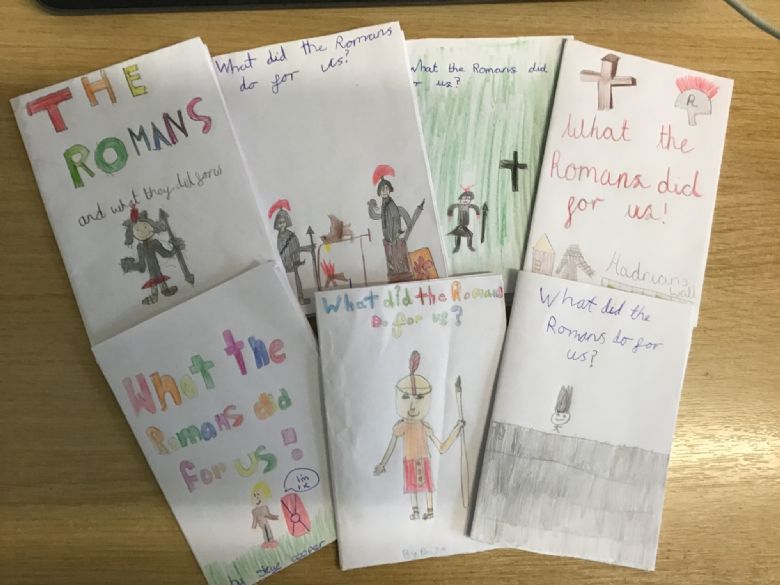 Roman Mosaics
This week, Year Five have been using their designs to create their mosaic patterns. They have used paper squares to create mosaics in their books and have experimented with using stone tiles.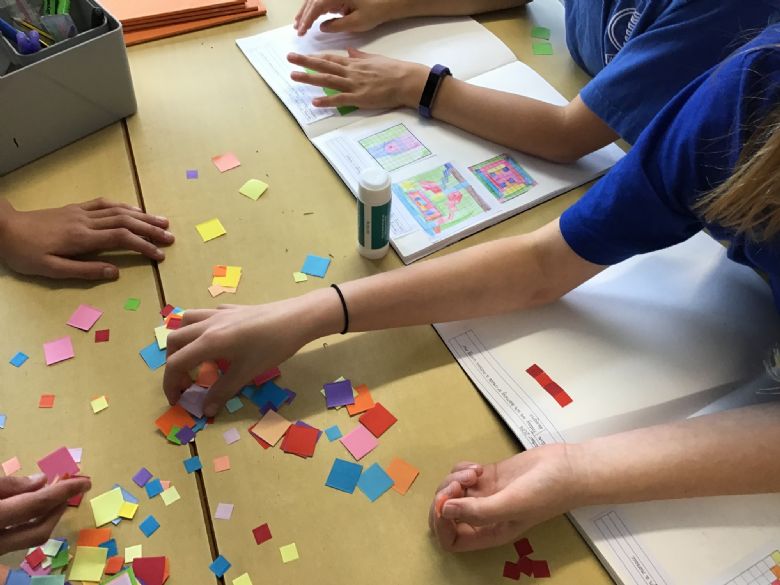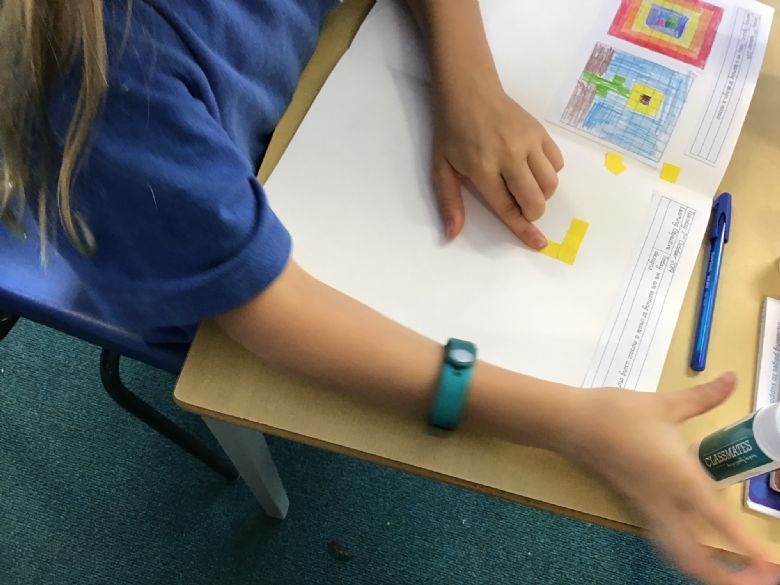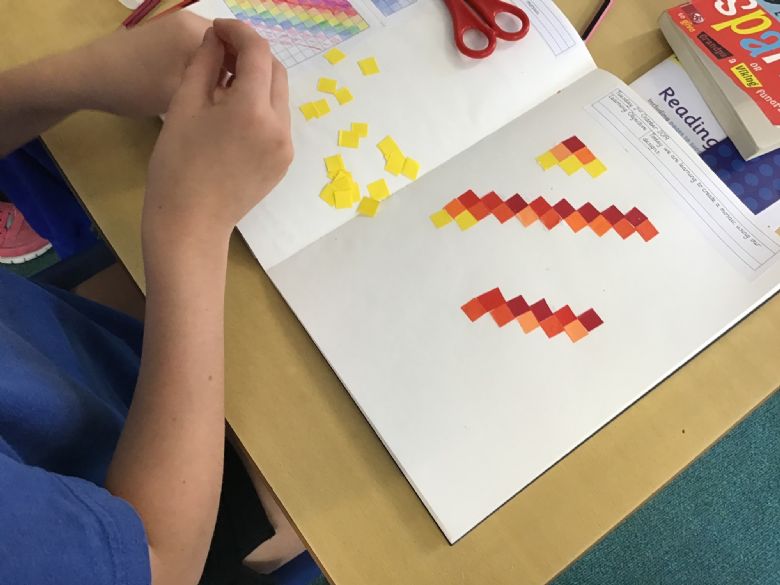 Week 6 - 7 October 2019
This week, year 5 had their class assembly. The children were very involved in putting this together by writing poems, creating artwork and writing their own lines. The children really enjoyed sharing their work with their friends, family and loved ones and there was a fantastic turn out. Thank you to all who came to show support.
The art work produced by the children was a team effort. The children were given an image in their group and it was cut into pieces. Each child then took a piece of the picture and recreated it using watercolours. Each team then put their pieces back together to match their original image.
This weekin Maths, the children have been practising applying their knowledge of addition and subtraction to multiple step problems. They began by looking at some questions in groups and working out the steps that would be required to solve the problems and how a bar model could be used to represent it.
In English this week, the children have been looking at the different rules the explorer's clubs in 'The Polar Bear Explorers Club' have. They have worked in groups to discuss what sort of people they think are members of these clubs and whether or not they are going to be successful on expeditions. Next, they are going to be designing their own set of club rules.
Week 5 - 30 September 2019
This week, the children planned and wrote their own newspaper articles about the Polar Bear Explorers being attacked by evil frosties during their expedition to the Icelands. They focused on using fronted adverbials and direct and reported speech during the writing process.
Week 4 - 23 September 2019
Year Five have designed mosaic patterns this week. They are going to choose their favourite to create using tiles.
The children used pictures of mosaics from the Roman era as inspiration and were excited to hear that they will be able to see mosaics from the Roman town of Calleva during the trip to Reading museum in October.
Week 3 - 16 September 2019
Over the past week, Year Five have begun their topic 'What did the Roman's do for us?'.
So far, they have learnt about the invasion of Britain, the Roman army and Hadrian's wall. The children have been taught the topic so far through oracy. This means they have been asking lots of questions, having lots of discussions (while developing their discussion skills) and have been using their teacher as a guide to help them to be active learners and find things out for themselves.