Year 5 News
Art
This half term, children in Year 5 have been focusing on including detail in drawings and paintings. This week they focused on using water colours to paint items found in the playground.
Poetry
In English, the children have been using figurative language to describe the weather and its effects. They have also been focusing on how to perform using punctuation carefully and changing the tone of their voice when necessary.
Science Week!
This week Year 5 have been investigating seed dispersal for Science week. They have researched how different seeds are dispersed before investigating how the seeds could be adapted to make them more successful at being dispersed by wind. Below are some pictures of the children carrying out their investigations.
On Friday afternoons, Woodpecker class have been doing some shared reading - reading with a partner. Here are some of the things we like about shared reading:
"I like reading books together because if you're reading a funny book you both laugh and it's really funny" Ian
"It is nice because if your partner is reading a book and it doesn't look very interesting, they can read some to you and you might end up finding it interesting." Teagan
"I really like shared reading because you get to learn about what other people like to read, not just yourself." Joshua
"I like shared reading because you can listen to what other people are reading - you might end up wanting to get that book." Sophie
"I like shared reading because you don't just find out what you like you also find out what your partner likes reading, then if they are stuck on a book choice you can give them recommendations." Amelia
"It's good to do partner reading because if your partner has a different book to you you can try it and it might give you new ideas of books to read." Ellis
"I like shared reading because I like it when your partner has an interesting book and you get to hear what it is about." Megan
"I like shared reading because every week you get to sit next to another person and you might not have heard them read before. If they have a good book that you haven't read before you could read it." Aaron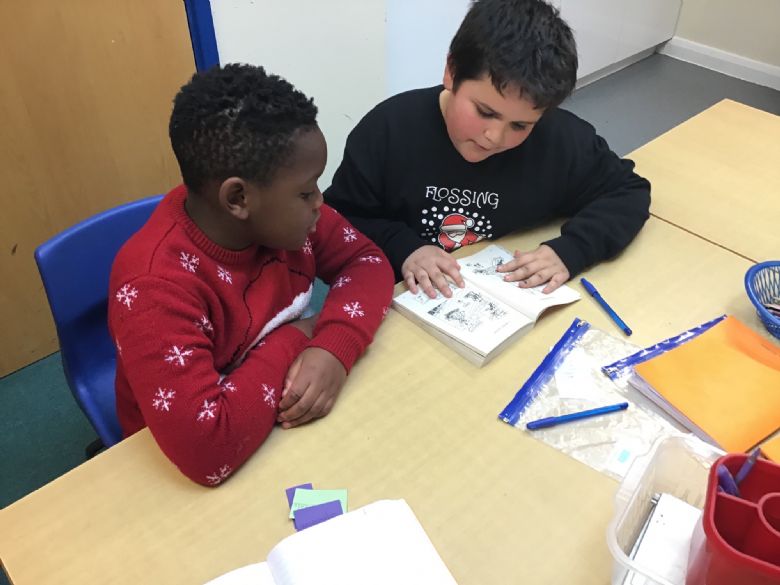 ear Five had a visit from the Bracknell fire service last week to discuss fire safety. They were then treated to a tour of a fire engine!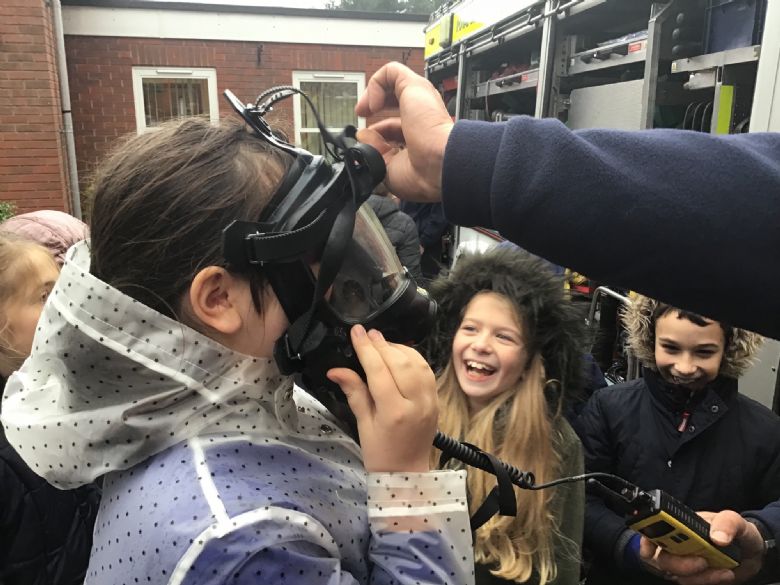 Below, is a video of Jay class practising a song to help them to remember their French days of the week.
In Design and Technology, the children have been sawing, sticking and pinning to create Roman catapults.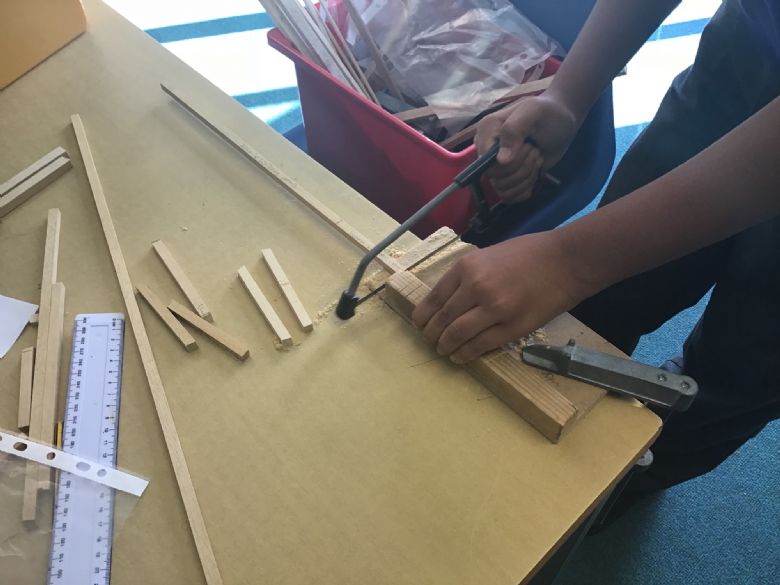 n Thursday 11th October, Year 5 had a lovely day at Reading Museum for the Roman Life workshops. We had the opportunity to dress up as Romans, learn about their daily lives and explore the other exhibits.