Year 2 News
Working like Elves!
This week, the Year 2 children have been working tirelessly to create their Christmas crafts for our Christmas Fundraiser! We can't wait to show you what we've created tomorrow!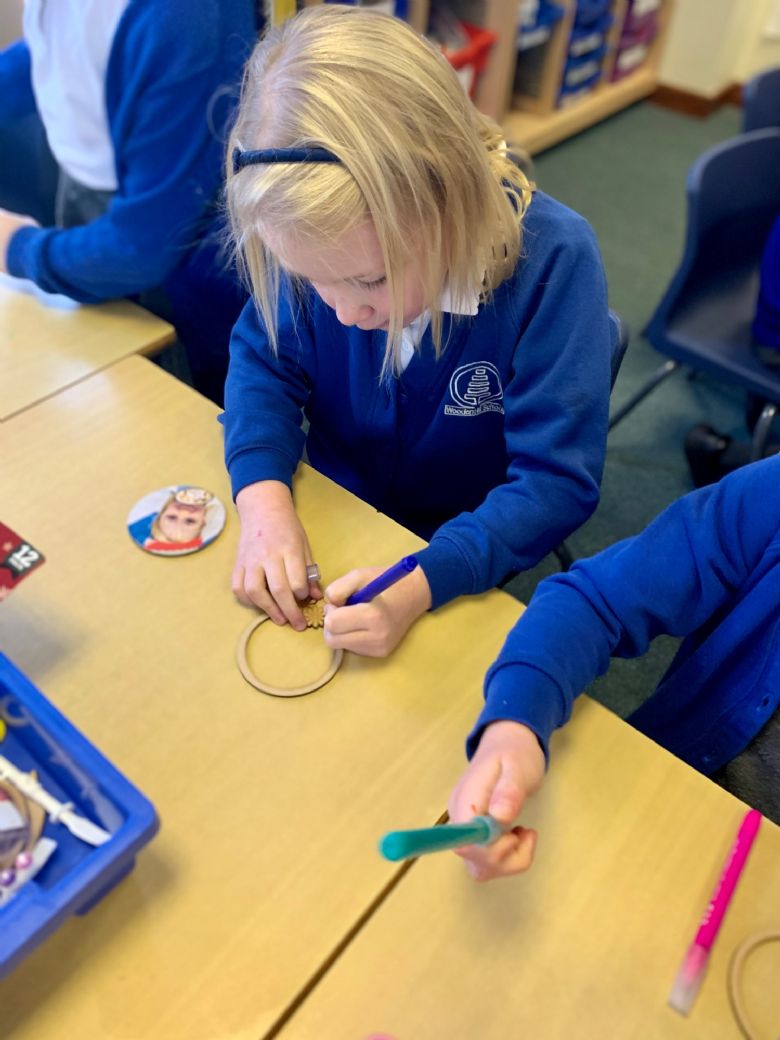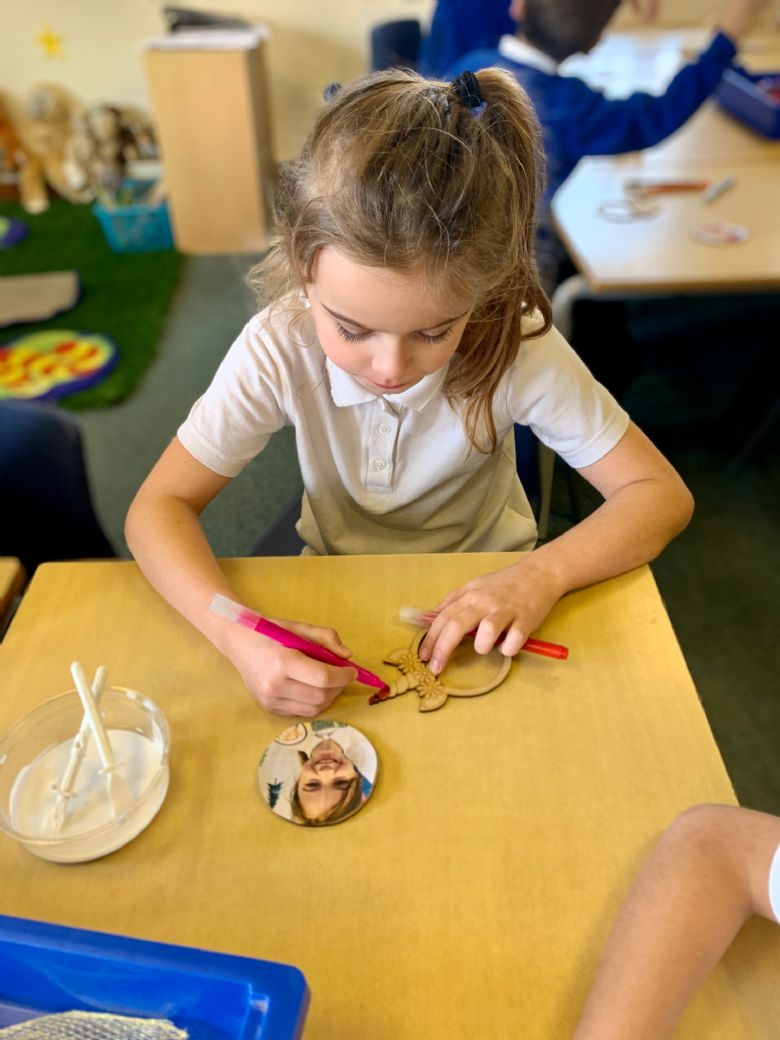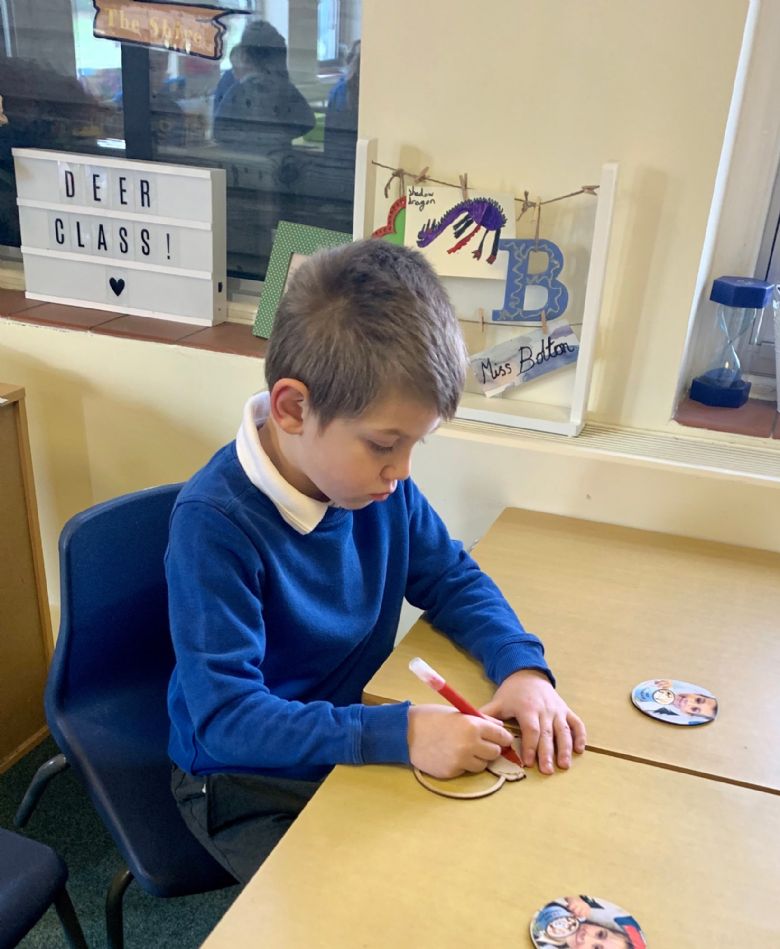 We have Reading Buddies!
Today, Year 2 and Year 5 have linked up to have new reading buddies. We are doing this to help develop their reading fluency and confidence when reading to others. Reading is such an important skill to develop, especially in Year 2 as it sets them up for their Key Stage 2 futures!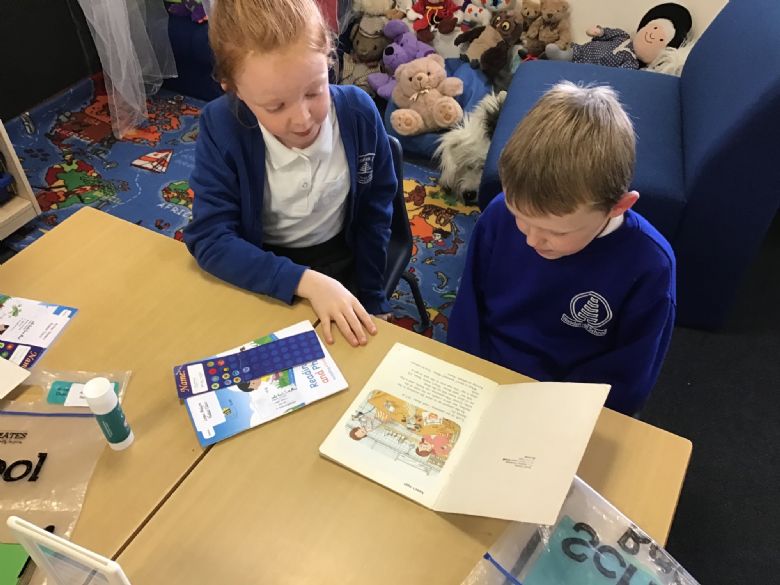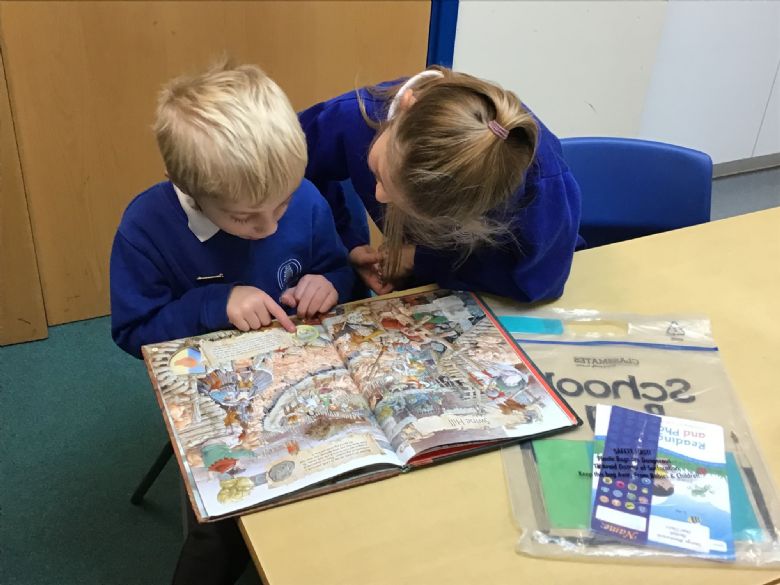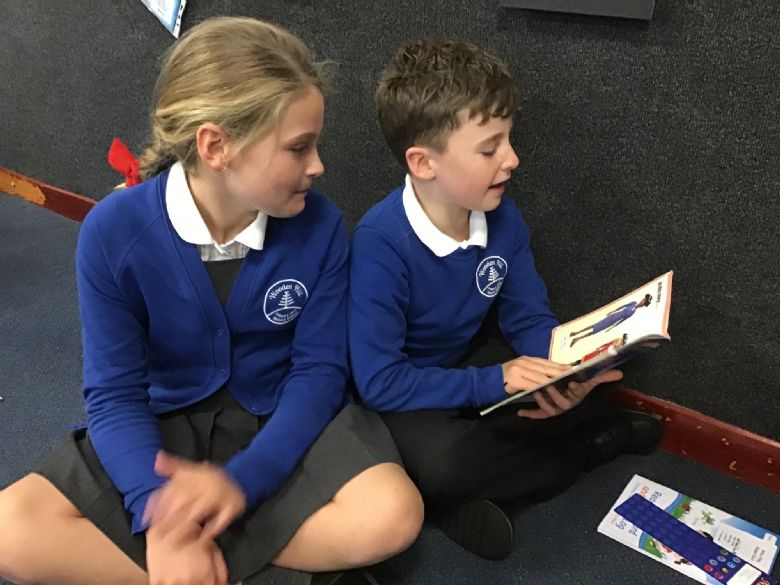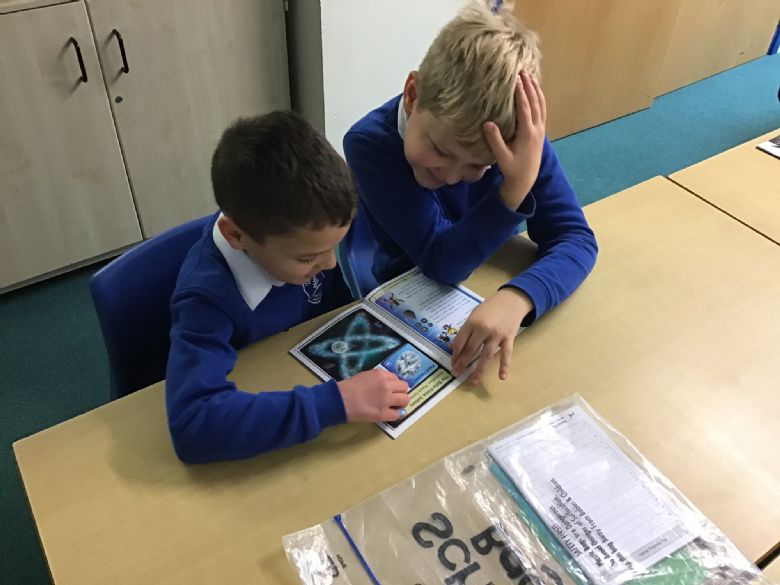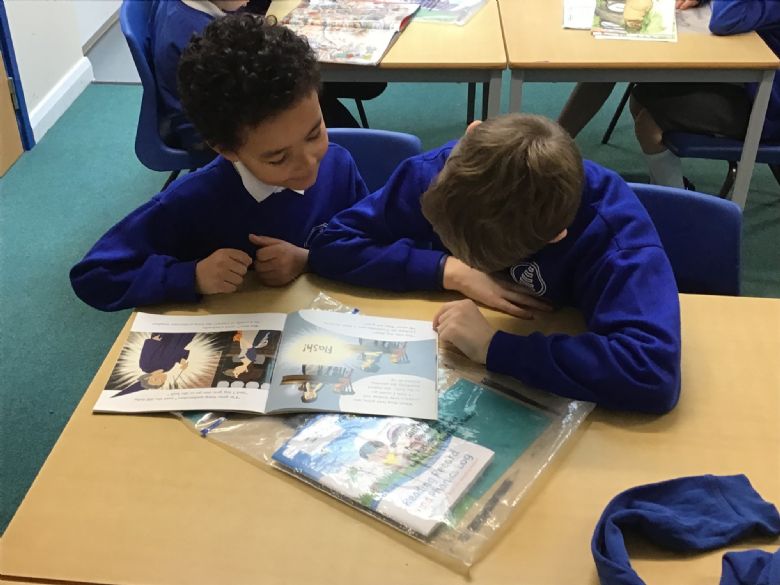 DT Day!
On Thursday, Year Two had a fabulous day to finish off their Toys topic! We made Victorian style peg dolls out of a range of materials. Over this half term, we have been learning about Victorian toys in our History lessons, learning about different materials and their suitability in Science and designing our peg doll in DT. The children have thoroughly enjoyed being able to design, make and evaluate their peg dolls and have been very successful in the making process too!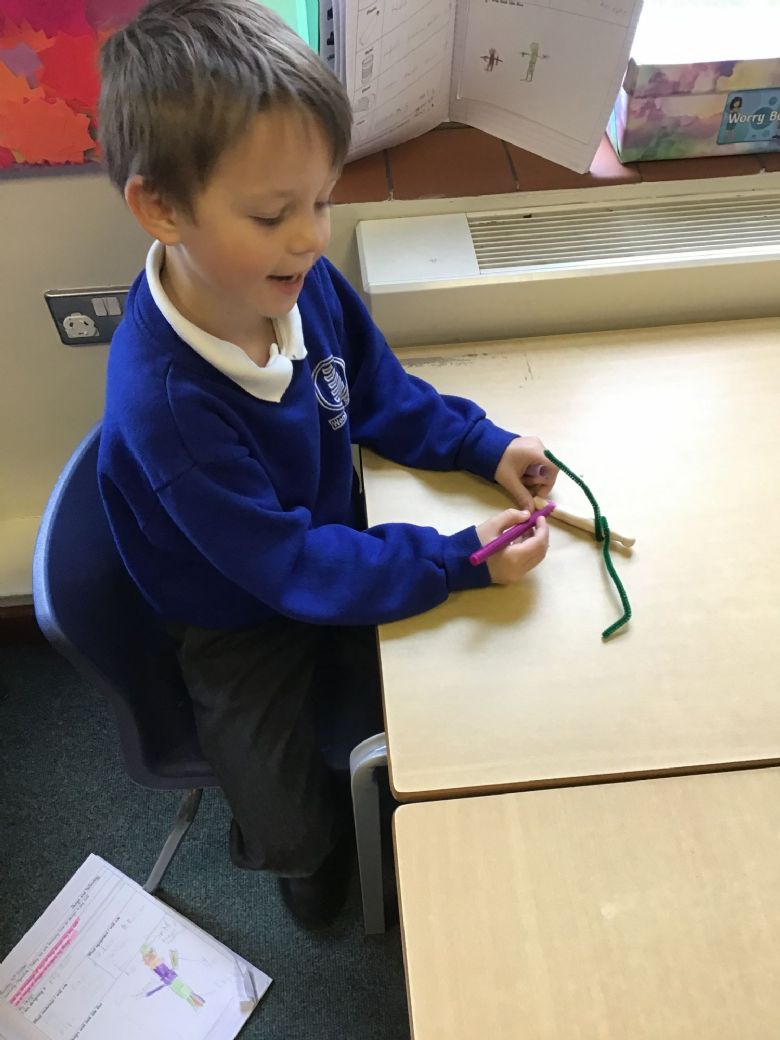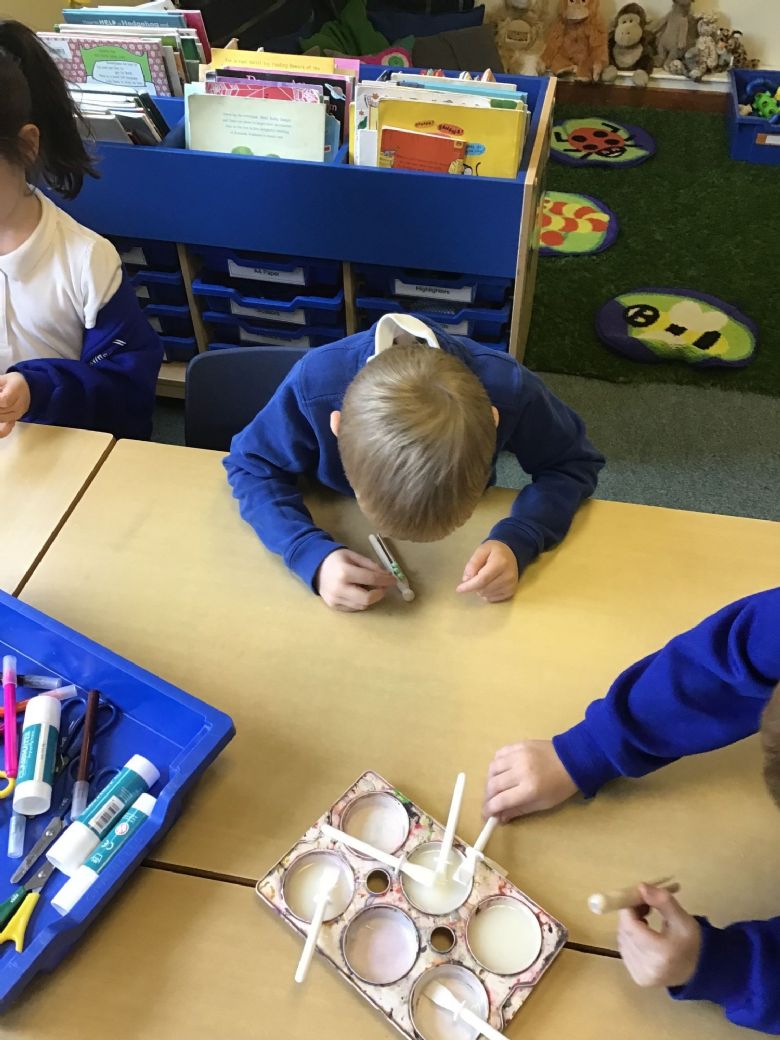 On Wednesday, Year Two had an exciting visitor!
On Wednesday, Year Two had an exciting Visitor! Ed from Reading Football Club came to Wooden Hill to help the children work on their movement skills.
Ed will be joining Rabbit Class every Wednesday afternoon for the next 9 weeks!
He will also be taking groups of Year Two children and spending time with them working on teamwork and communication.
This is in addition to their PE lessons with their class teachers, and sports specialist teacher Miss McGowan.
The children are very lucky to be working with such an experienced sports coach. They absolutely loved the lesson and are excited to see Ed next week. Please ask your child what they enjoyed about the session- we are sure they would love to tell you!
---
Miss Smart and Miss Bolton were incredibly impressed by the effort the children have gone to with their home learning task this half term.
We asked for the children to research what kinds of toys their grandparents played with when they were younger and for them to bring this information into school to discuss with the rest of the class.
We had lots of amazing posters, and it was clear the children had really enjoyed learning about their grandparents!
The children were all given an opportunity to discuss their work with the class, and their posters are now proudly displayed in the classroom for all to see!
Here are some photos of the brilliant posters we received.