Year 1 News
Autumn Term 1 Week 8 - 18/10/21
This week, the children have had their first school outing! They thoroughly enjoyed their visit to the Great Hollands library. A highlight of the trip for the children was donning their High Vis vests and enjoying the beautiful weather on the walk.
We met the lovely Lisa who read us some amazing stories. We also had the opportunity for the children to explore the books, and they loved reading in some nooks and crannies in the library.
Please have a look at some of the pictures we took of the outing. We were so proud of the children's impeccable behaviour and the huge interest they showed in different books.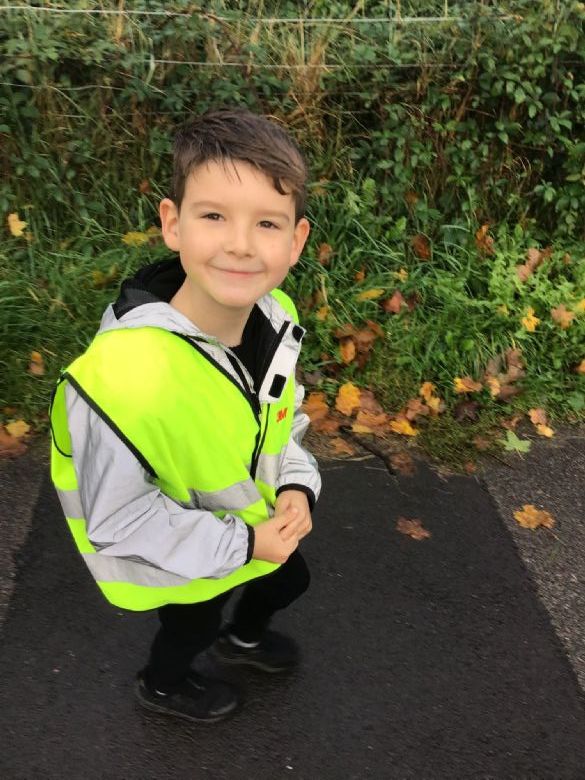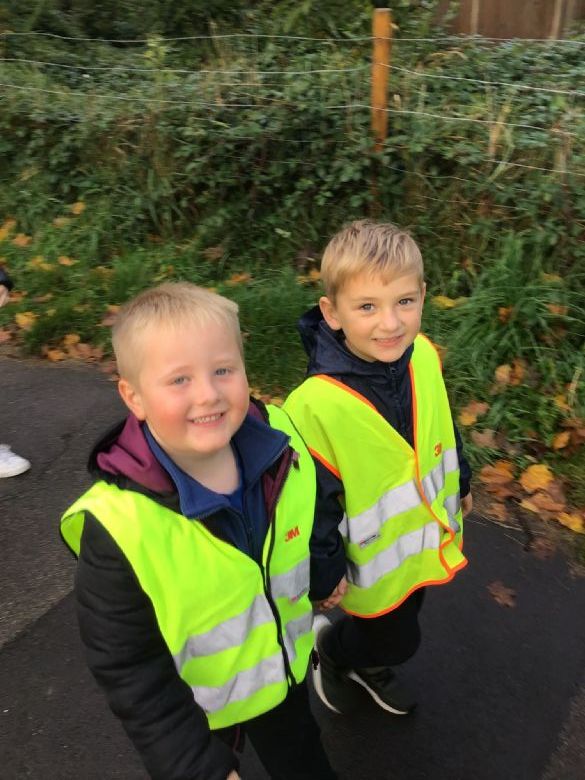 Autumn Term 1 Week 7- 14th October 2021
We've had another incredibly busy week in Year One. We are so proud of all the children as we completed our first story this week and to see the progress was simply wonderful. They have all worked so hard. We look forward to sharing these at parents evening. Prepare to be amazed!
We've enjoyed a new approach to exploring "We're going on a bear hunt" this week and had great fun with little people, water and soggy clothes when we had our meaningful moments in English.
It's been a joy to see their social skills developing with regular practice of working in groups and when free flowing around the different activities.
Thank you for letting us spend each day with your fabulous children.
Autumn Term 1 Week 6- 4th October 2021
This week, we have been keen mathematicians exploring the relationships between numbers up to 10. We have compared numbers using the greater than, less than and equal to symbols and ensured to use mathematical language to help with this.
We have also loved exploring dienes (tens and ones). Why not have a go looking at them at home with your families? https://www.didax.com/apps/base-ten-blocks/
In English, we have been planning to write our own stories. We have been so impressed by how the children have adapted to a new style of learning. They have been putting their phonic knowledge to good use and writing sentences including different 'lenses'. The lenses we have looked at this week are; noticing, feeling, action verbs and dialogue.
The children created their own 'plot point maps' as a plan for their own story. The model we used in class is 'Ruby's Worry' by Tom Percival. To adapt this model text, the children have been busily writing their own stories about a worry. We have linked this to our circle time discussions and have explained to the children through the book that worries are eased when we talk- just like when Ruby spoke to the little boy in the book, her worry disappeared!
We also used the metaphor of a worry disappearing like a balloon being let off when we talk to a friend or trusted adult. Perhaps you could use this at home too?
Below are some examples of the children's plot point maps. We are SO proud of them. Please celebrate the amazing writers we have in Year 1!
Autumn Term 1 week 5 - 27th September 2021
Another amazing week for the Year One children. The children have been working incredibly hard on their maths skills. We have a group of brilliant mathematicians. We have been focusing on working practically, making sure we focus well to stay accurate and count numbers using one-to-one correspondence.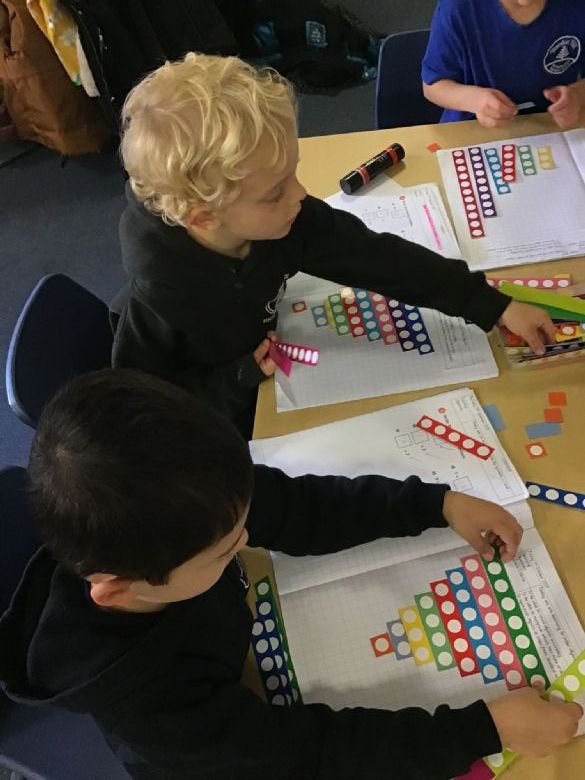 Autumn Term 1 Week 4 - 20th September 2021
Wow! It has been such a busy couple of weeks. We are still so proud of how the children have settled into the year. We have had so much fun, laughter and joy!
The children are really enjoying new things in both maths and English. We have been working in small groups to support each child, and it has been lovely to see their confidence grow with new concepts!
In maths, we have been exploring place value within 10. We have been using practical resources to represent numbers, find one more and one less and work on one to one correspondence.
In English, we have been looking at the key text "A Squash and a Squeeze" exploring repetition and rhyme. The children have enjoyed participating in some role-play from the text and have impressed us with their fantastic sentences.
Year One, we are so proud of you all. Keep up the fantastic work!
Autumn Term 1 Week 3 - 14th September 2021
This week we have been focusing still on settling the children at school. The children have been being incredibly kind to their peers. We are so proud of them. We have enjoyed lots of outdoor time, focusing on wellbeing and have been getting to know the children very well.
Autumn Term 1 Week 2 - 7th September 2021
Welcome to Year One!
We have been so impressed by how well the children have transitioned into Year One. They have been independent, enthusiastic and kind. We are such lucky teachers!
This week we have enjoyed learning through play and getting to know each other.
We have really enjoyed looking at our new 'lenses' and discussing our likes and dislikes. Some amazing examples from Otter Class included "I love the sound of buzzing bees" "I love the feel of wet, mushy sand" and "I love the smell of beautiful flowers".
We also spent a lovely time with some of our Year 6 friends who read us stories in the sunshine which we really enjoyed!
We know we are going to have a fun, action packed year, and we can't wait.
We are so proud of you, Year One!