Year 1 News
Dinosaurs visit Year One 07/01/19!
On Monday, the Year One children were very shocked to arrive to school and see caution tape plastered all over the windows. When the children came indoors to put their things away, they saw that a big mess had been created in the corner of Year One! Who could have created such a mess?! They noticed that bones had been left, along with large footprints and the area was taped off! Throughout the morning the children wrote about what they thought could have entered the classroom over the Christmas holidays... Miss Smart and Mrs Kelly were trying to work it out too! They thought of some questions they could ask to try and work out what had visited, and wrote description of what the intruder could have looked like. Some of the suggestions included; other children, robbers, or even dinosaurs!

After break, Miss Smart found a video clip that had been left on her Ipad... some CCTV! It showed dinosaurs running riot around our classroom and playground! We were all very excited and the dinosaur crime scene prompted us to do some brilliant writing. Our topic this term is all about dinosaurs. We wonder if we will have any more unwelcome visitors...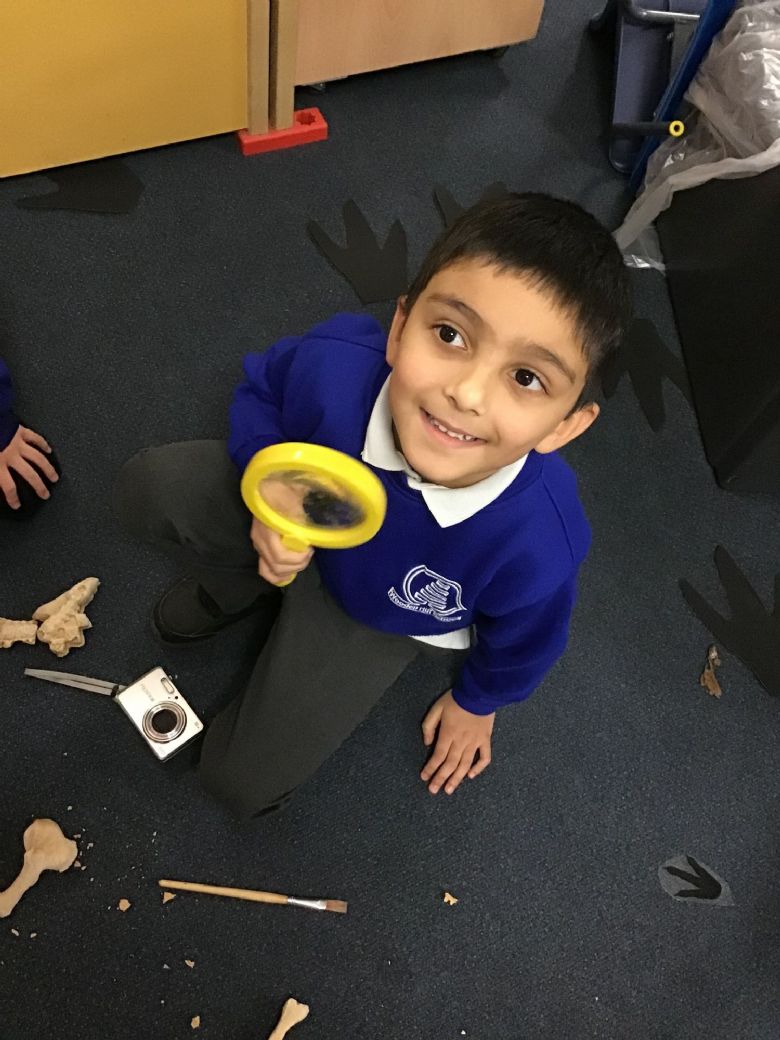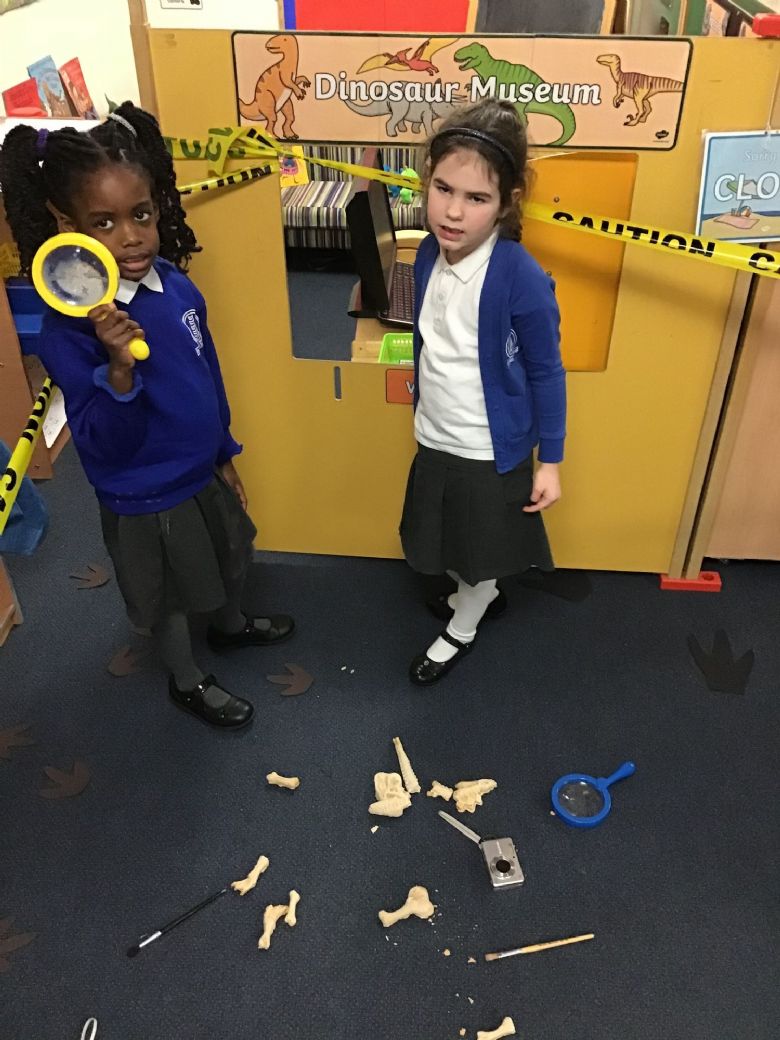 Come Snuggle with a Good Book 21/11/18
On Wednesday, Key Stage One held a day in which the children were invited to 'Come and Snuggle with a Good Book'. The parents were invited in to read stories with us, and ask us lots of questions about the books. We all dressed in our pyjamas (including the teachers!) and brought in torches, teddies, tents, and blankets to snuggle up with. We had a lovely day based on reading for pleasure, where we spent time in different classes with different teachers learning about their favourite stories. We ended the day with hot chocolate, popcorn and a story with our class teacher. Here are some photos showing our fantastic day!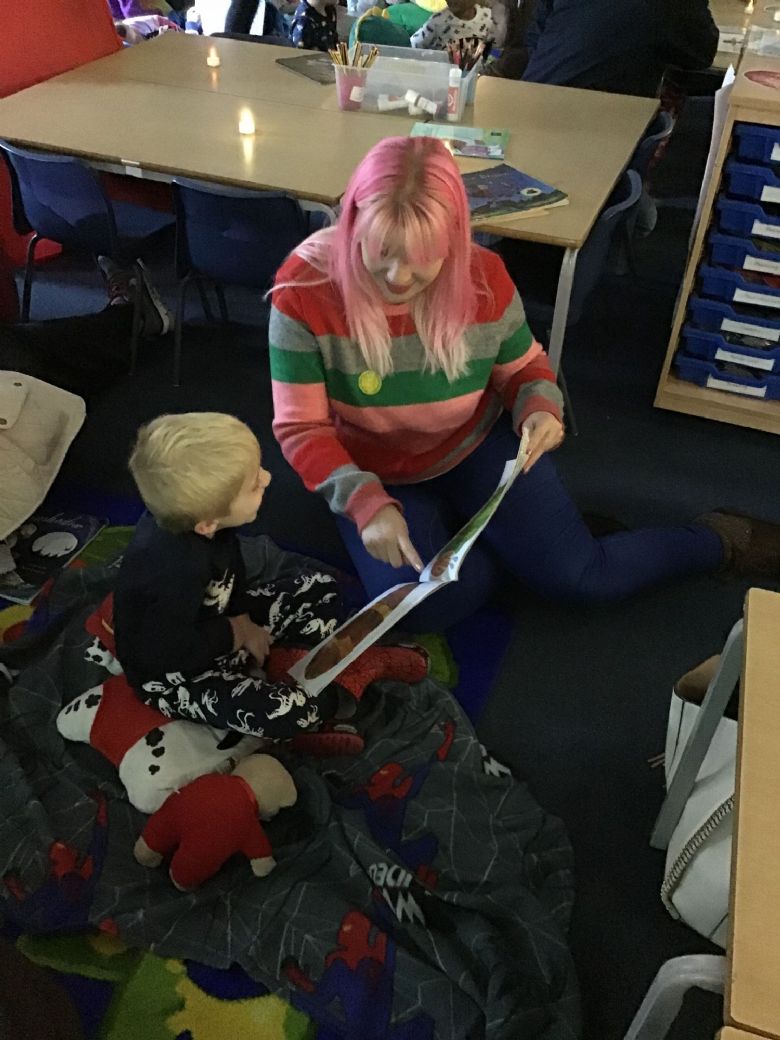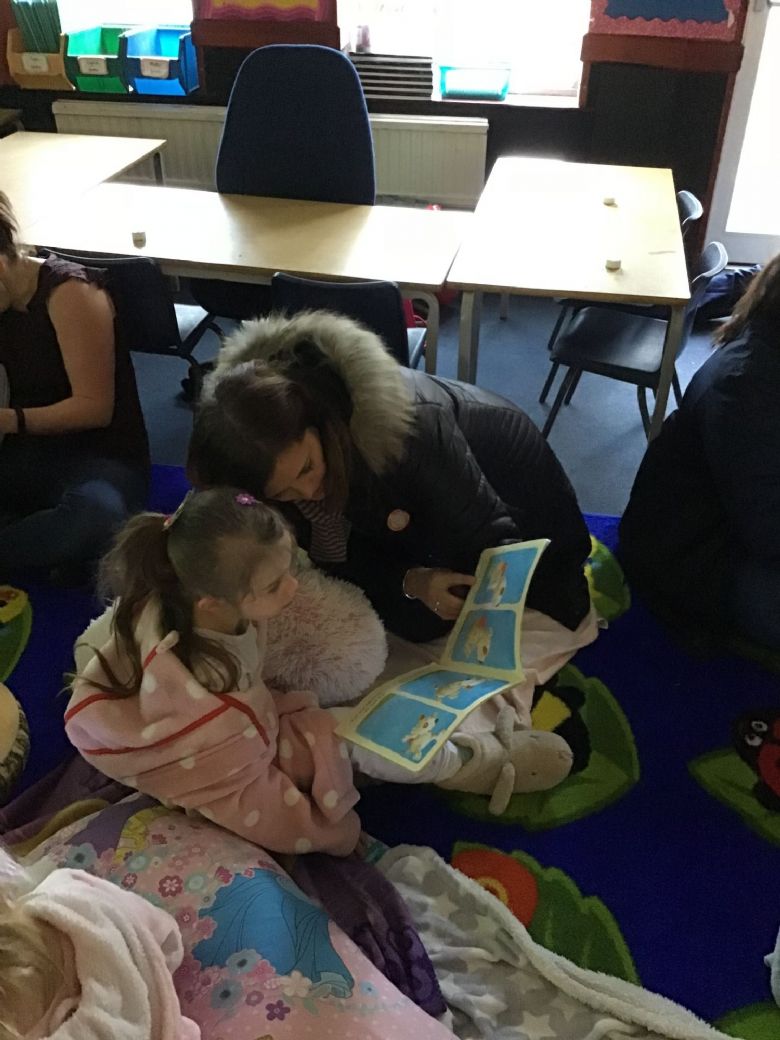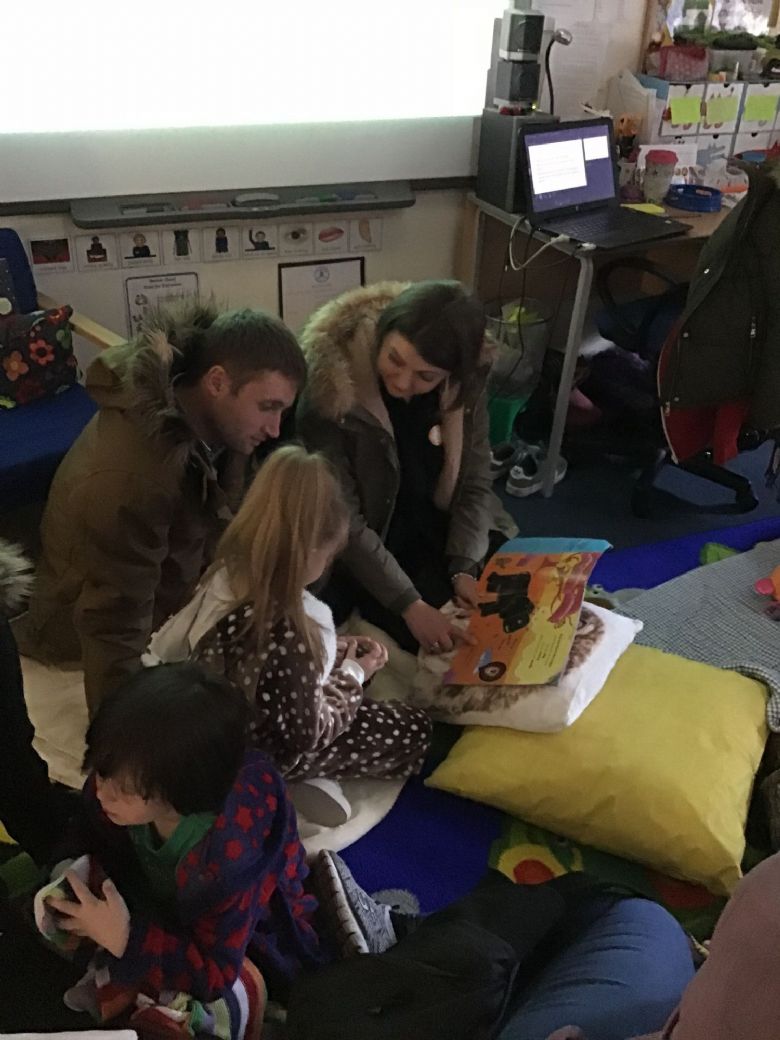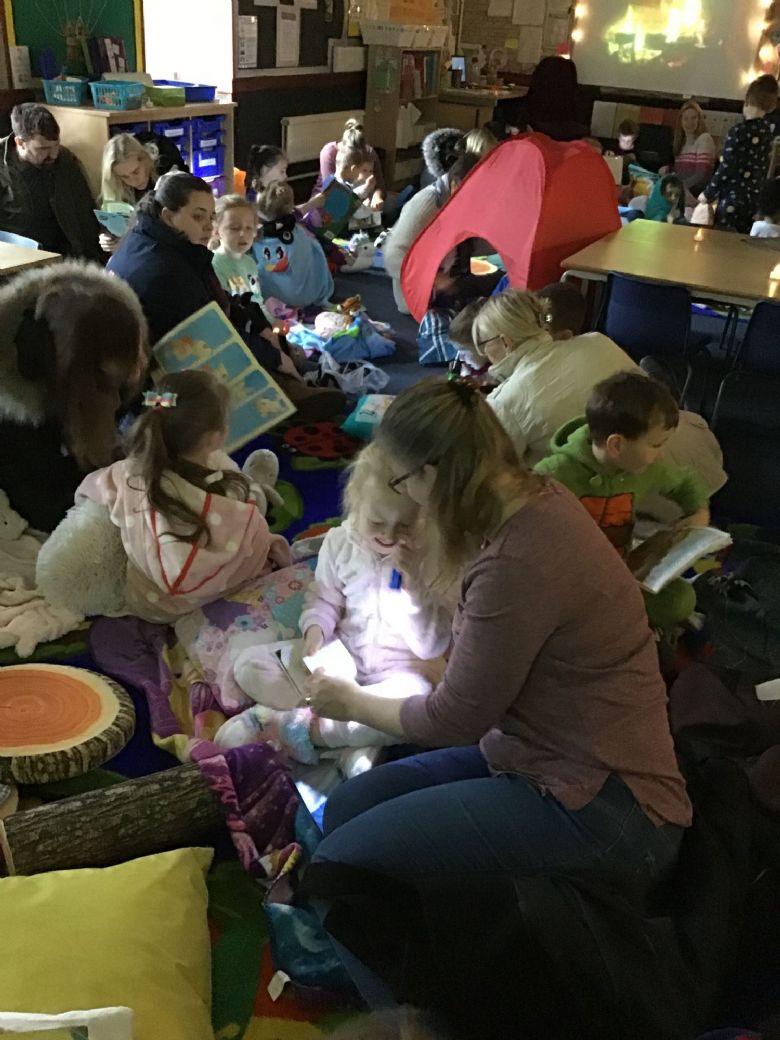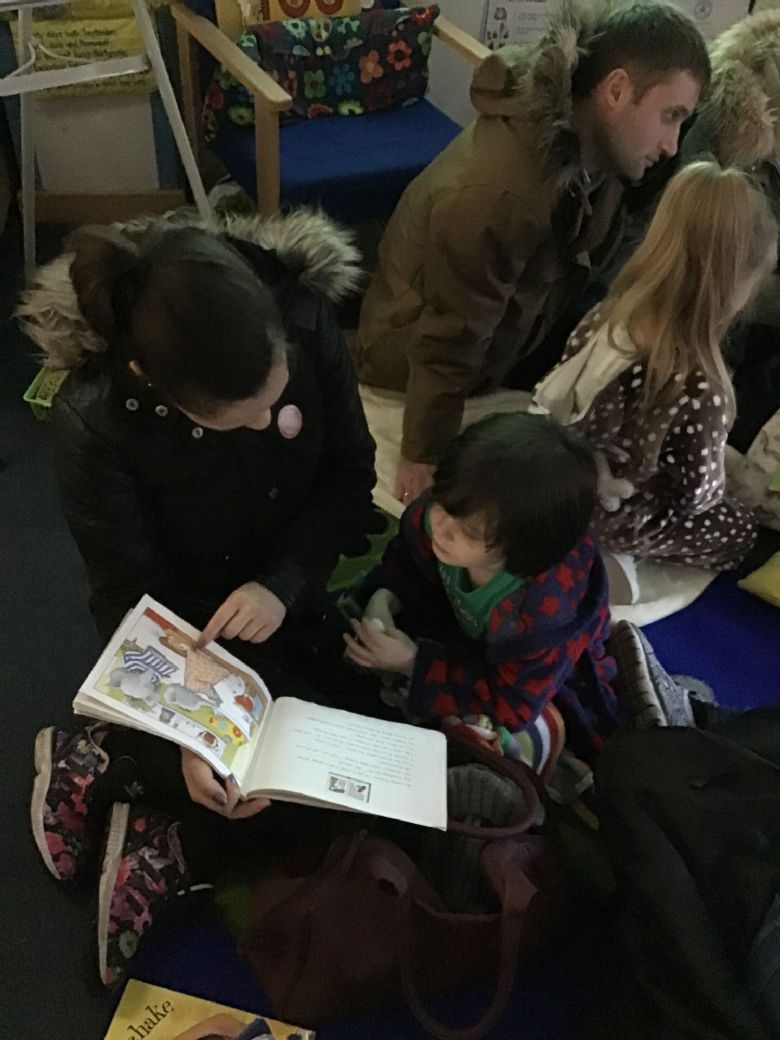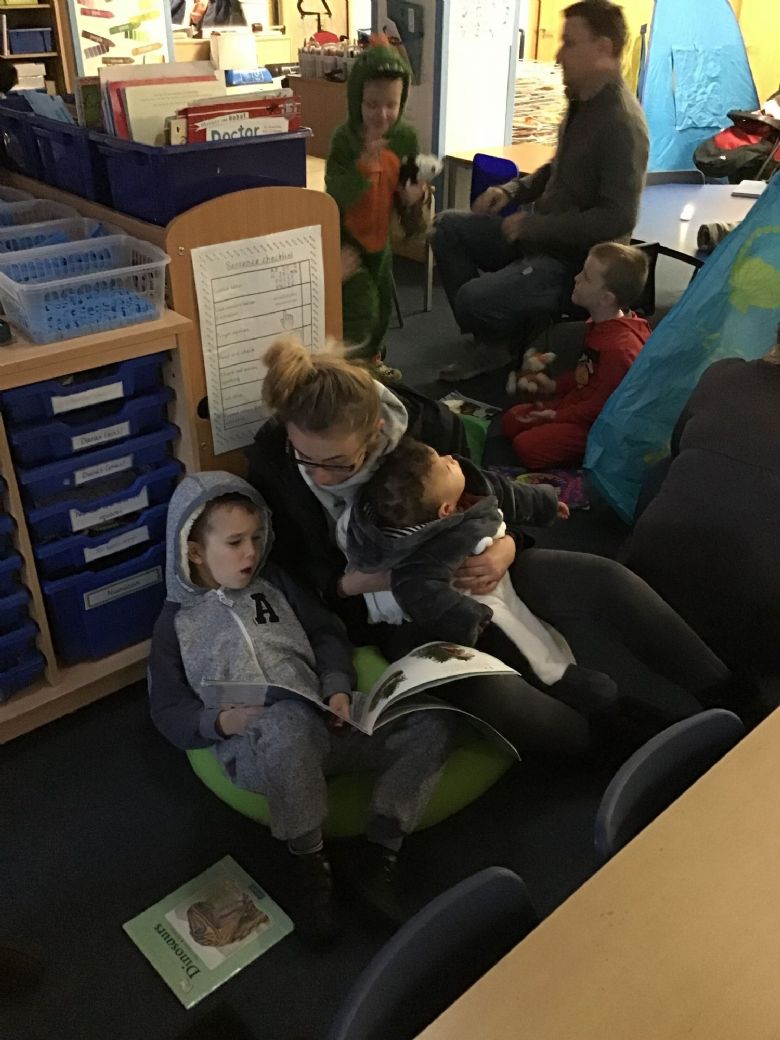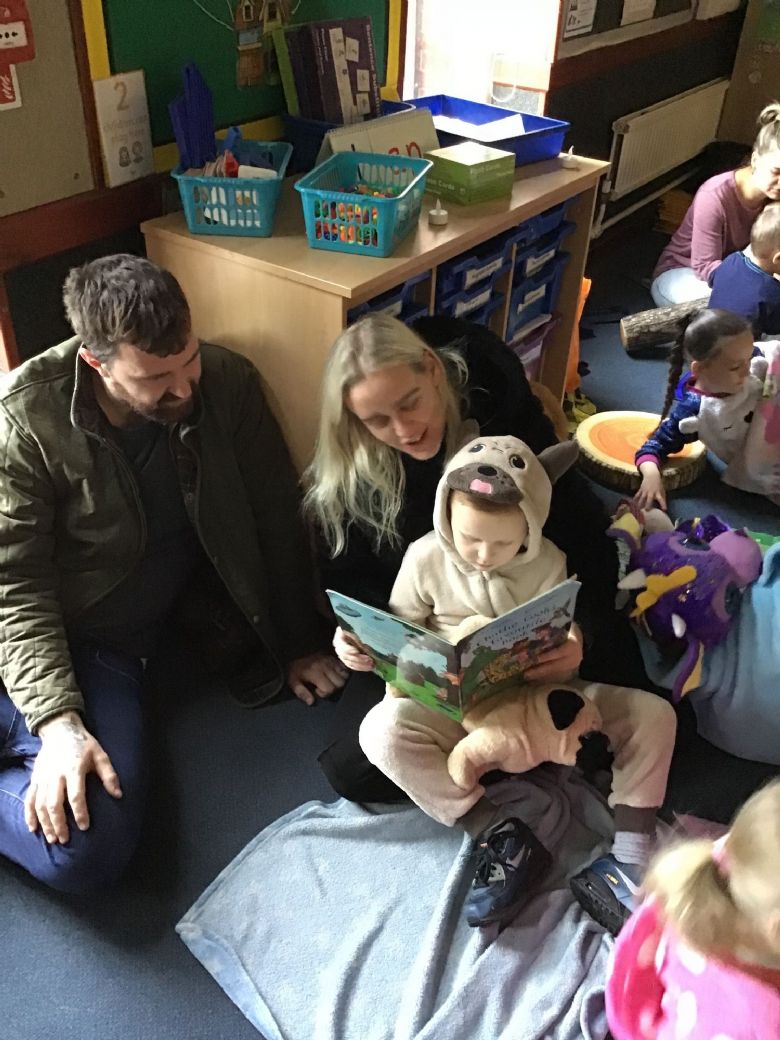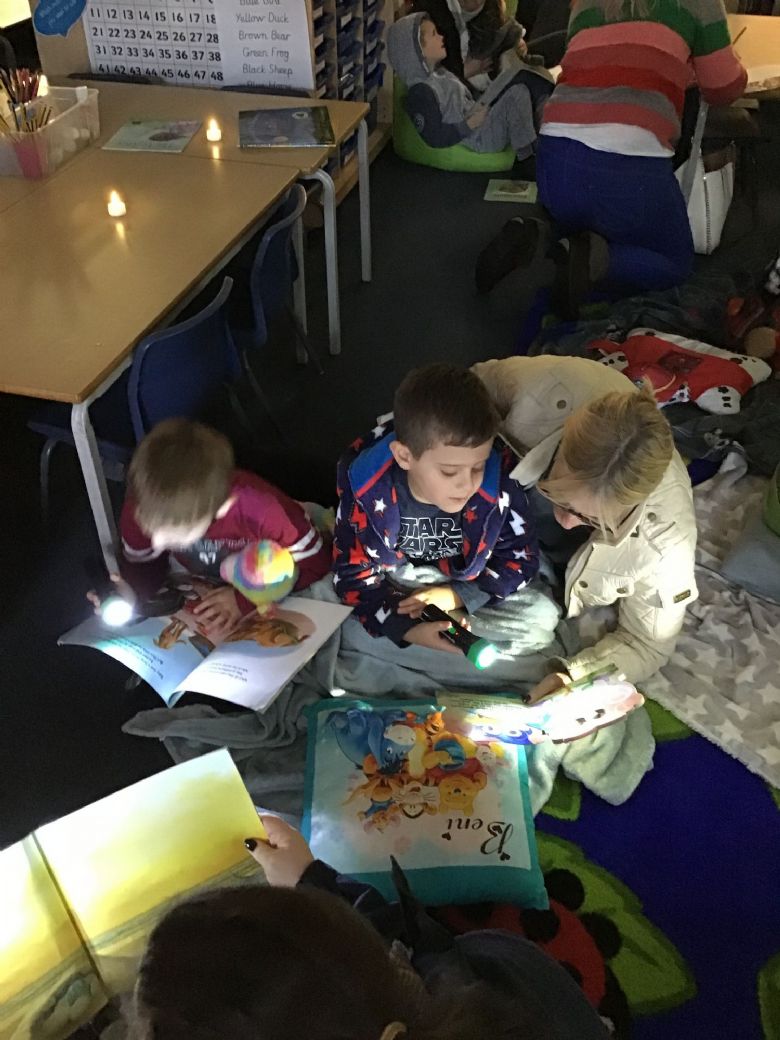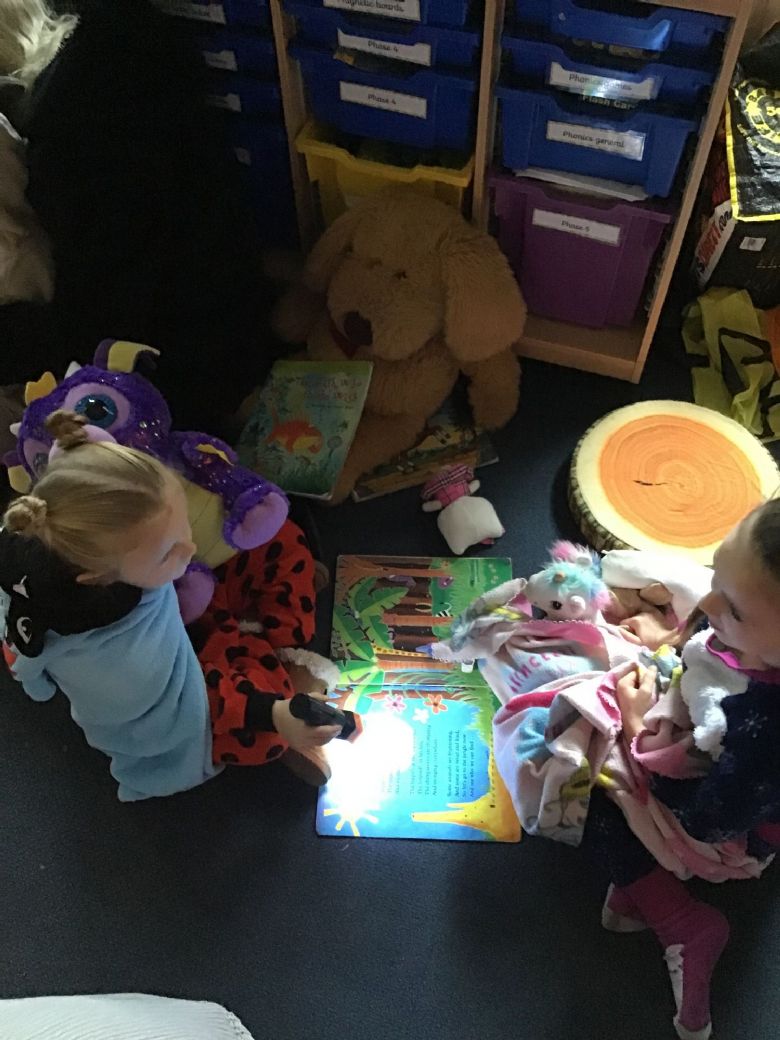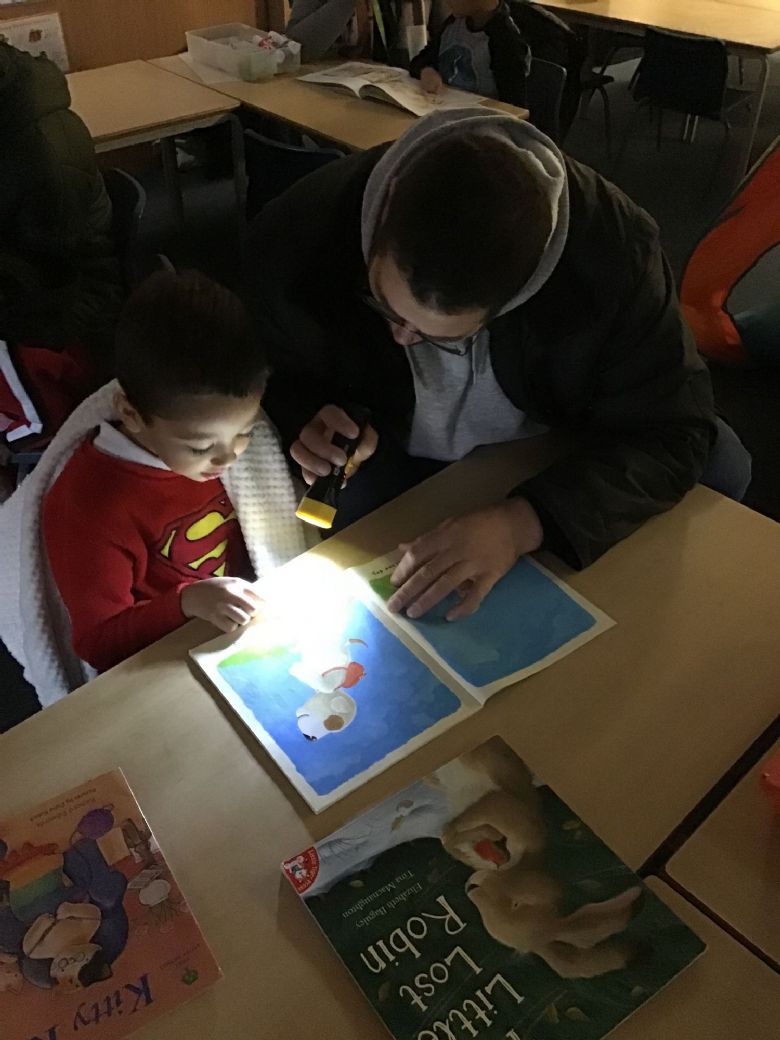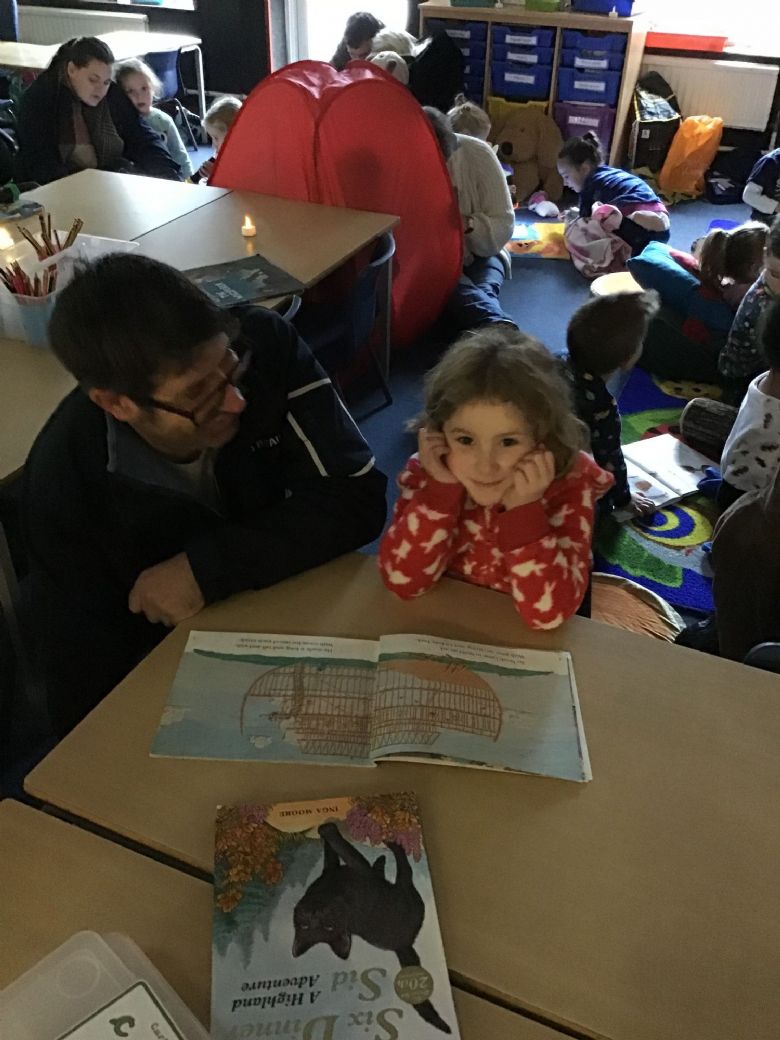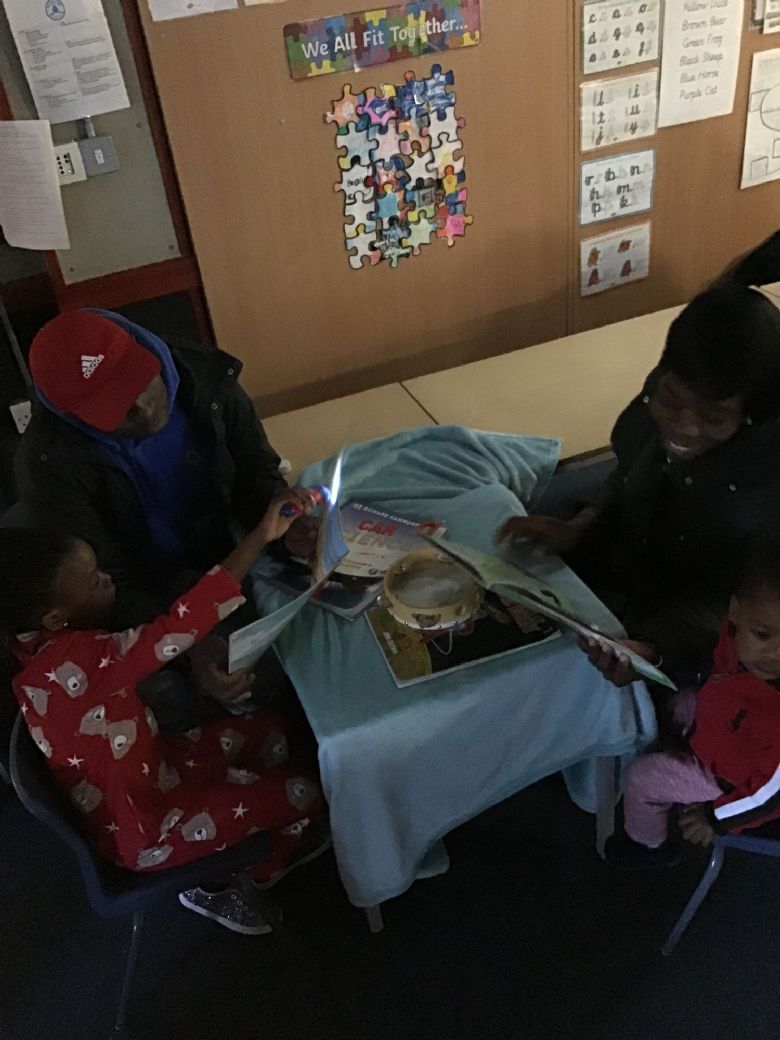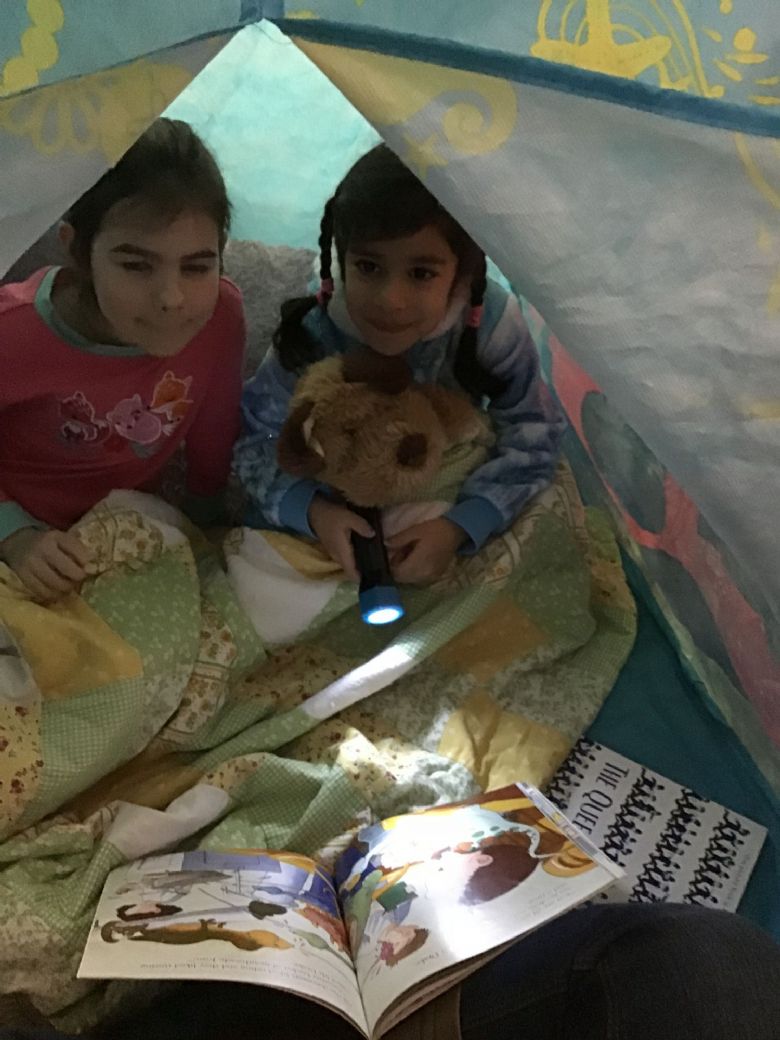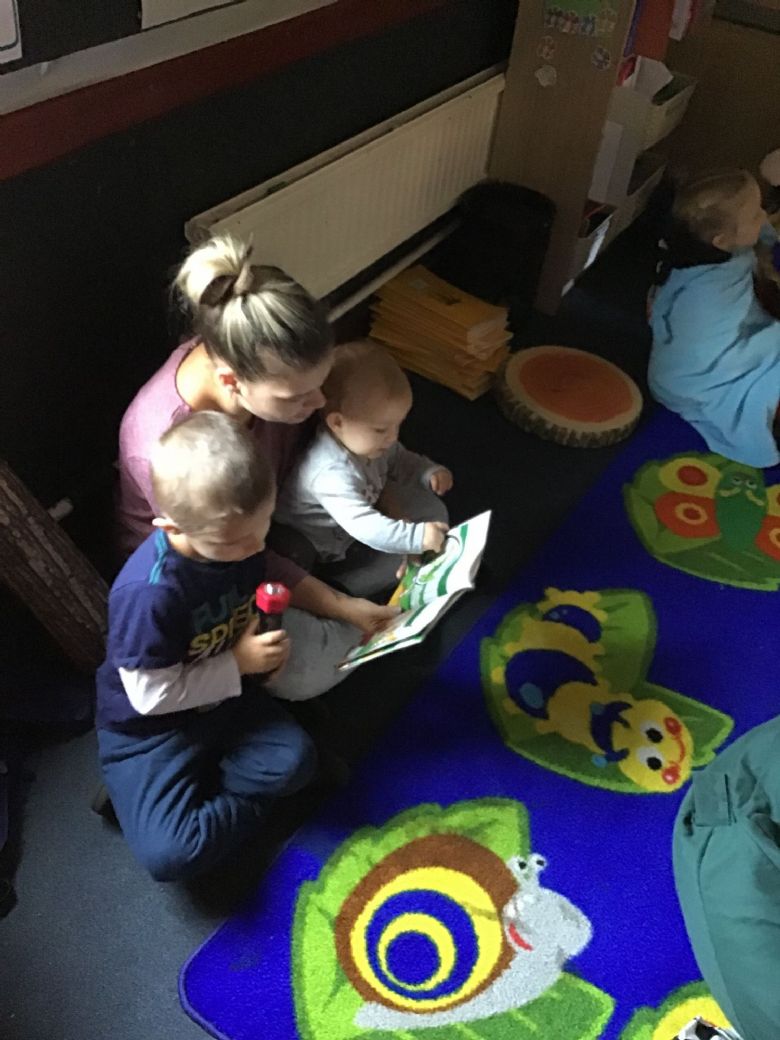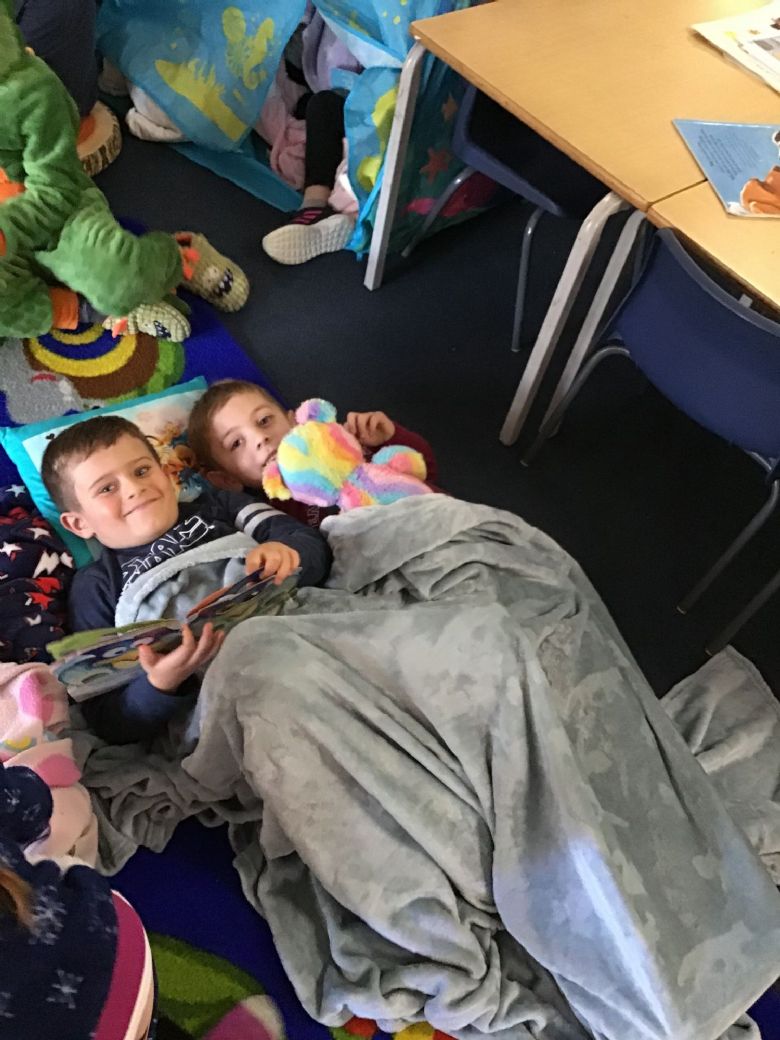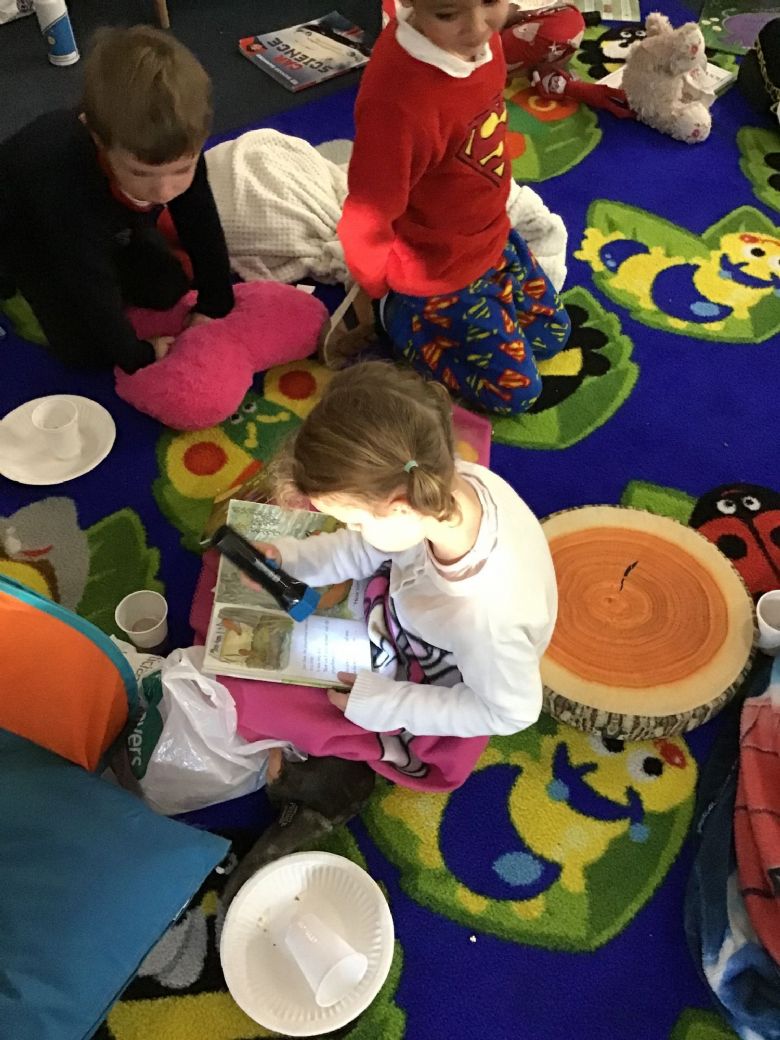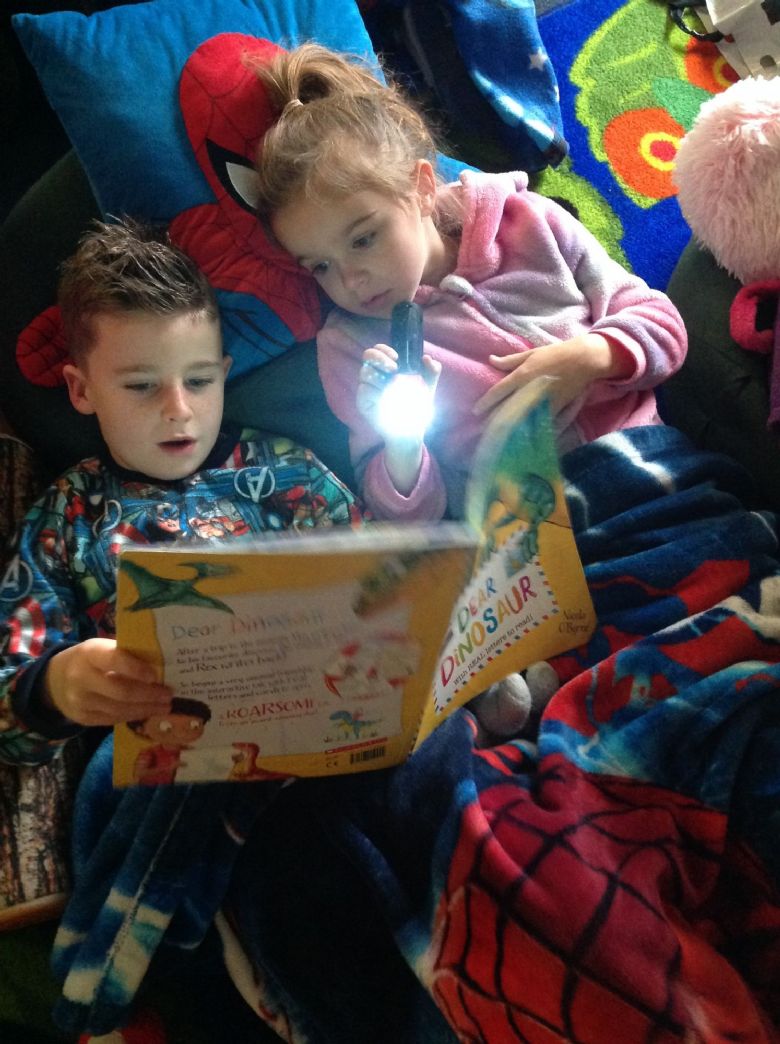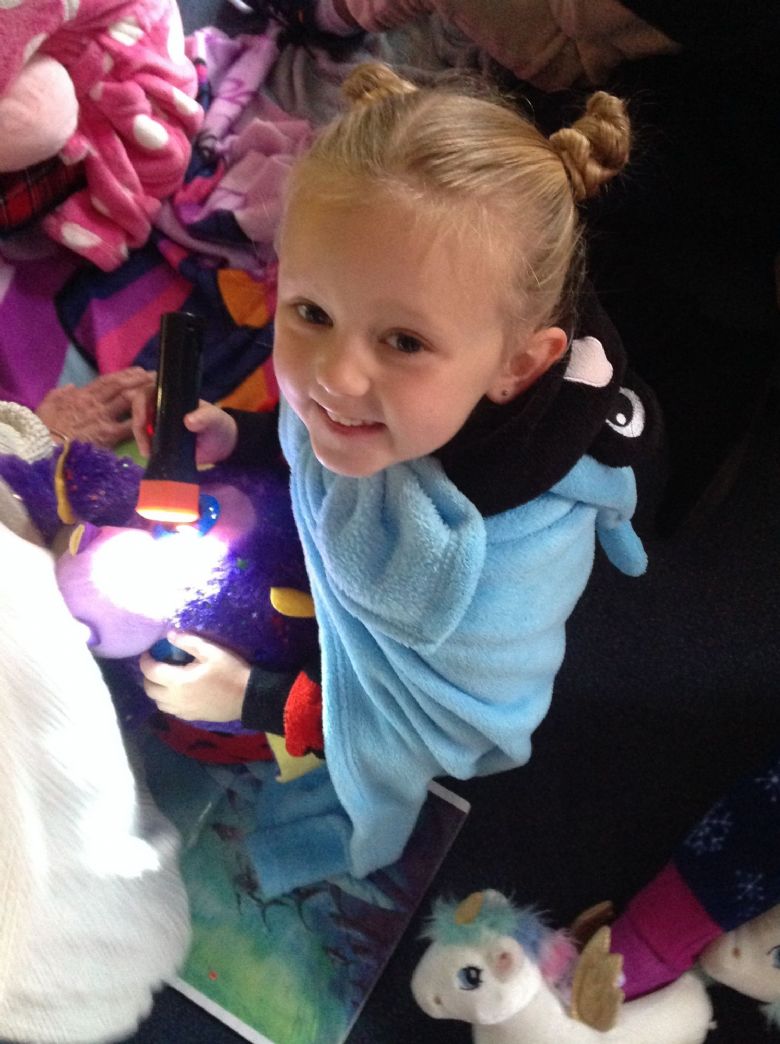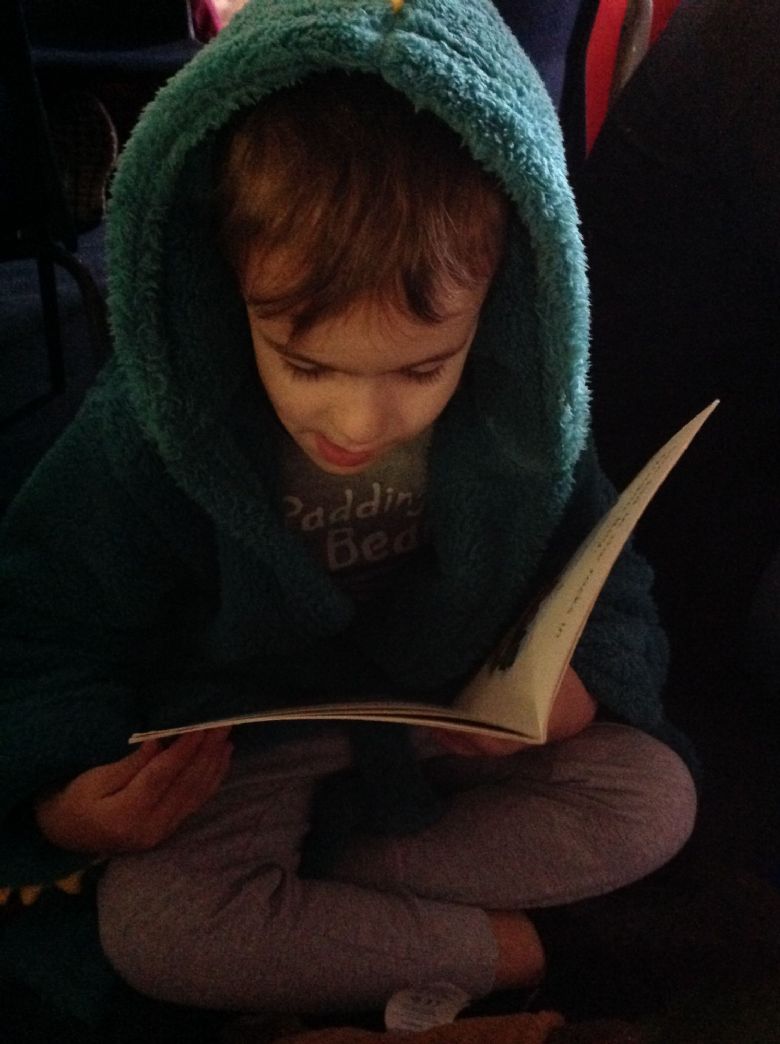 Miss Smart and Mrs Kelly would like to say a huge thank you to the parents who joined us. We are glad you had as lovely a time as we did. Also, thank you for sending your children in with lots of things to snuggle down with- we were all very cosy!
Children in Need 2018 16/11/18
We were delighted to see so many Year One children wearing their spots to school for Children in Need. We thought you might like to see some photos of their spotty outfits!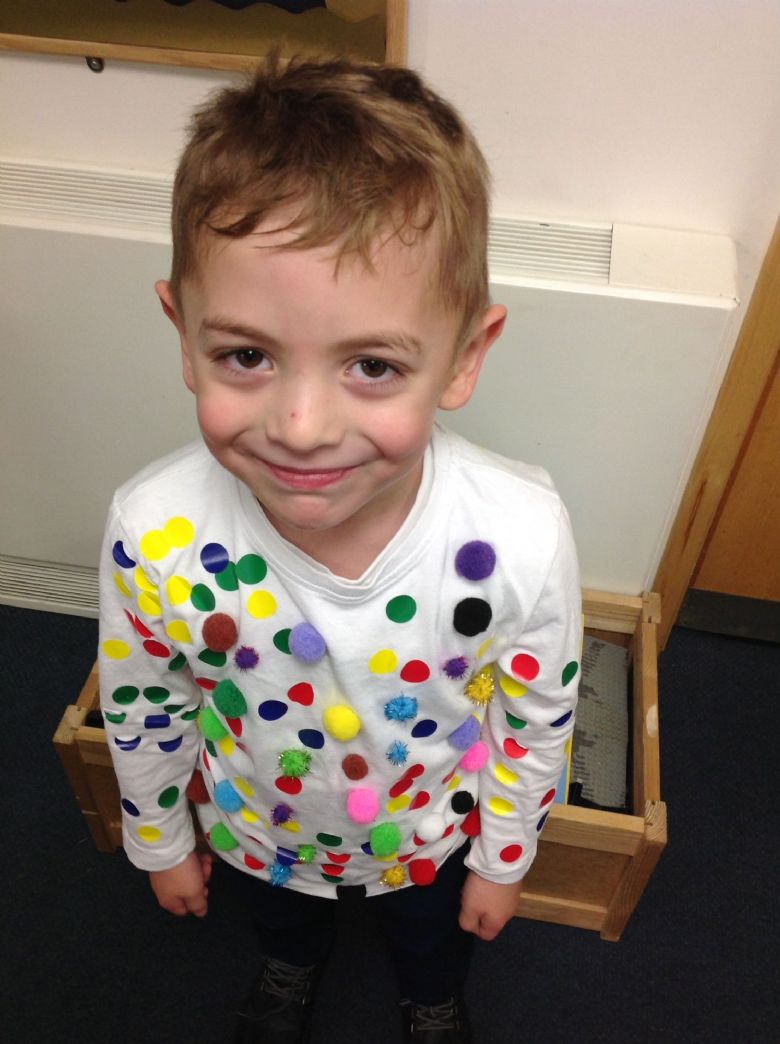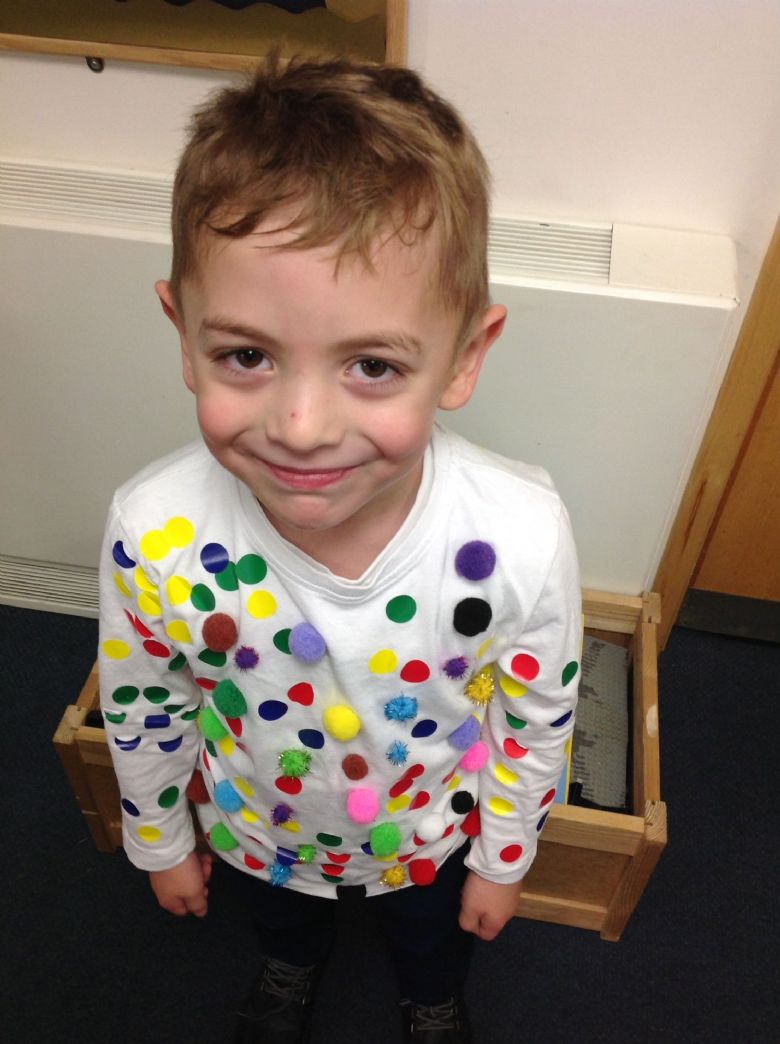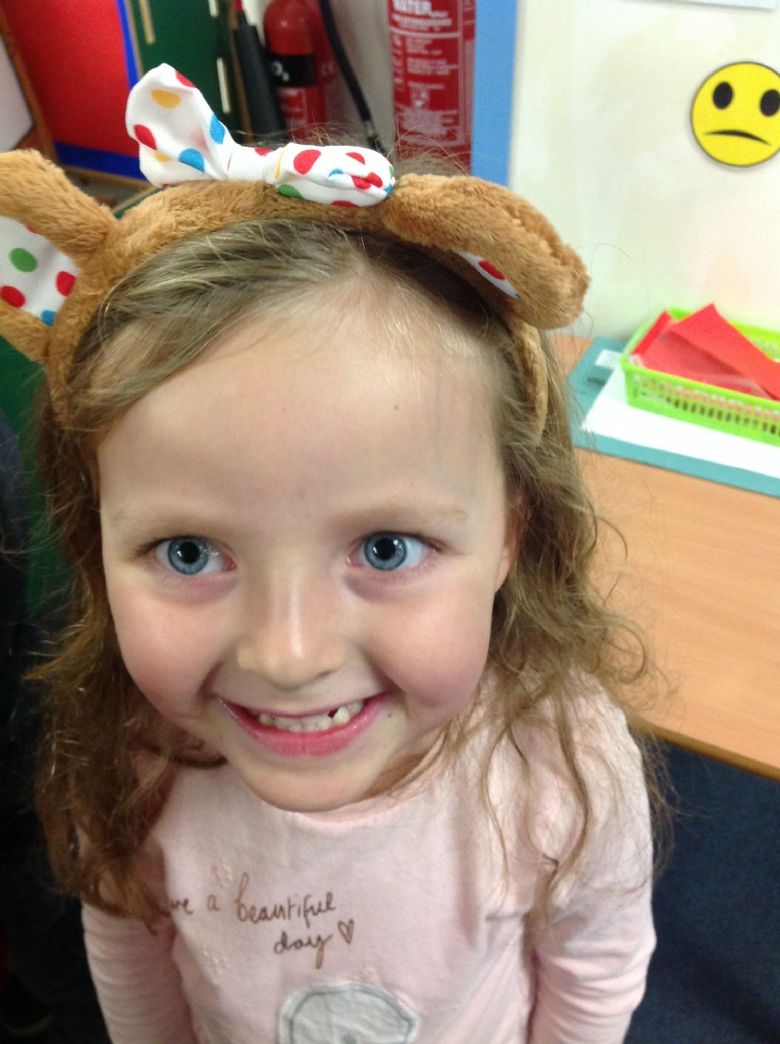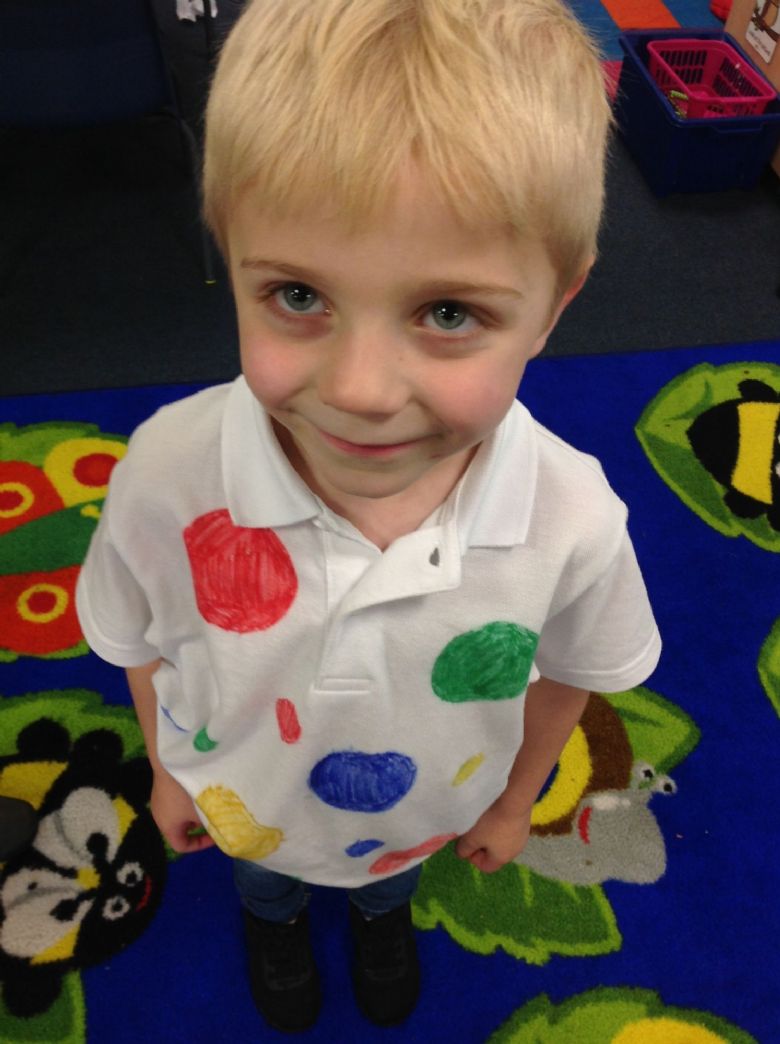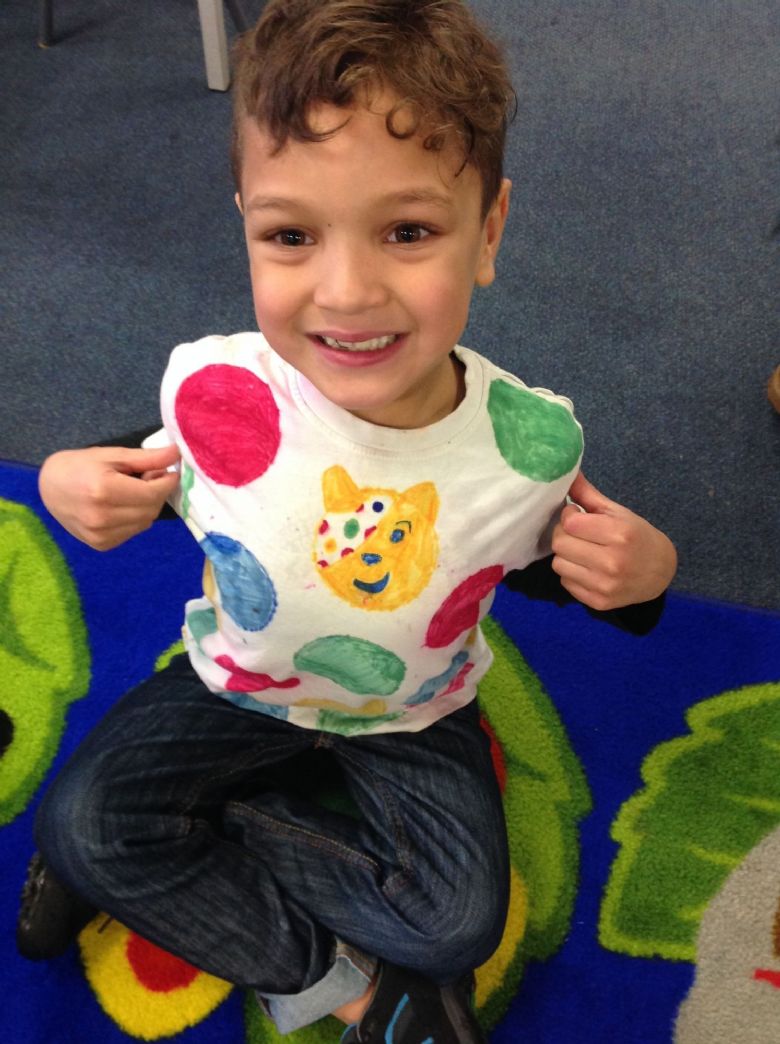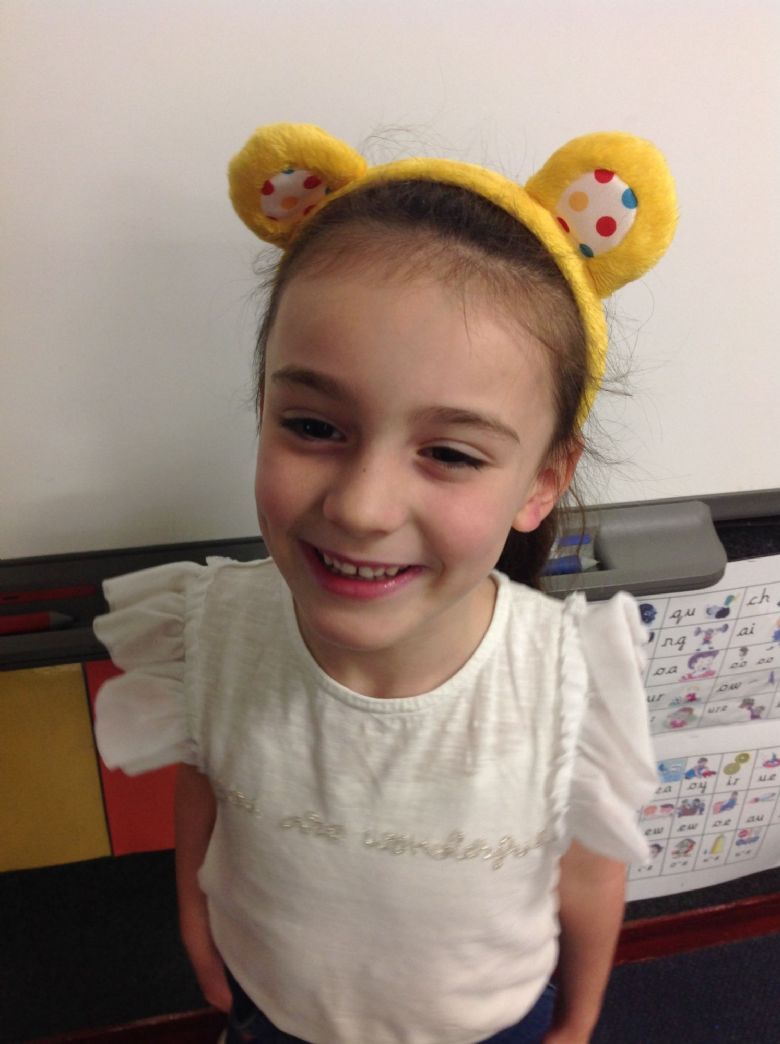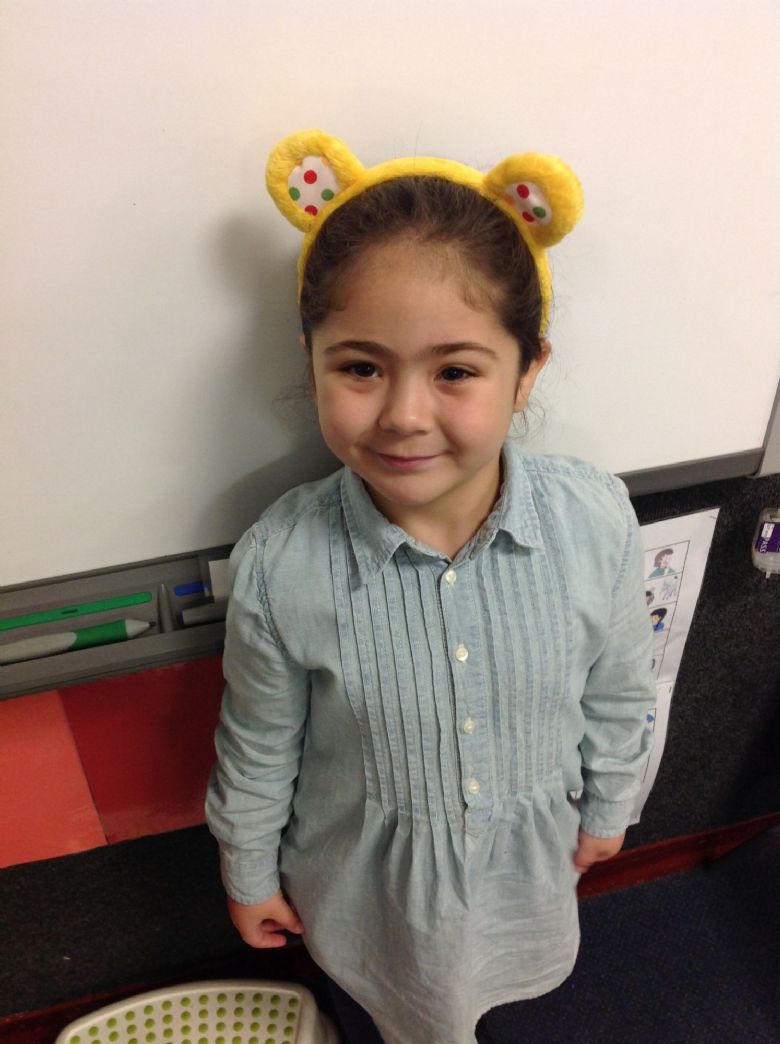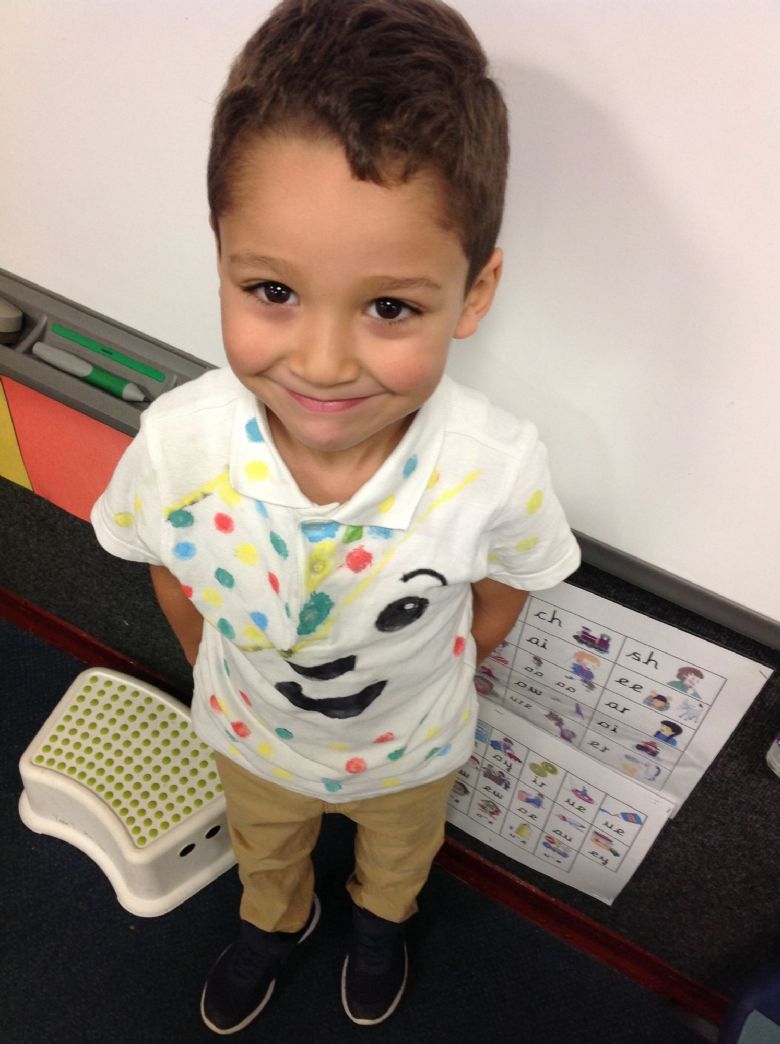 Our art session with Mr Valleley 15/11/18
On Thursday, Year One welcomed Mr Valleley to talk to us about being an artist. We loved hearing from him, and seeing his fantastic paintings. We asked him lots of questions about being an artist. We asked him "What kind of things have you painted?" "Does your daughter paint with you?" and "When did you start painting?". Mr Valleley told us that he didn't really get the chance to paint in school, so we felt very lucky to have the opportunity to do lots of art in school. Mr Vallely took us in groups, and we practiced some colour mixing with him! Thank you for visiting us Mr Valleley!