Year 1 News
April fools day!
Instead of our normal morning challenge of practising common misconception words, on Monday 1st April Miss Smart and Mrs Kelly thought they'd play a little trick on Year One!
They found some 'joke' word searches which didn't contain any words!
The children had a brilliant go at working them out, and didn't once complain about the word search being really difficult! They worked silently, and focused really well...
The teachers then asked the children what day it was, many replied "Monday!"
All children took the joke really well, and now think the teachers are hilarious!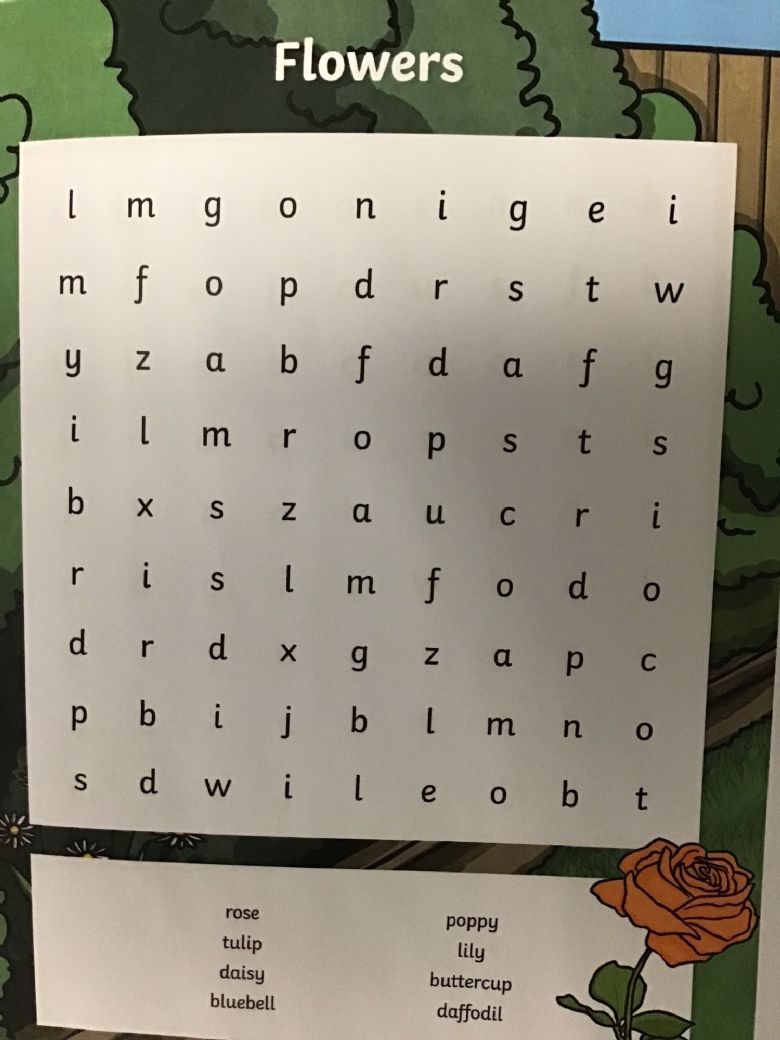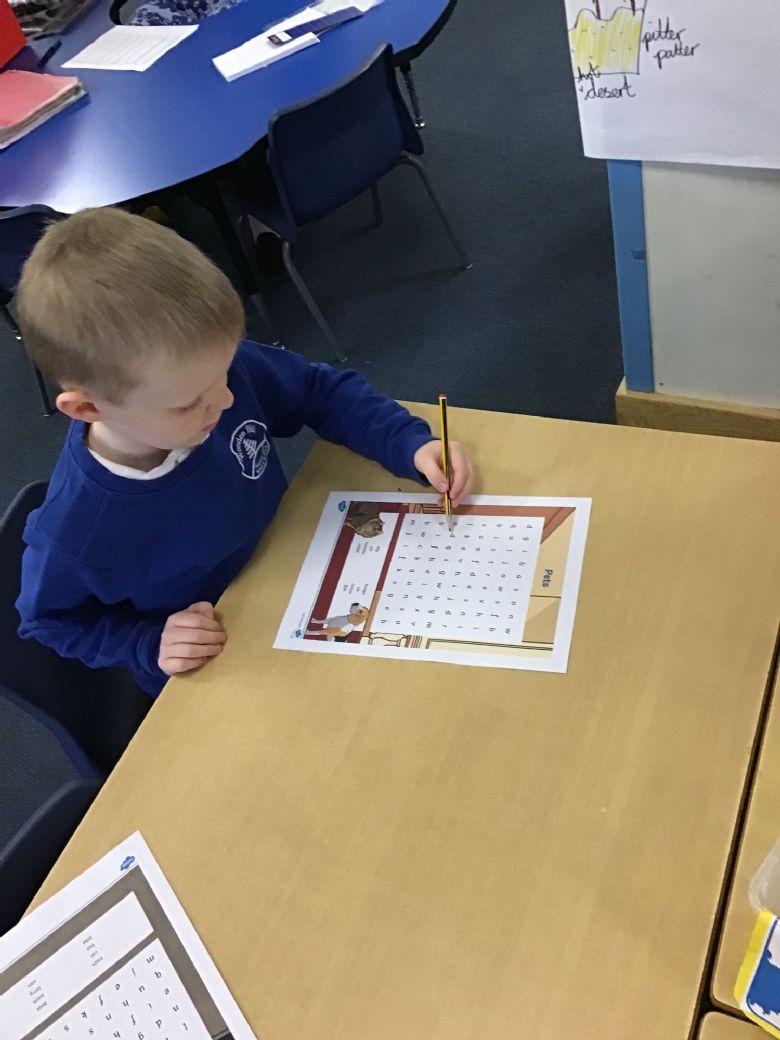 World Book Day 2019!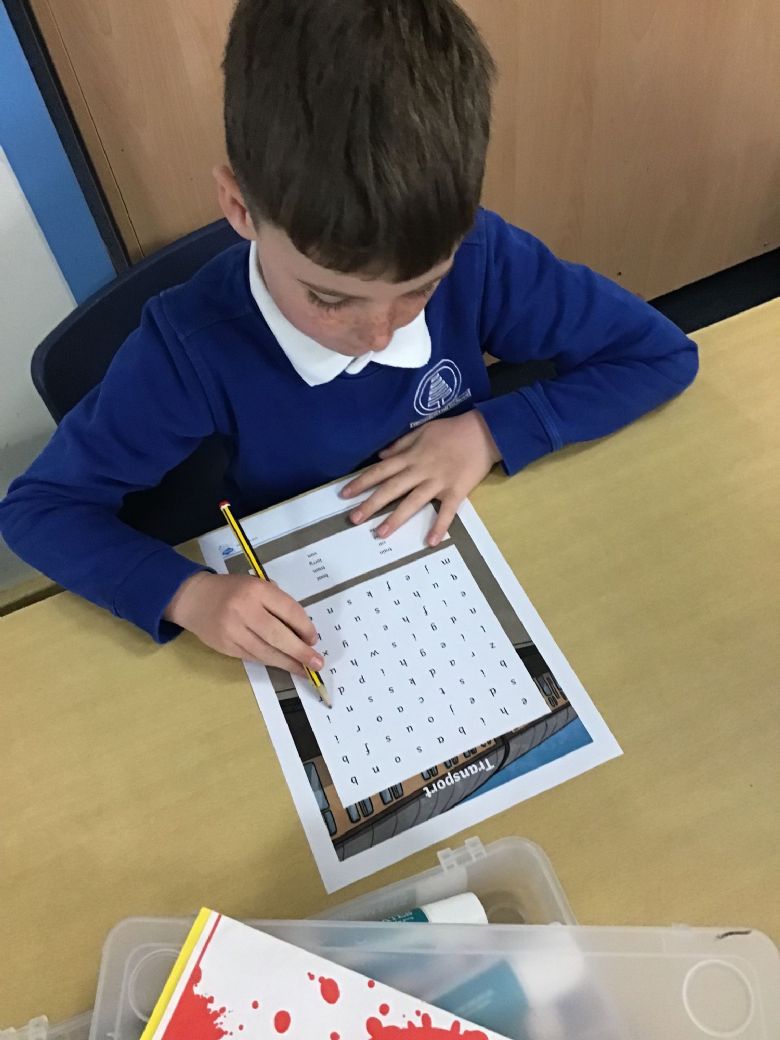 Today (07/03/19) is World Book Day! We were very pleased to see all children really taking part, and dressing up as their favourite book characters. We had lots of Matilda's and various characters from Harry Potter. We had a lovely day discussing how important and exciting reading is.
The children loved the opportunity to hear other teachers read stories, and enjoyed spending time with children from other year groups. Some of the Year Ones even ventured up to Year Six!
Our activities throughout the day were based on 'The Journey' by Aaron Becker. The children selected images from the text, and wrote pieces of creative inspired by it. In the afternoon they a imagined they had a door to a mystical place (like in the text) and drew what they thought could be behind it. These were then sent home, so please discuss your child's ideas with them.
We all had a great day. Here are some photos of what we have been up to!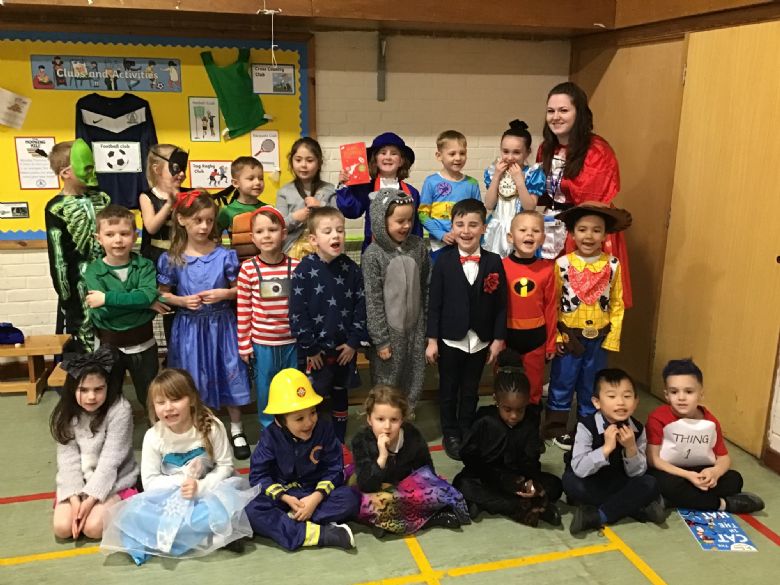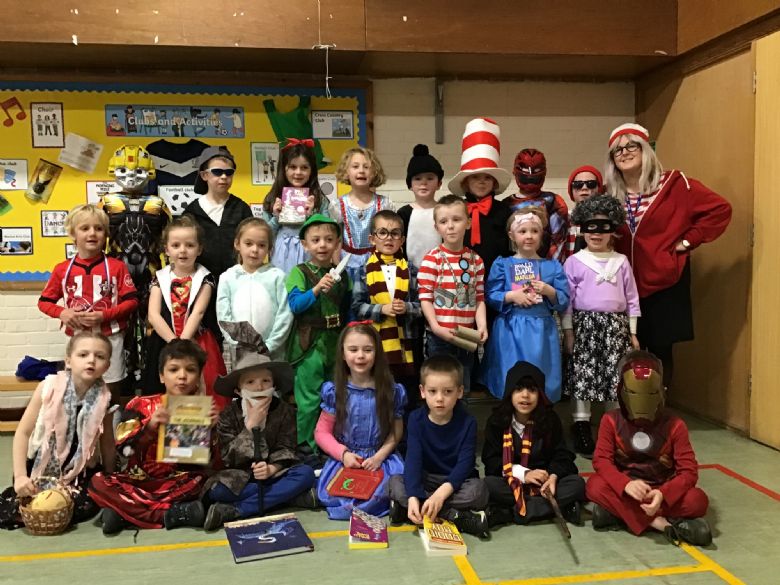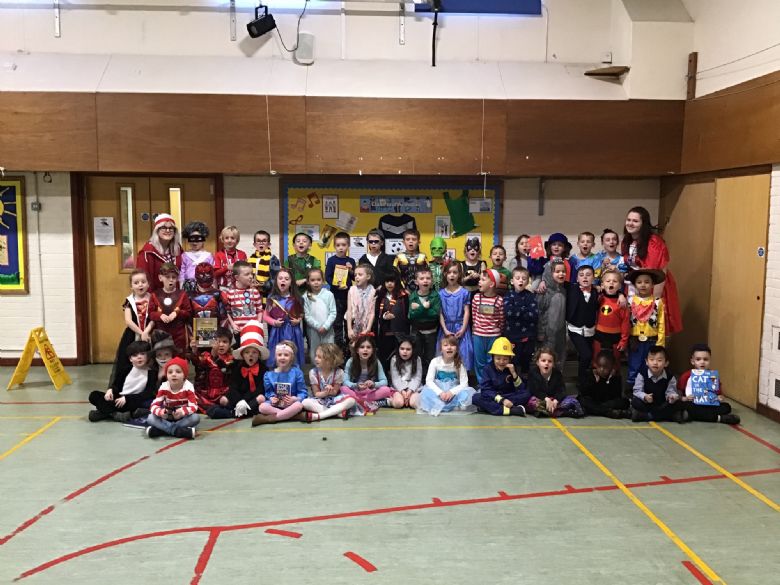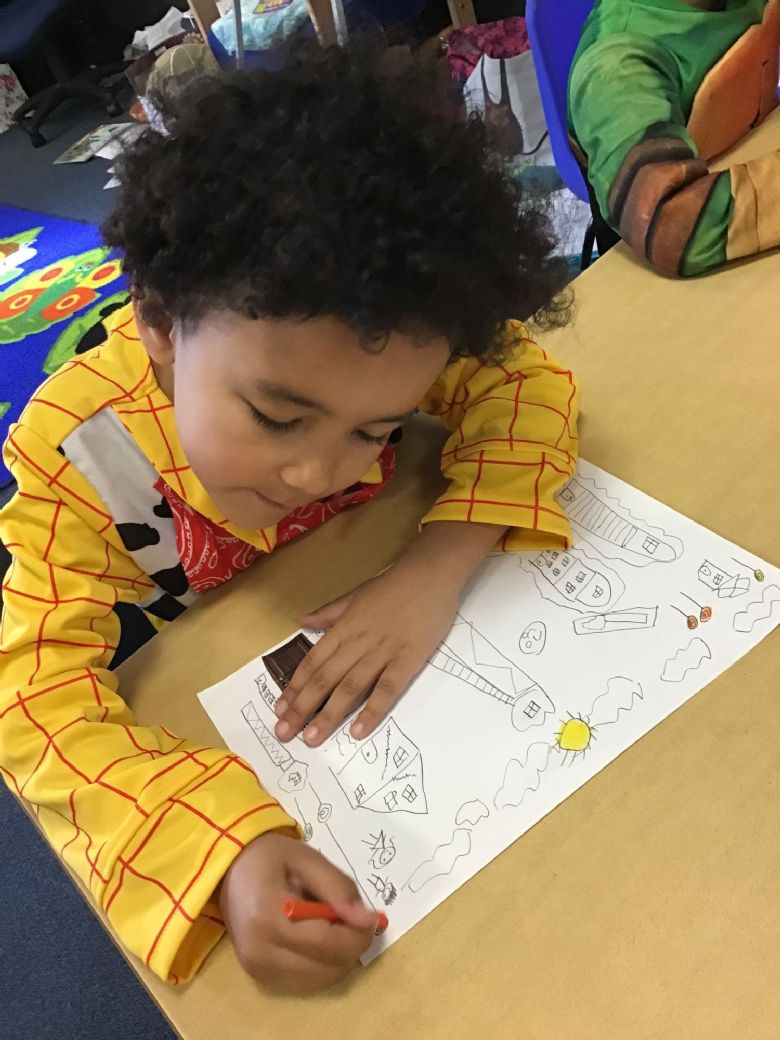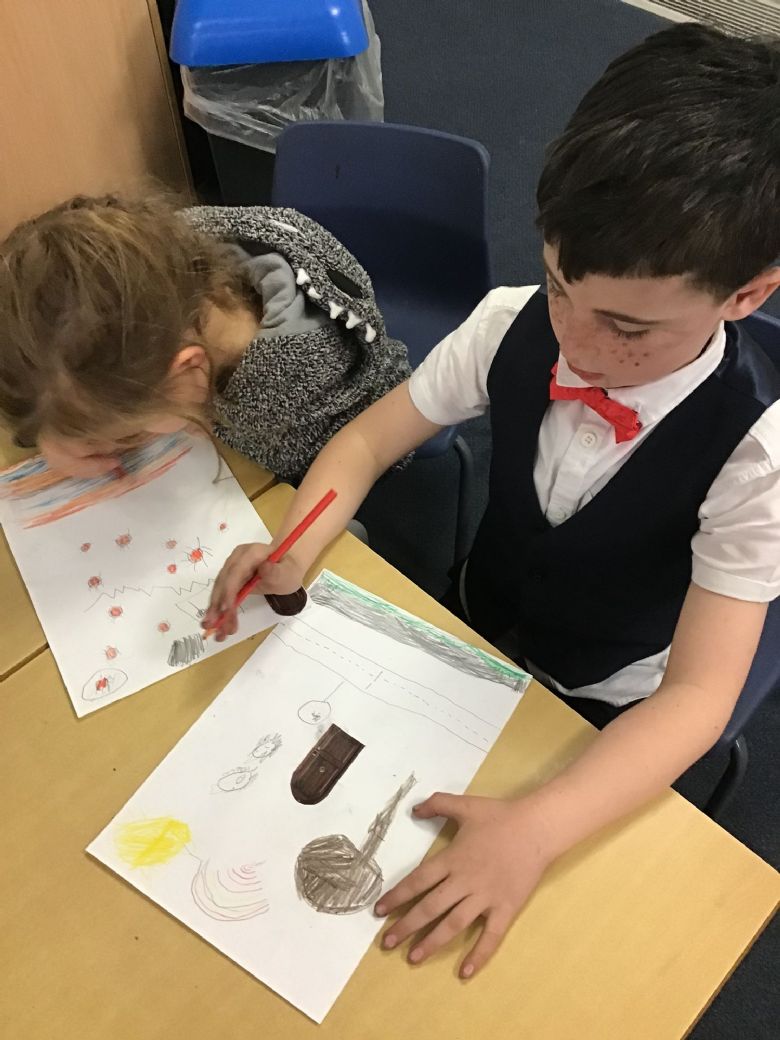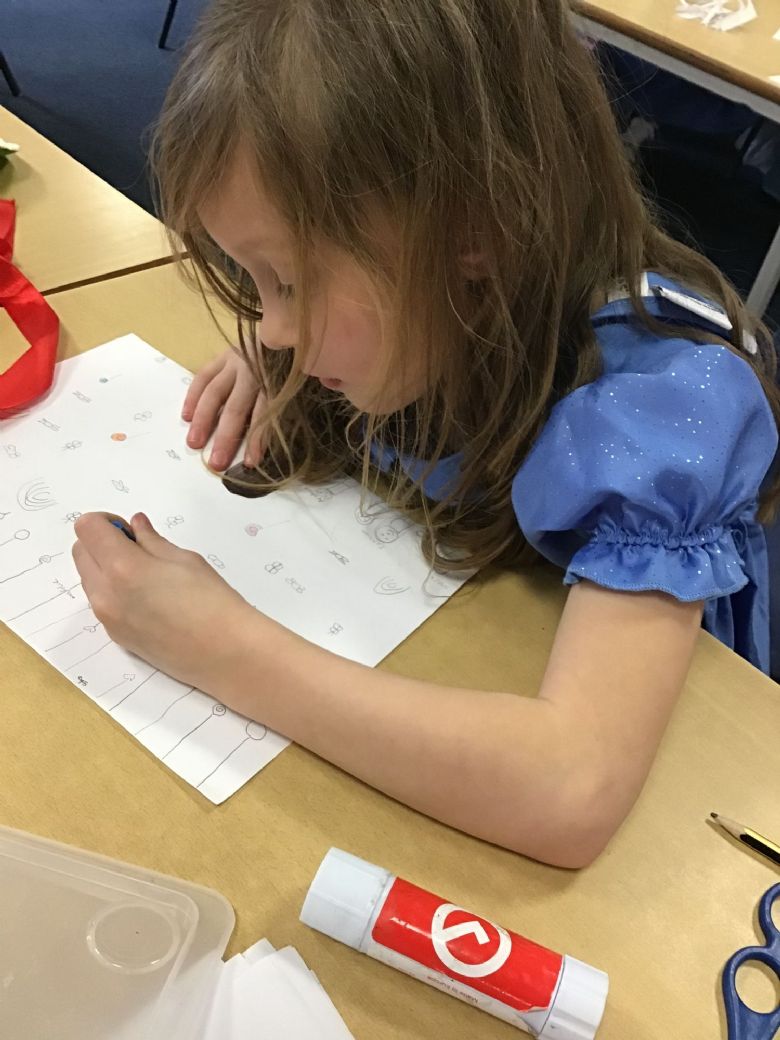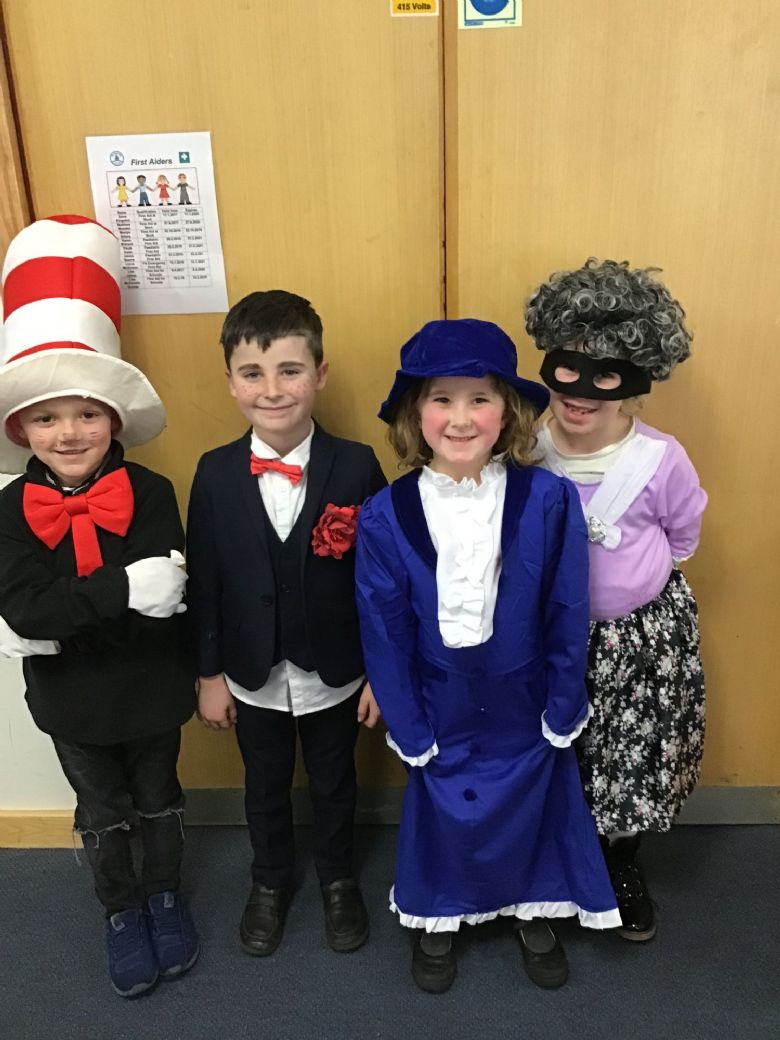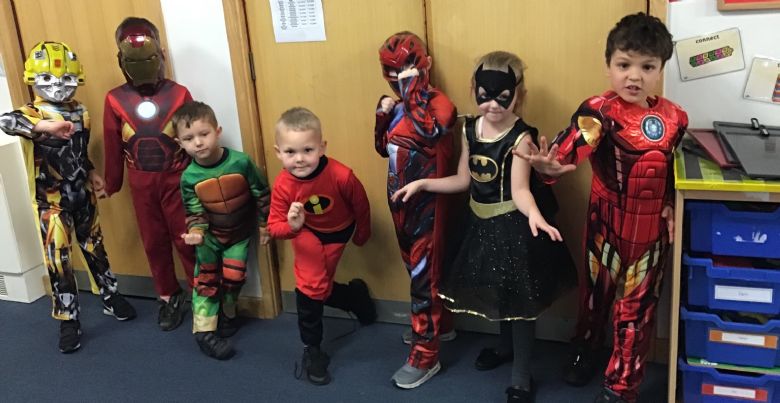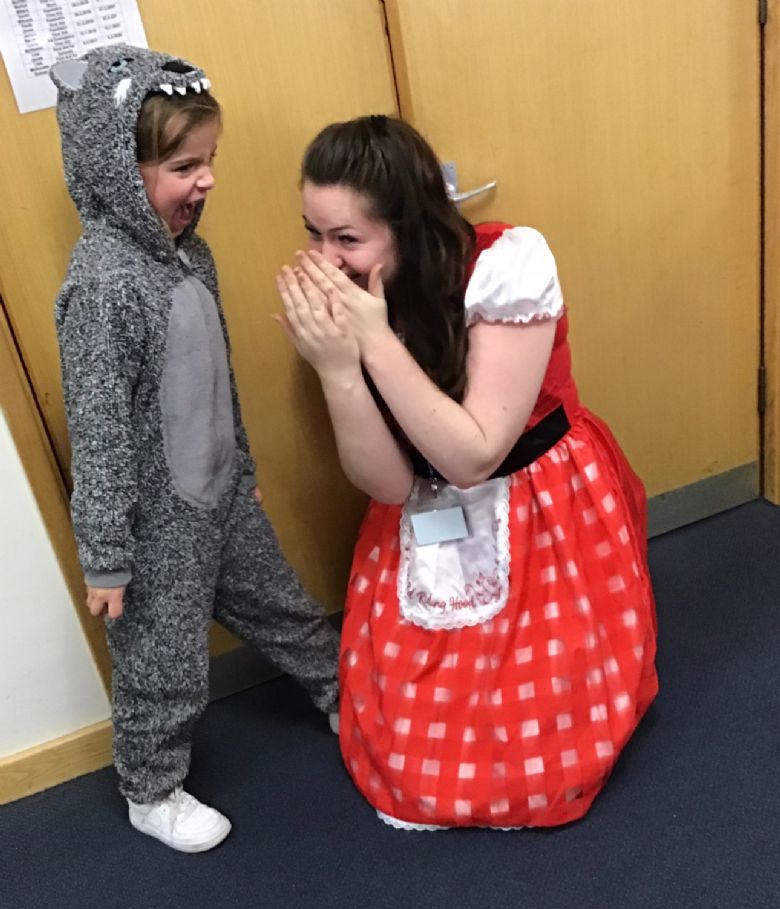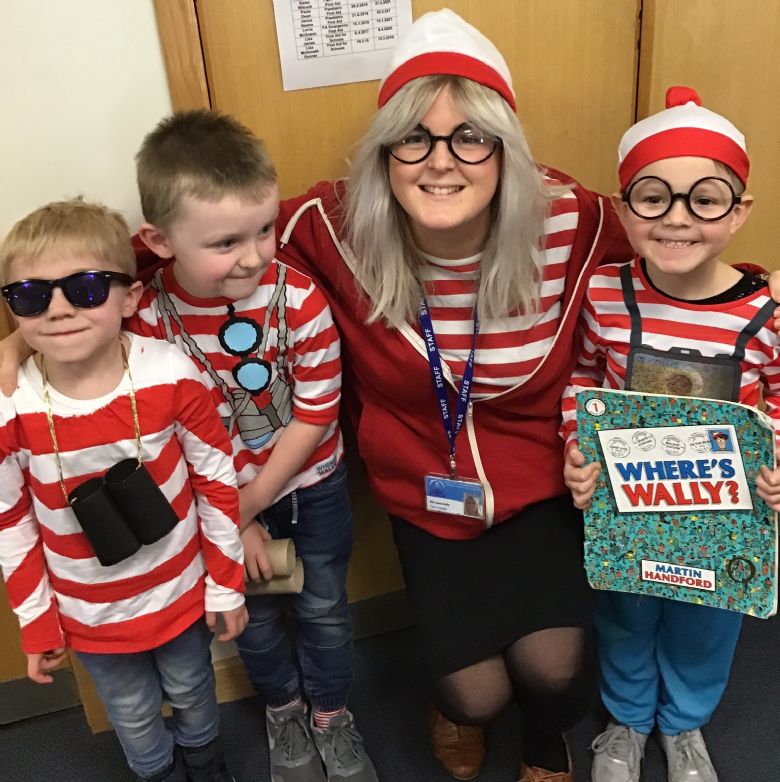 We're going on a lion hunt...
This term in Year 1, we are going on a lion hunt.

This week the children have really loved getting in role as lion hunters. One of our key texts this term is 'We're Going on a Lion Hunt' by David Axtell. We began by memorising the story, and adding actions to it. Then we sequenced the story, and added key words. We have also written letters to the main characters in the story, asking for advice about how to catch a lion. We used exciting questions, and important features of letter writing. On Friday we will be creating "wanted" posters for the lion.
If you have any explorer/ hunter outfits at home please could you send them with your child in to school. Wearing the costumes has allowed the children to really engage with their writing. We would also love any props like binoculars or explorer hats.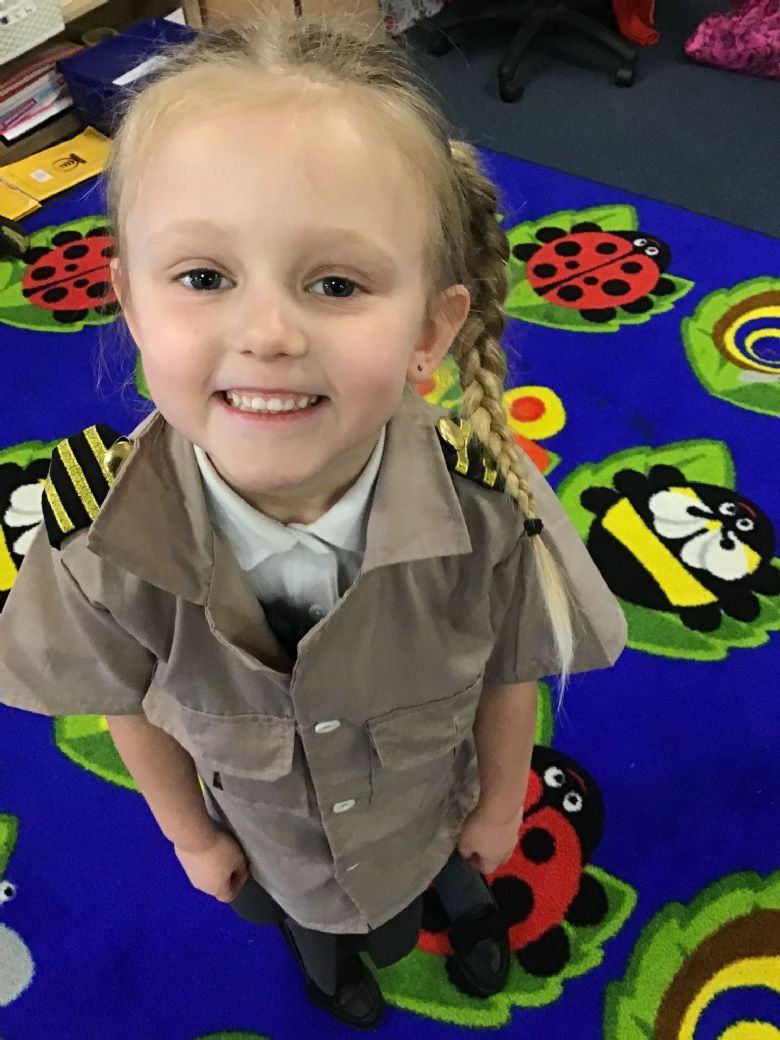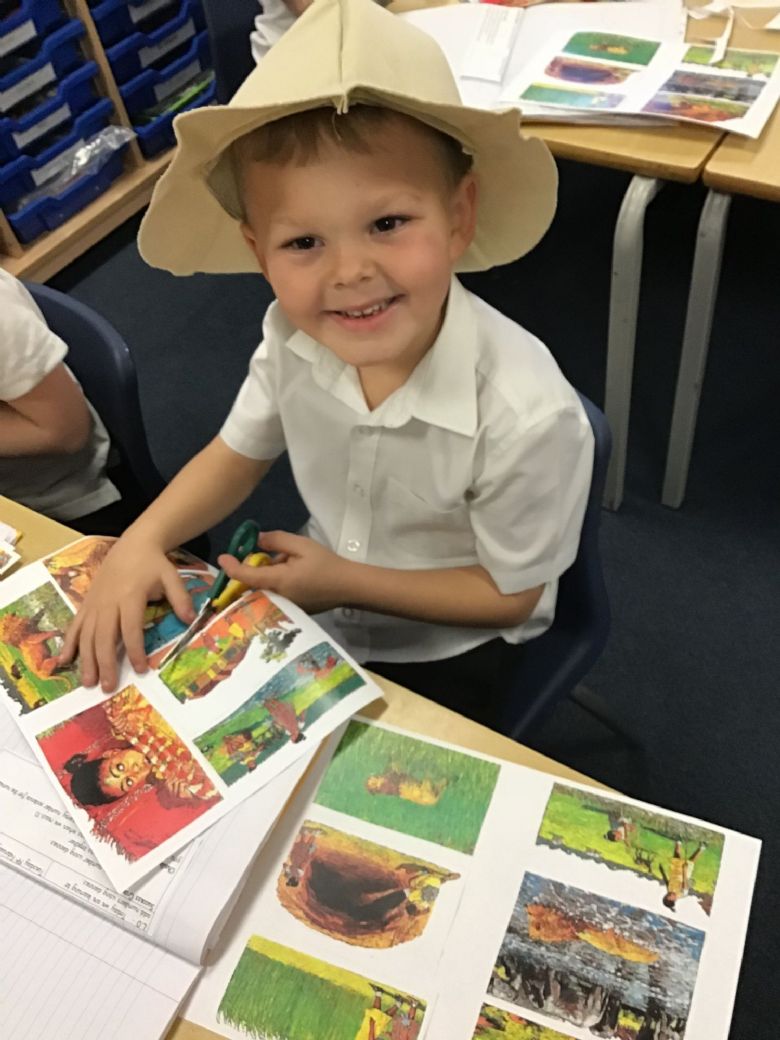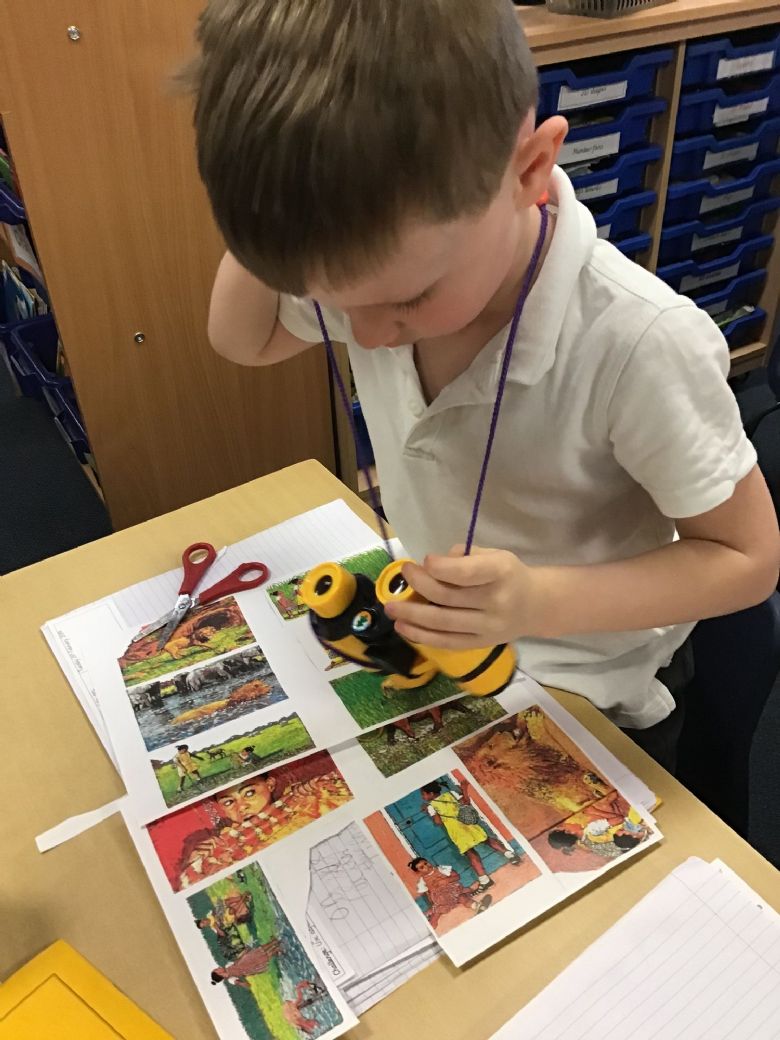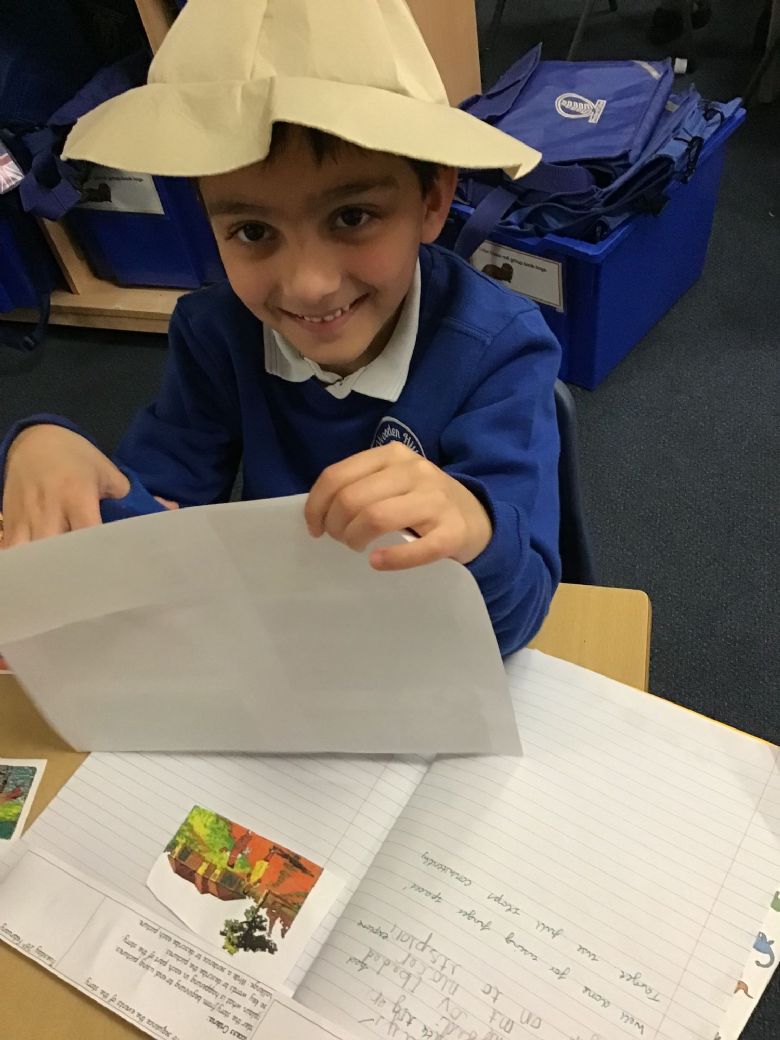 School closed for snow 01/02/2019 - learning opportunities at home
We are sure that there were many very excited Year One children waking up to see the snow this morning! Miss Smart and Mrs Kelly hope you have a lovely day in the snow, and hope the children have a good rest this weekend- the children were very tired after our exciting trip on Wednesday!
We would love to see some pictures of you out enjoying some family time in the snow, and are excited to hear about what you will be doing today.
Here are some ideas of what you could do over this weekend:
English
This week in English we have been looking at poetry. Perhaps you could write your teacher a poem about the snow?
We also wrote recounts this week of our trip, could you write a recount this weekend about what you have enjoyed doing in the snow? Your teachers would love to know what you have been doing!
You could have a think about what you have done this week- it's been very busy! We have also been looking in English at spelling days of the week correctly.
Maths
This week in Maths we have been learning to order groups of numbers, using greater than and less than symbols. Could you and a friend build piles of snowballs, and order them from smallest to largest? Who has the most?
In Year One we are always looking for brilliant number formation. Could you practice writing your numbers in the snow?
As always, we have been practising counting skills, there are many things you could count in the snow. You could count snowballs, children coming down a hill on a sled, or you could even count how many steps you take on a wintery walk you go on!
Phonics
At parents evening, Miss Smart and Mrs Kelly sent home some phonics resources for you to try at home. These are fun activities the children will enjoy doing.
Here are some interactive games the children could play today:
https://learn.readwithphonics.com/school/phonics-games?phase=5
https://www.phonicsbloom.com/uk/game/list/phonics-games-phase-5
http://education.abc.net.au/res/i/L7855/index.html
Topic
As you know, our topic this half term is on dinosaurs. Perhaps you could do some research this weekend and create a dinosaur poster for your teachers? Can you find out any interesting facts to share with the class?
There are also many, many learning opportunities over this weekend- these are just a few ideas! On Monday Miss Smart and Mrs Kelly would love to see some pictures of what you are doing this weekend.
Please bring in anything you have done so that we can see what you have been up to.
On Monday afternoon, we will have a circle time about the weekend, and the children will have an opportunity to share photos, or anything created!
Dinosaurs visit Year One 07/01/19!
On Monday, the Year One children were very shocked to arrive to school and see caution tape plastered all over the windows. When the children came indoors to put their things away, they saw that a big mess had been created in the corner of Year One! Who could have created such a mess?! They noticed that bones had been left, along with large footprints and the area was taped off! Throughout the morning the children wrote about what they thought could have entered the classroom over the Christmas holidays... Miss Smart and Mrs Kelly were trying to work it out too! They thought of some questions they could ask to try and work out what had visited, and wrote description of what the intruder could have looked like. Some of the suggestions included; other children, robbers, or even dinosaurs!

After break, Miss Smart found a video clip that had been left on her Ipad... some CCTV! It showed dinosaurs running riot around our classroom and playground! We were all very excited and the dinosaur crime scene prompted us to do some brilliant writing. Our topic this term is all about dinosaurs. We wonder if we will have any more unwelcome visitors...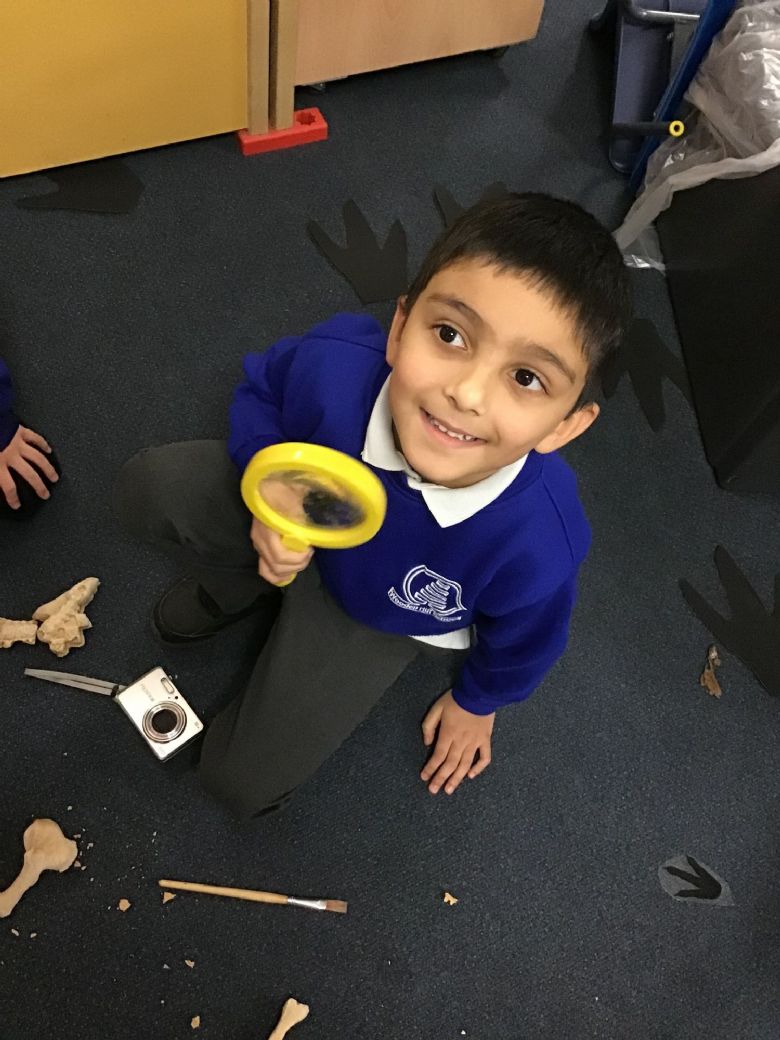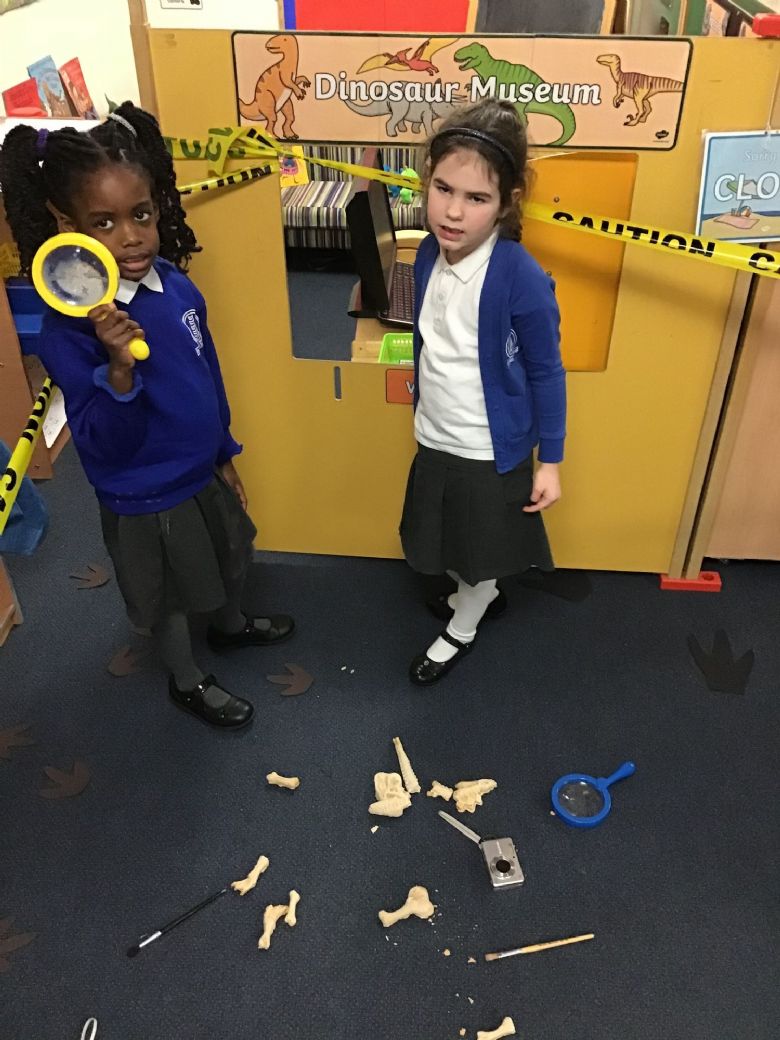 Come Snuggle with a Good Book 21/11/18
On Wednesday, Key Stage One held a day in which the children were invited to 'Come and Snuggle with a Good Book'. The parents were invited in to read stories with us, and ask us lots of questions about the books. We all dressed in our pyjamas (including the teachers!) and brought in torches, teddies, tents, and blankets to snuggle up with. We had a lovely day based on reading for pleasure, where we spent time in different classes with different teachers learning about their favourite stories. We ended the day with hot chocolate, popcorn and a story with our class teacher. Here are some photos showing our fantastic day!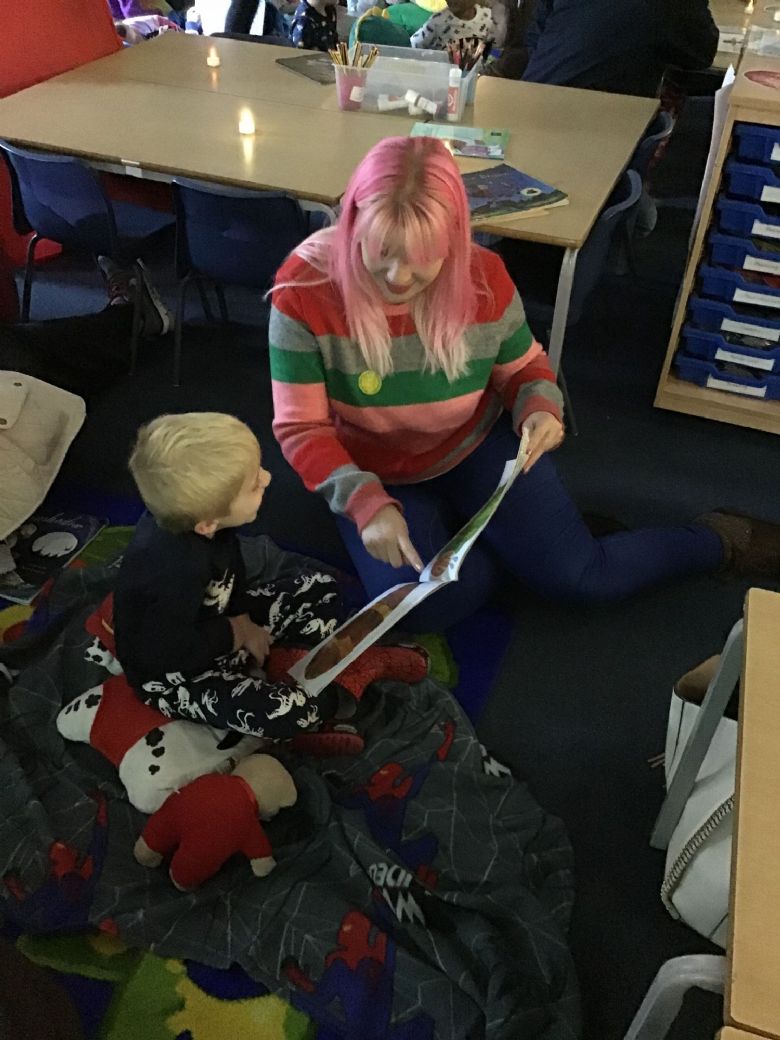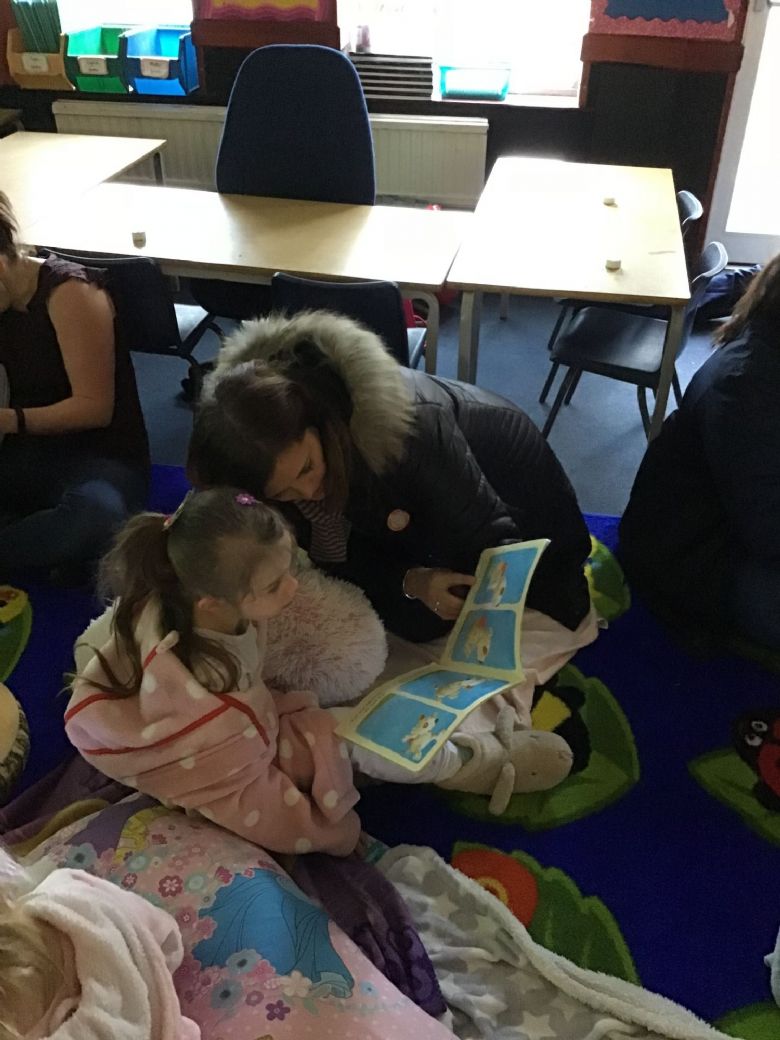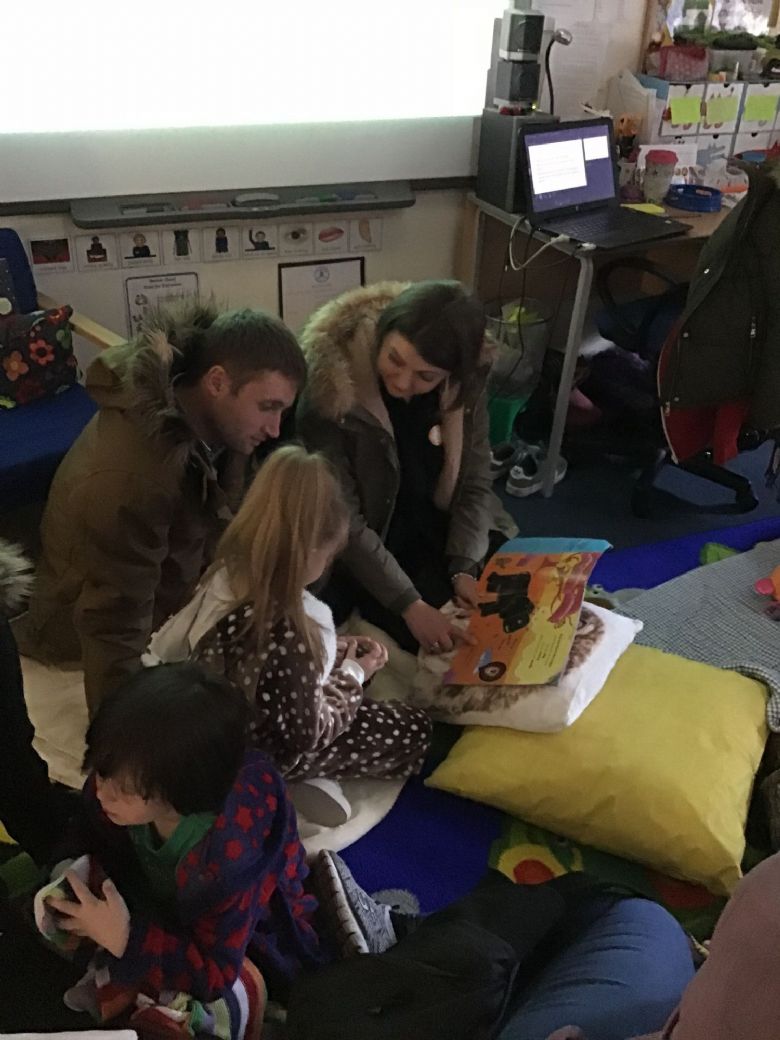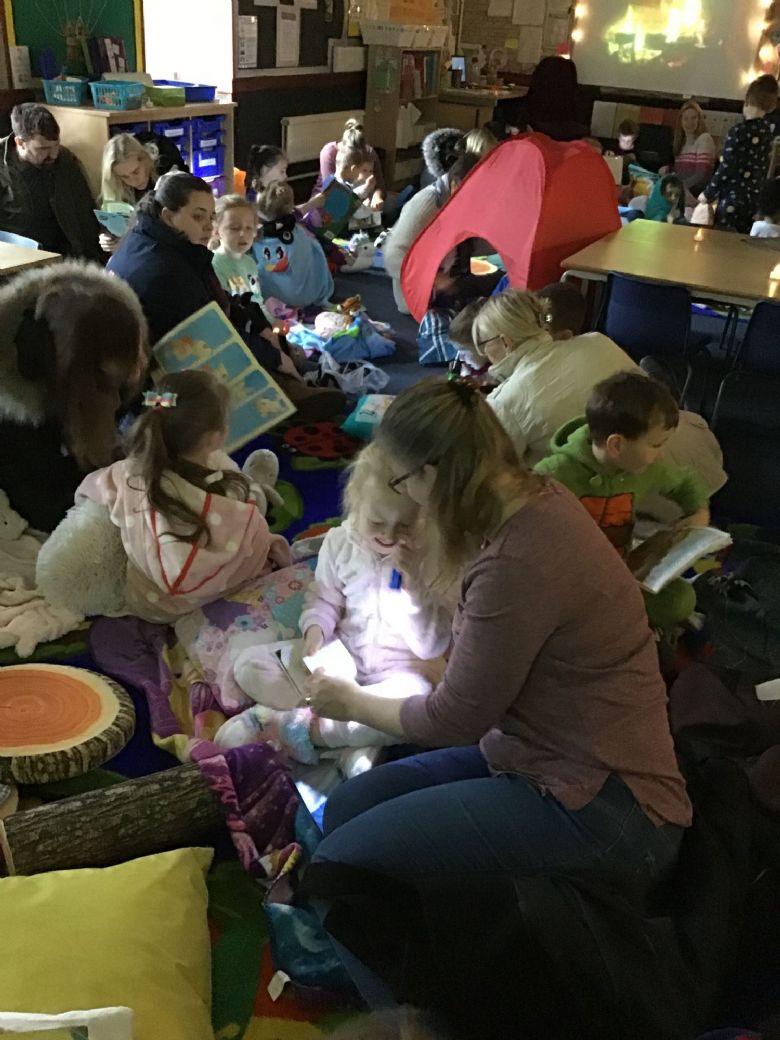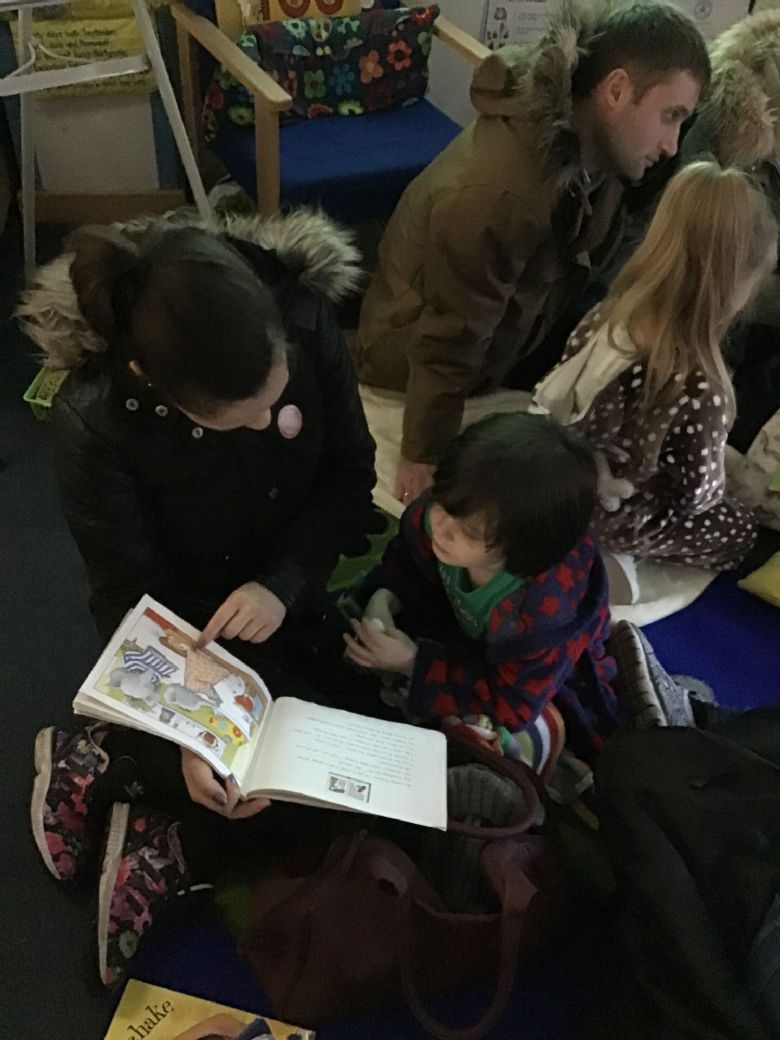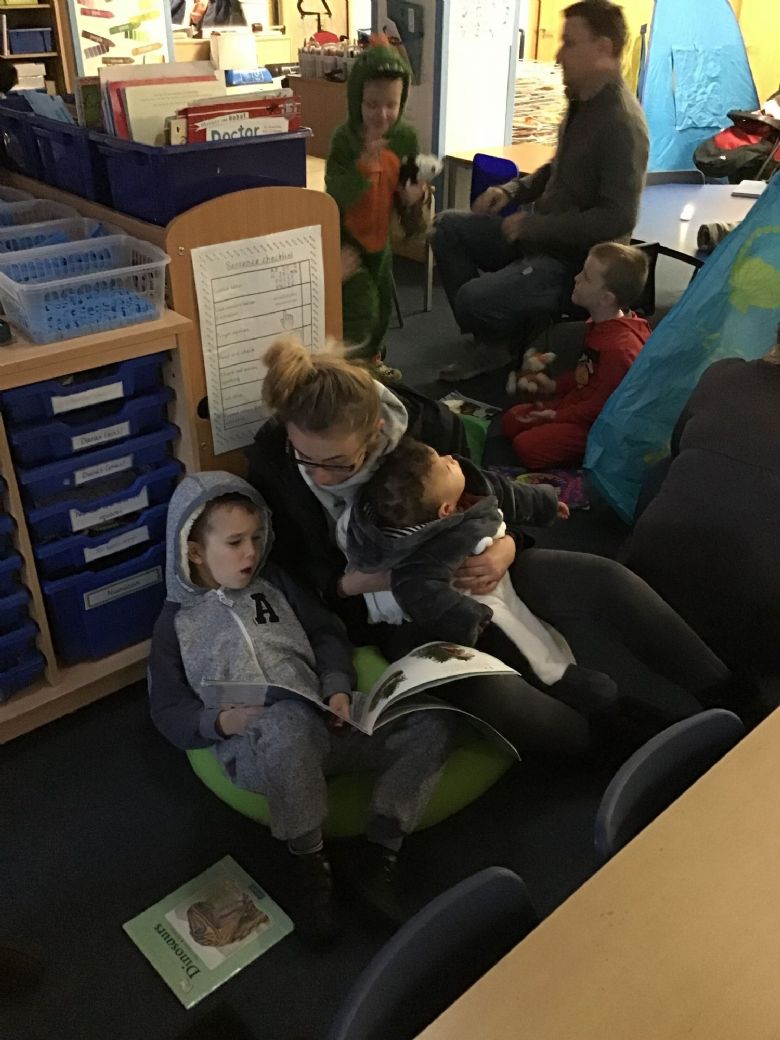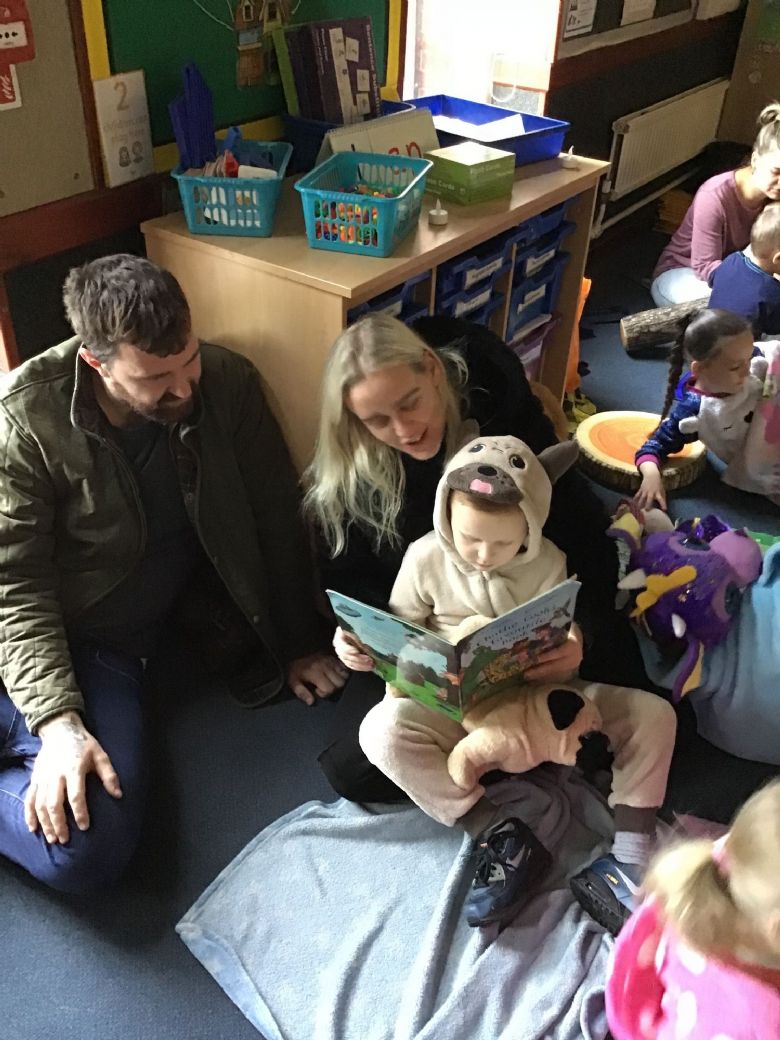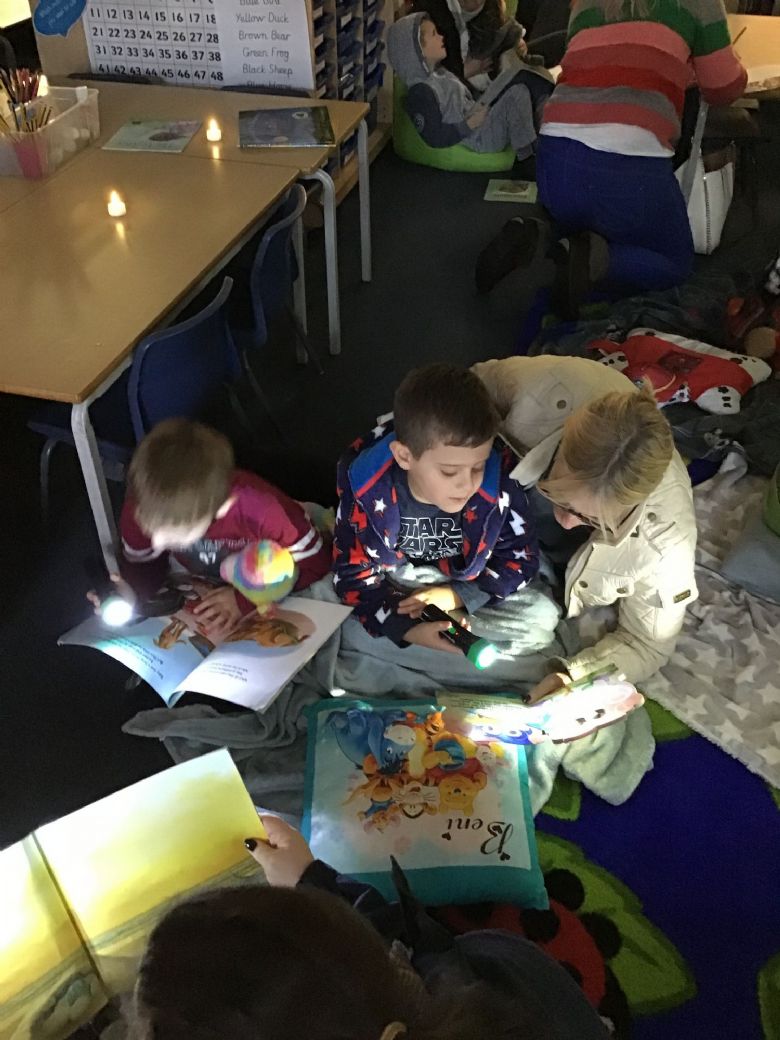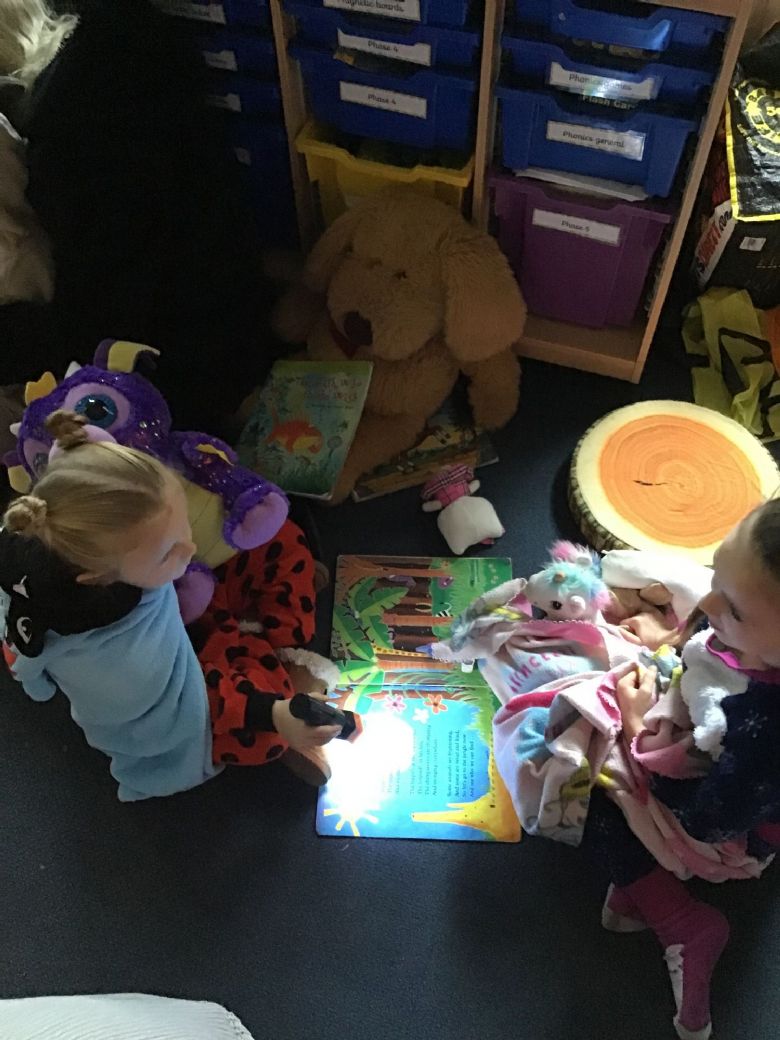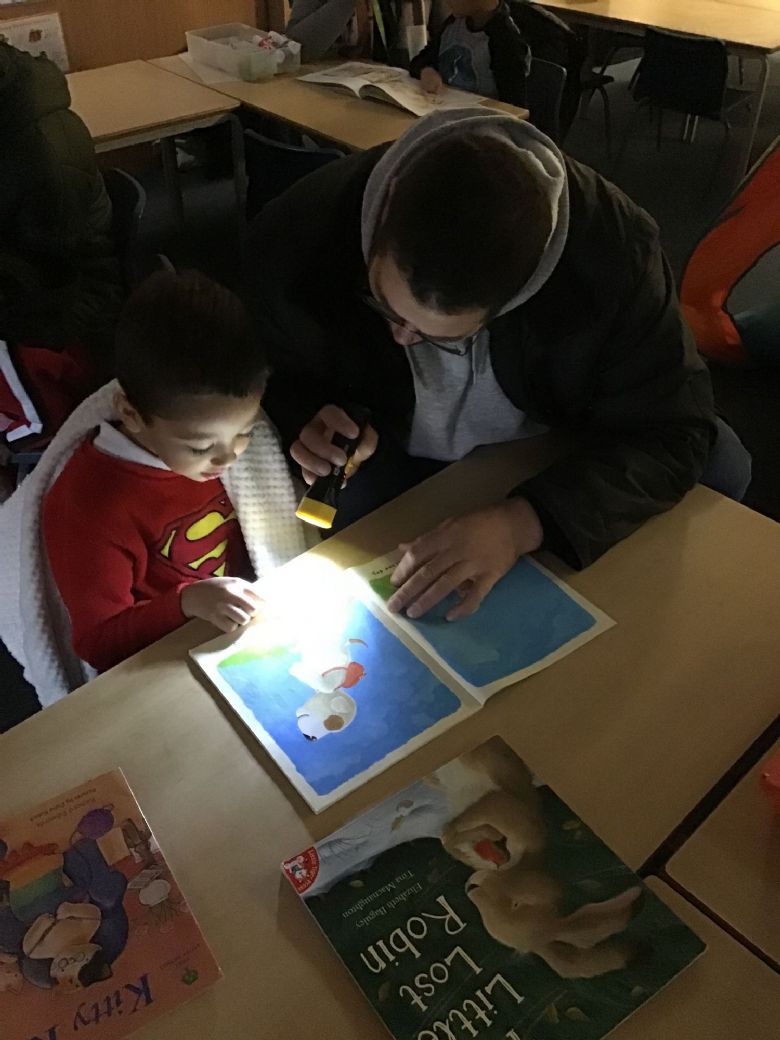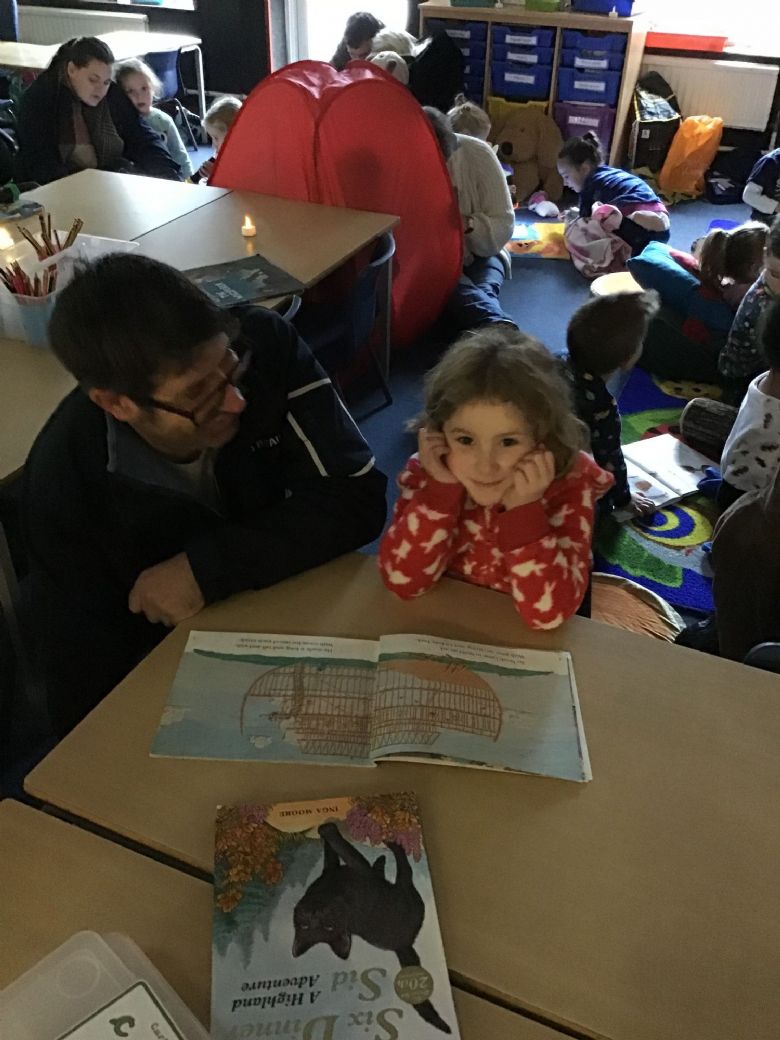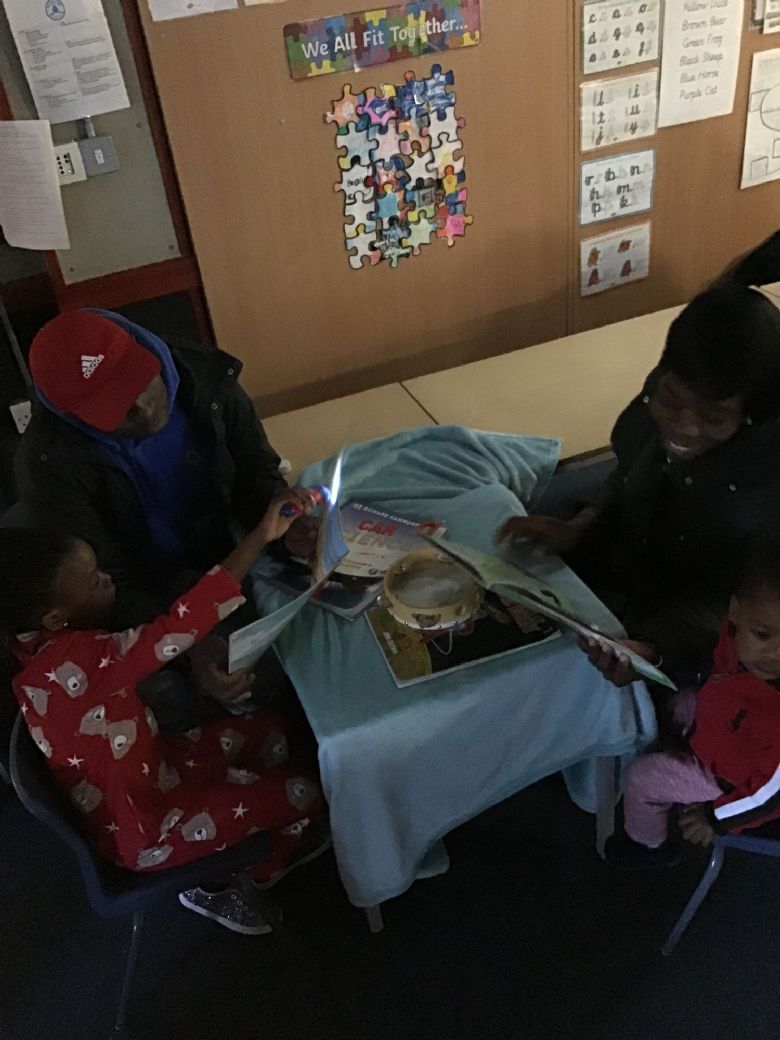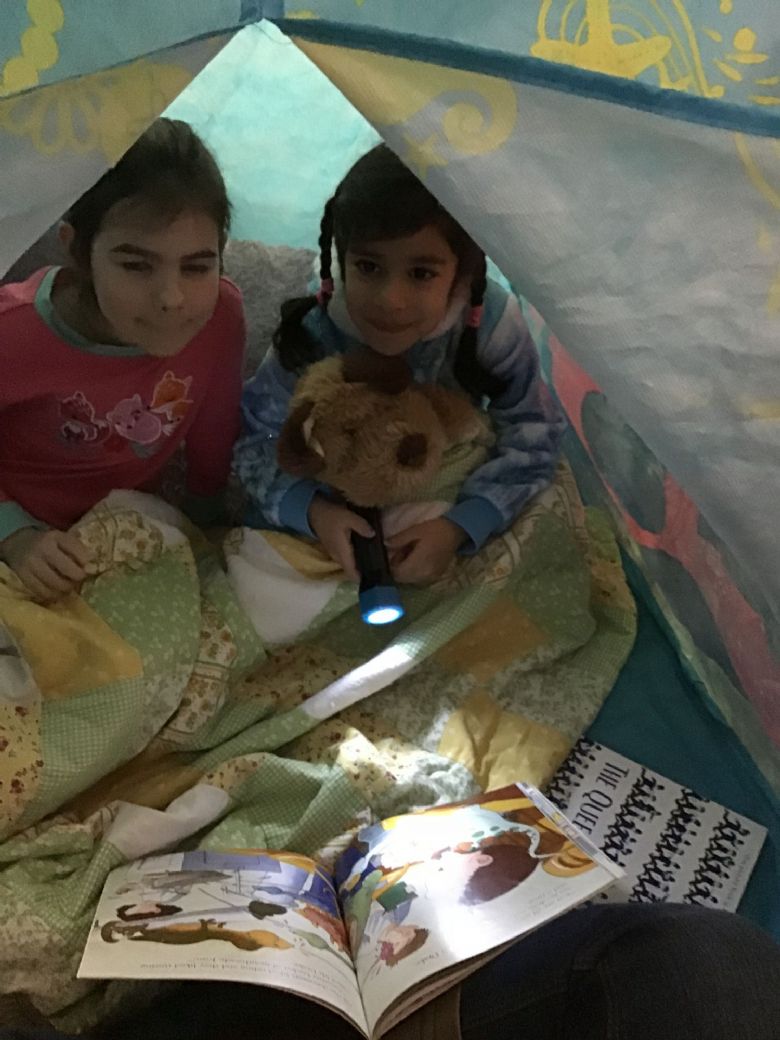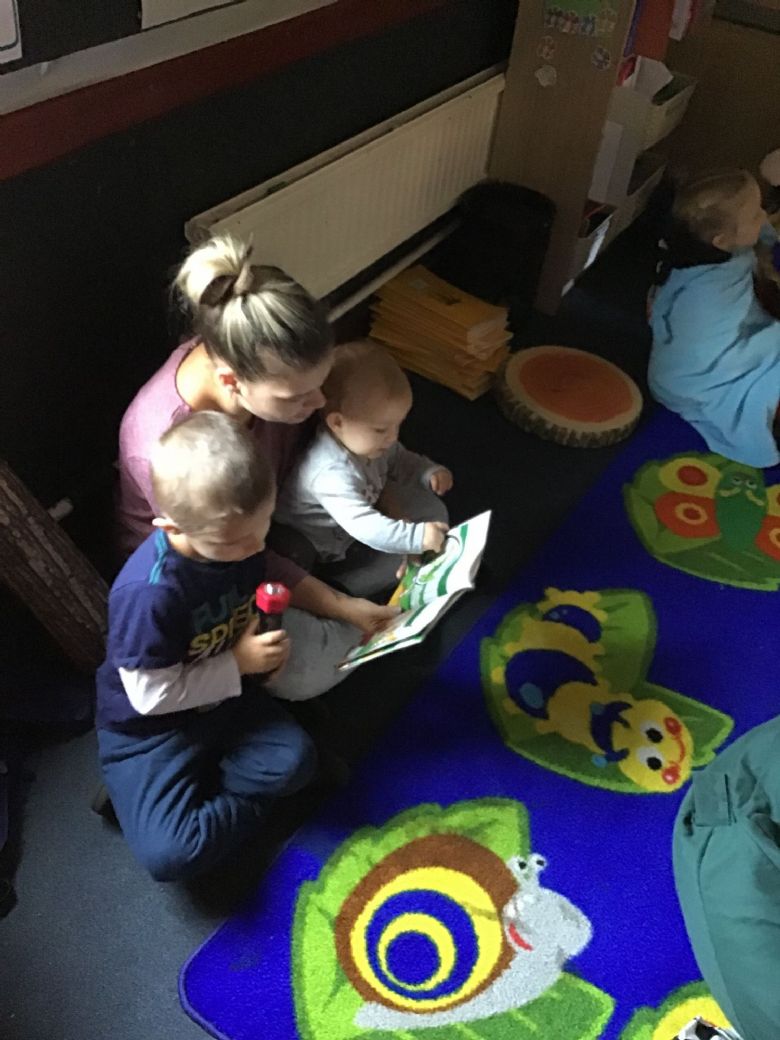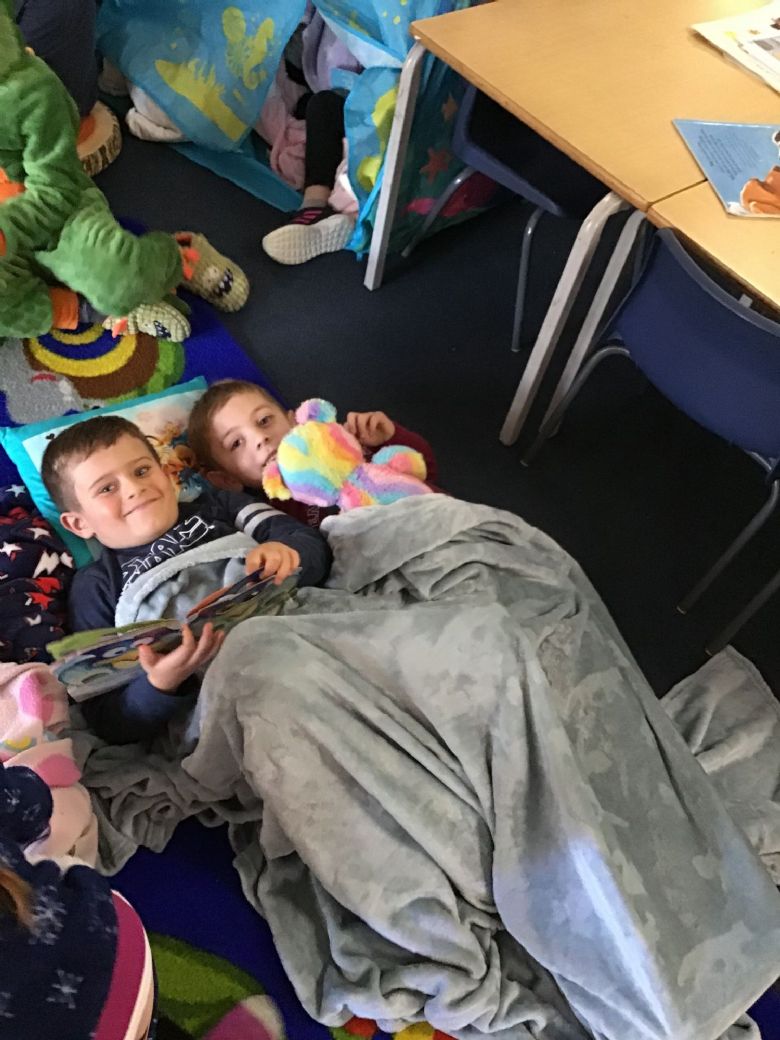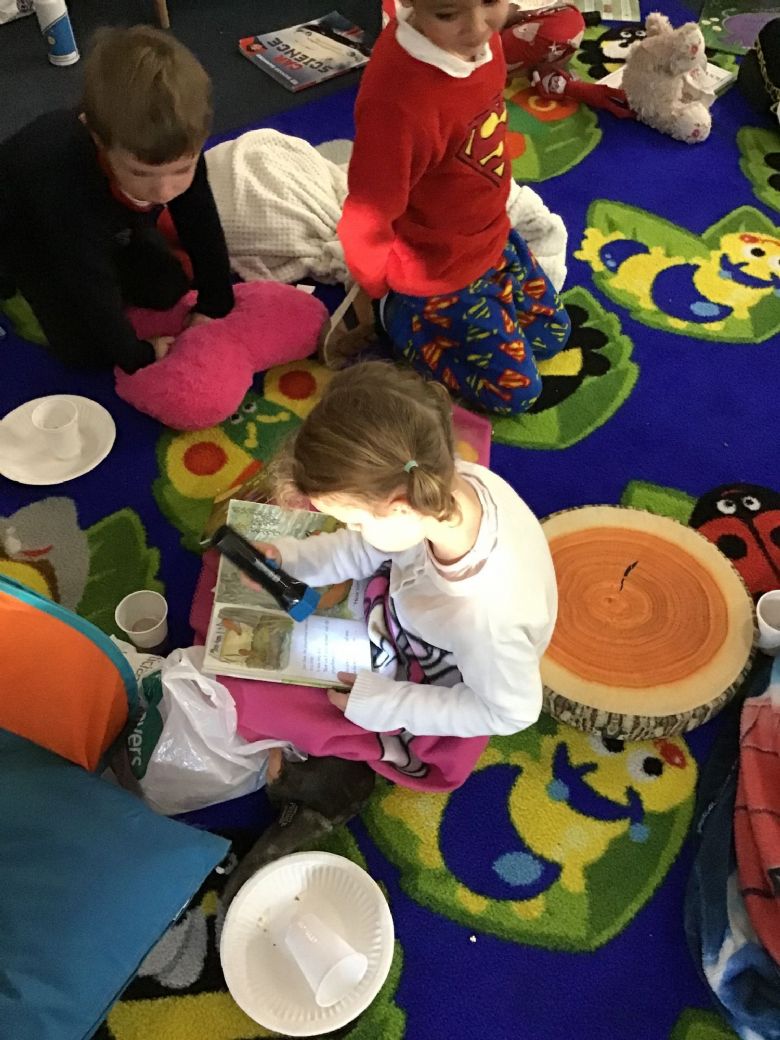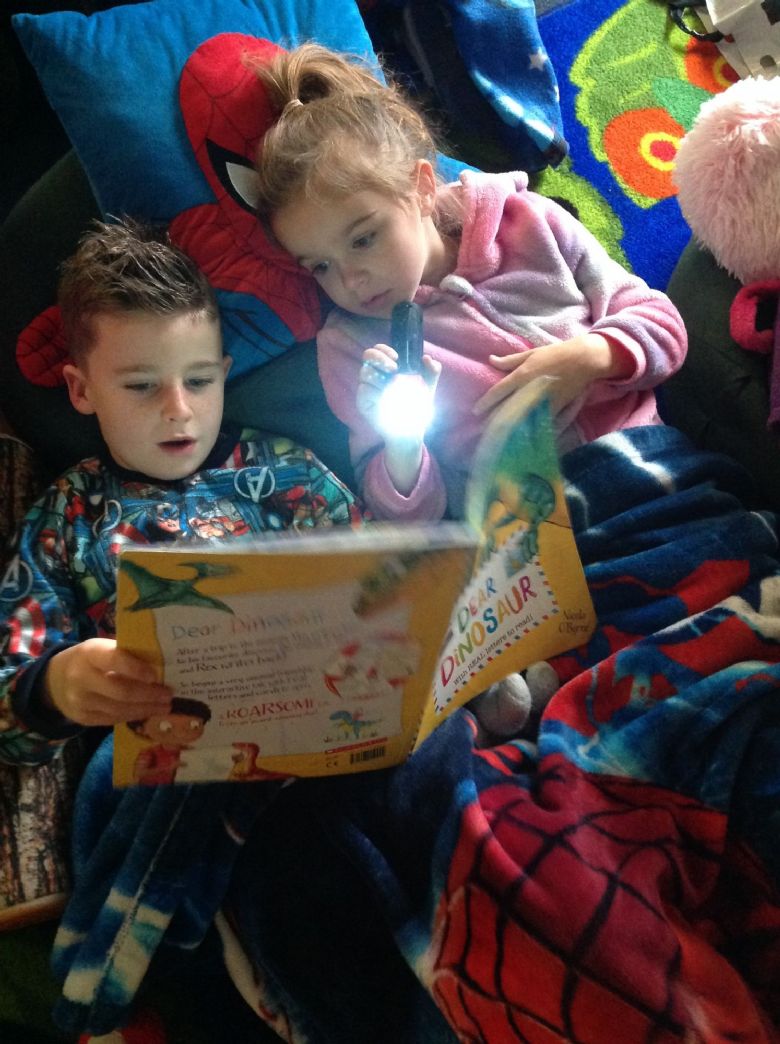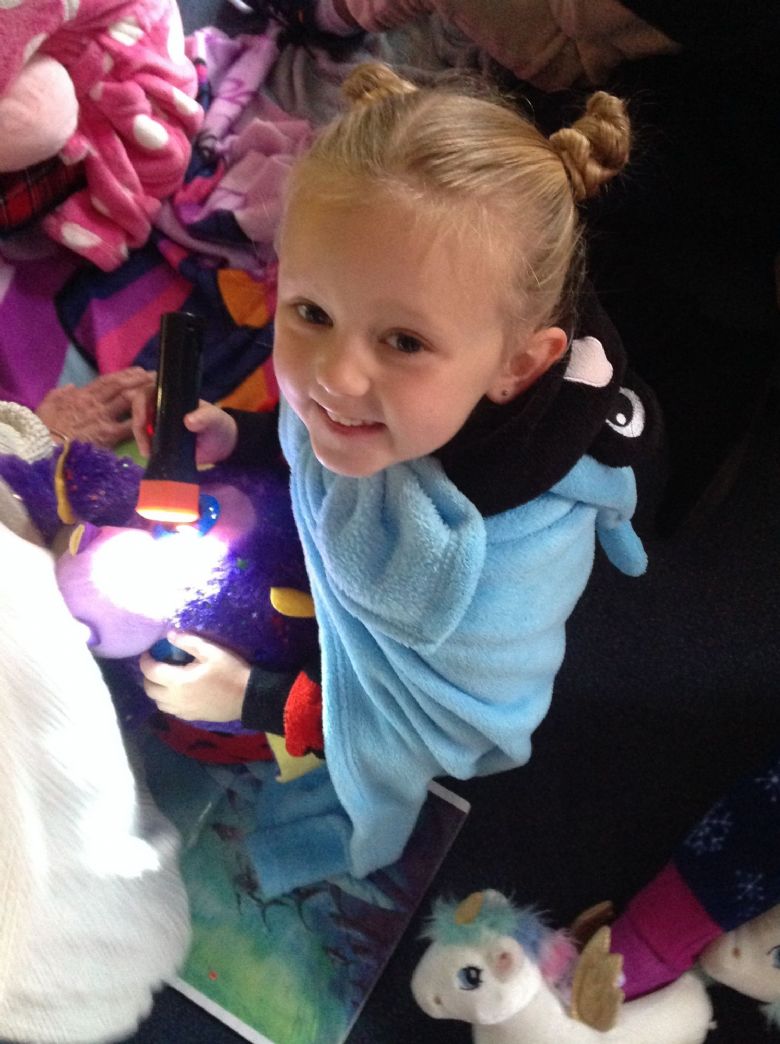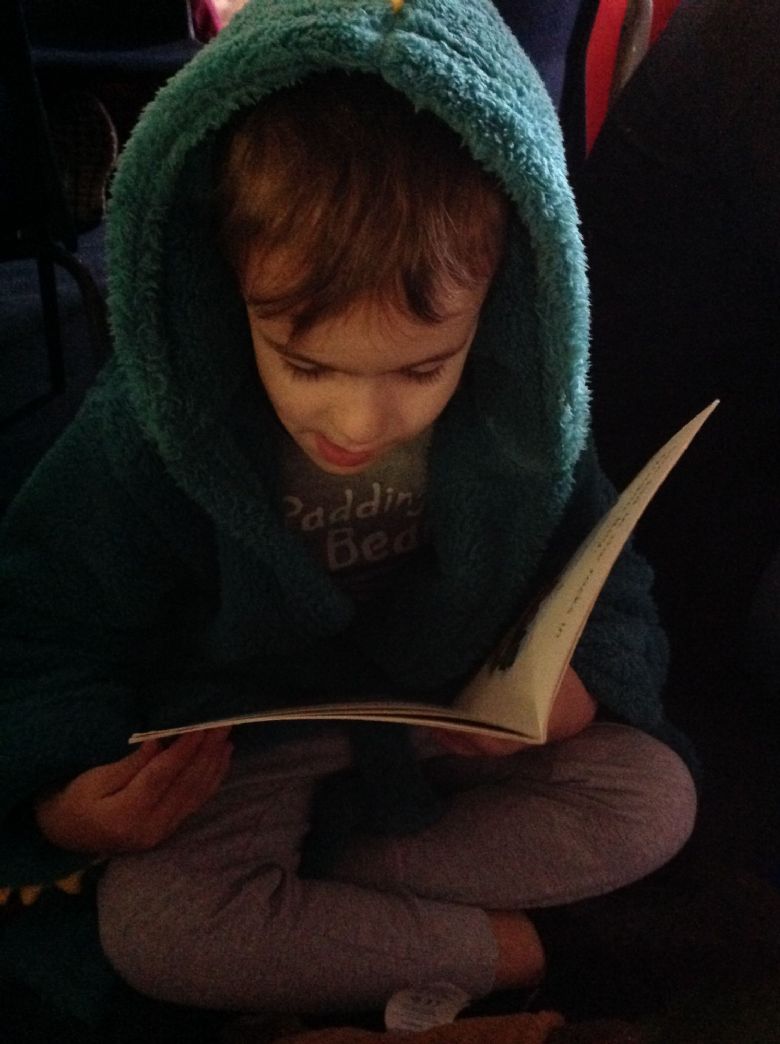 Miss Smart and Mrs Kelly would like to say a huge thank you to the parents who joined us. We are glad you had as lovely a time as we did. Also, thank you for sending your children in with lots of things to snuggle down with- we were all very cosy!
Children in Need 2018 16/11/18
We were delighted to see so many Year One children wearing their spots to school for Children in Need. We thought you might like to see some photos of their spotty outfits!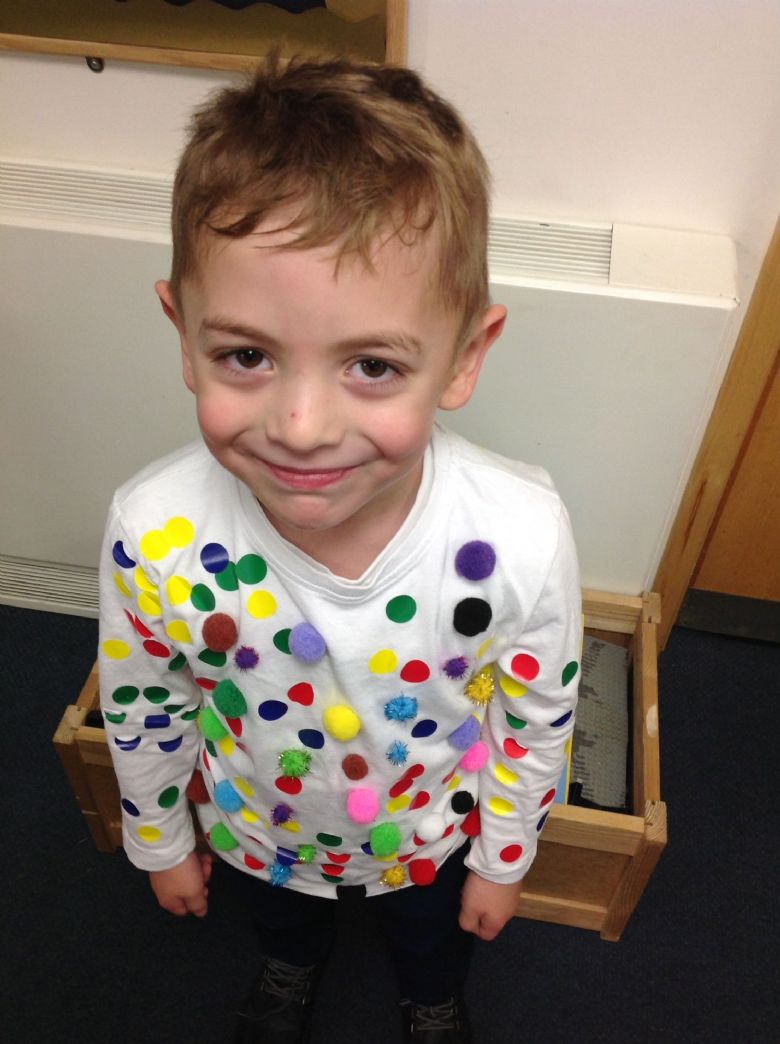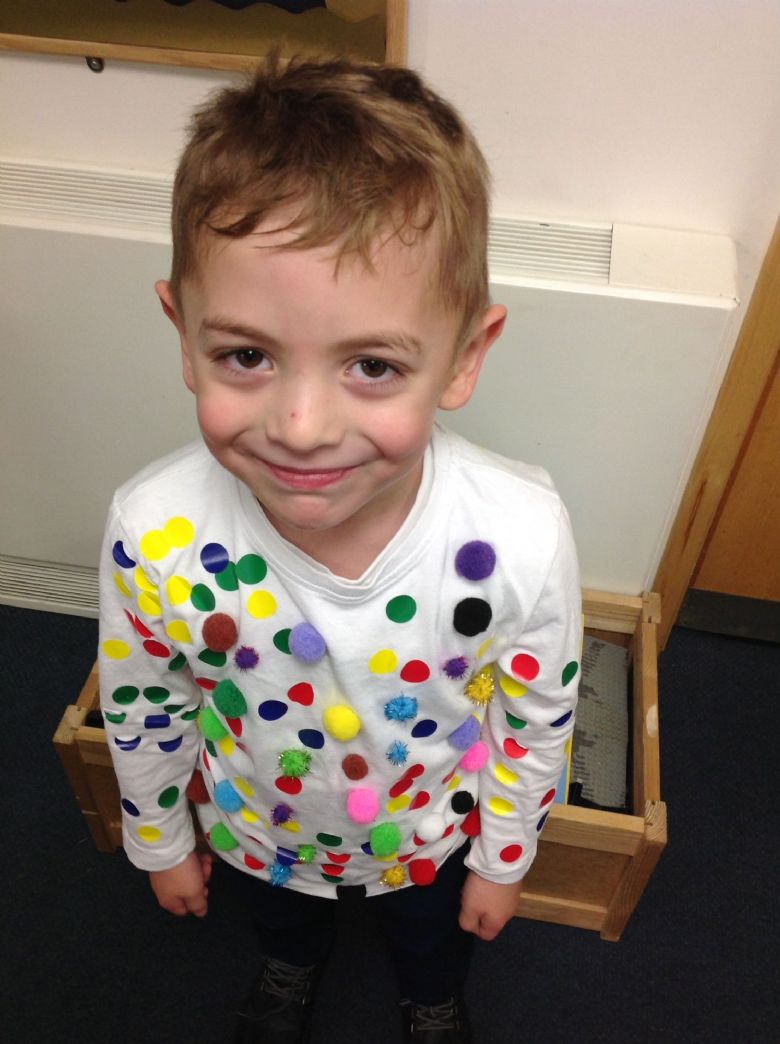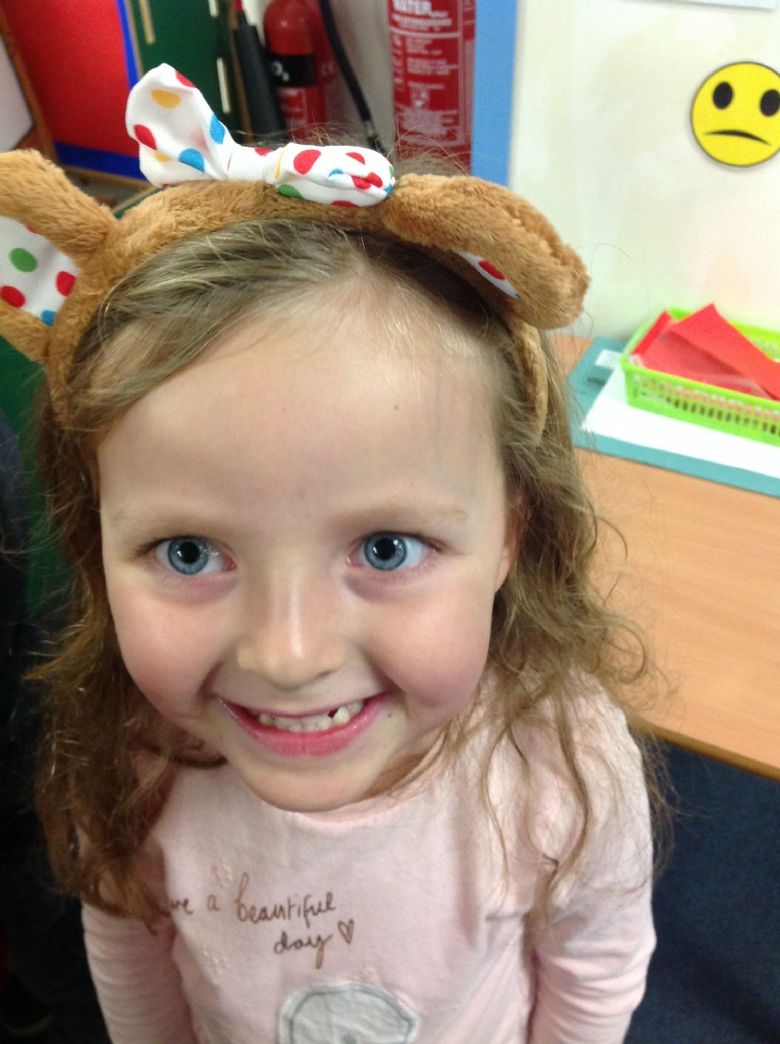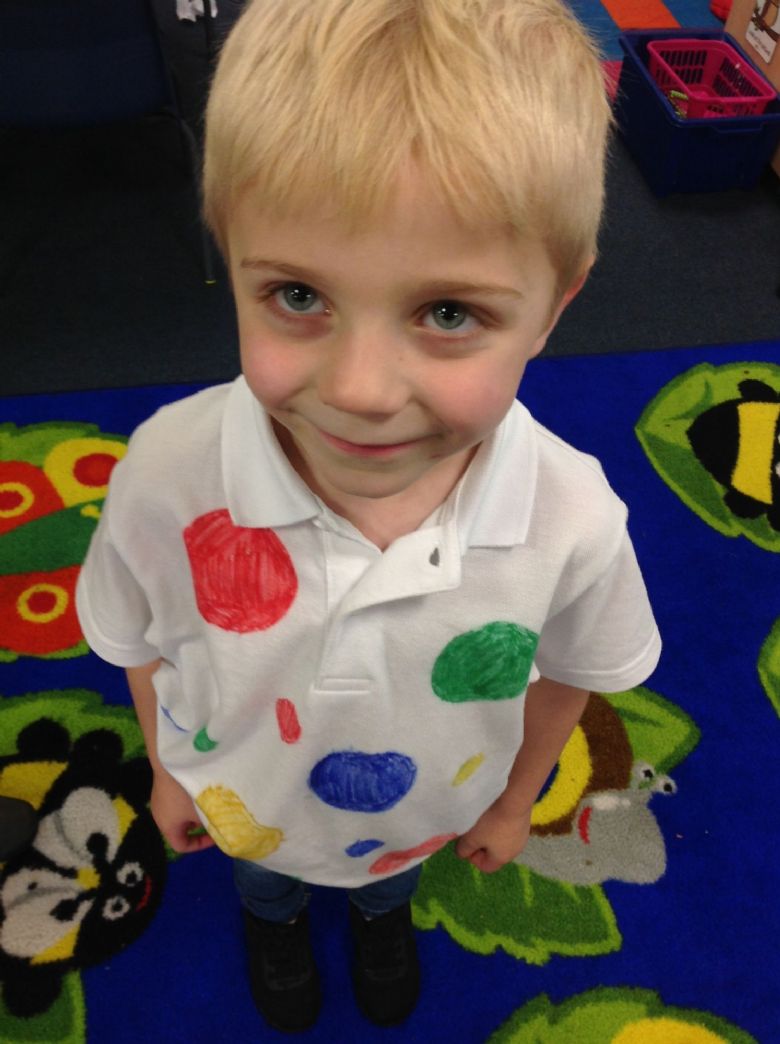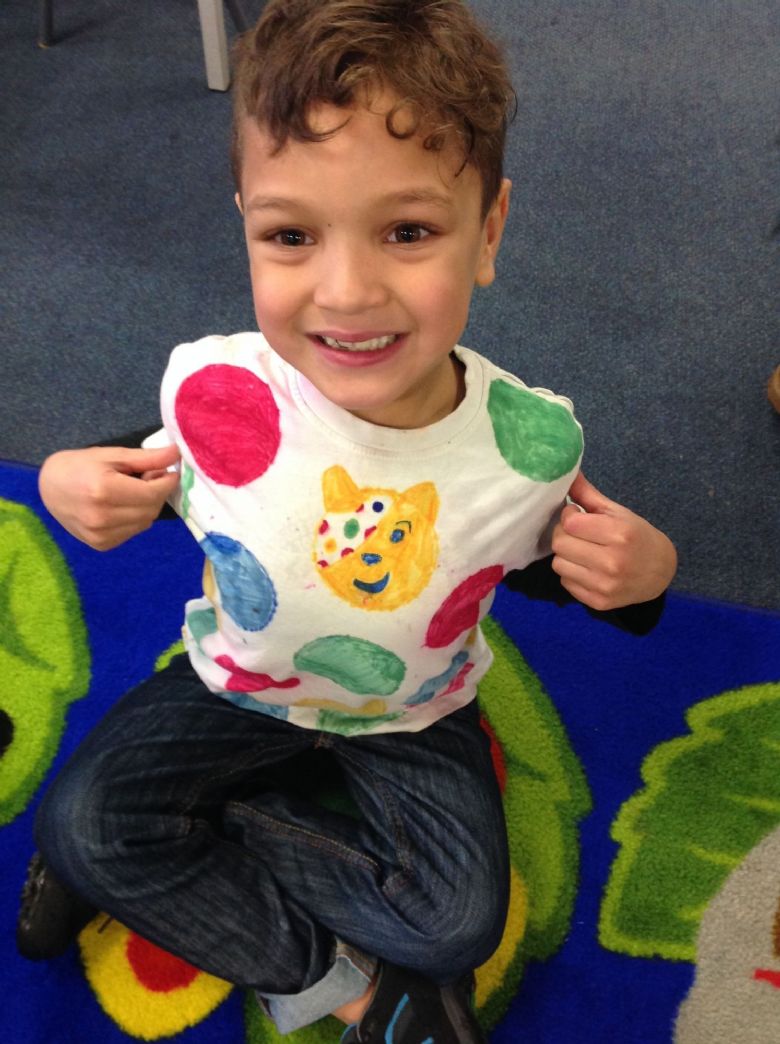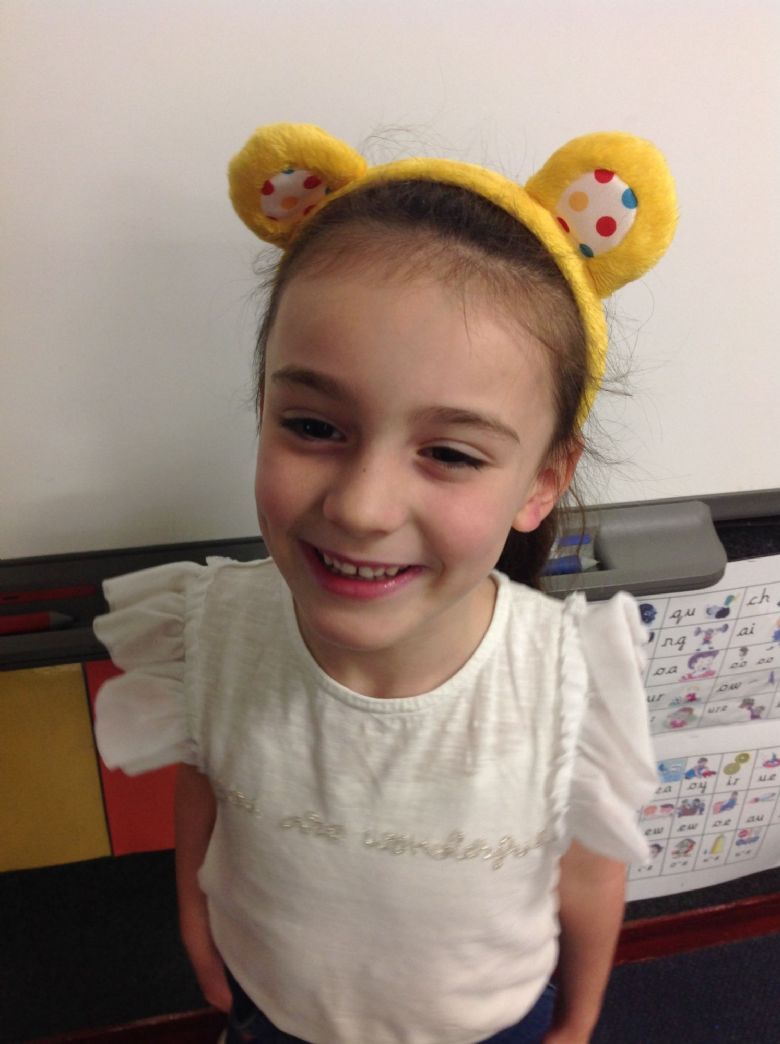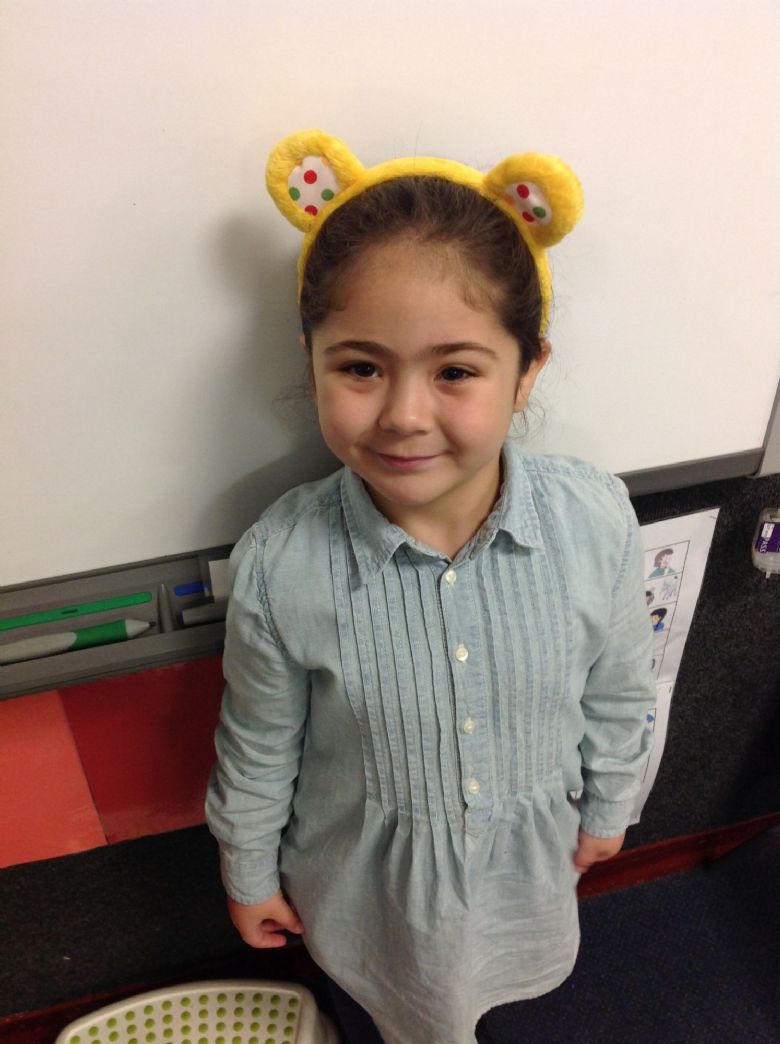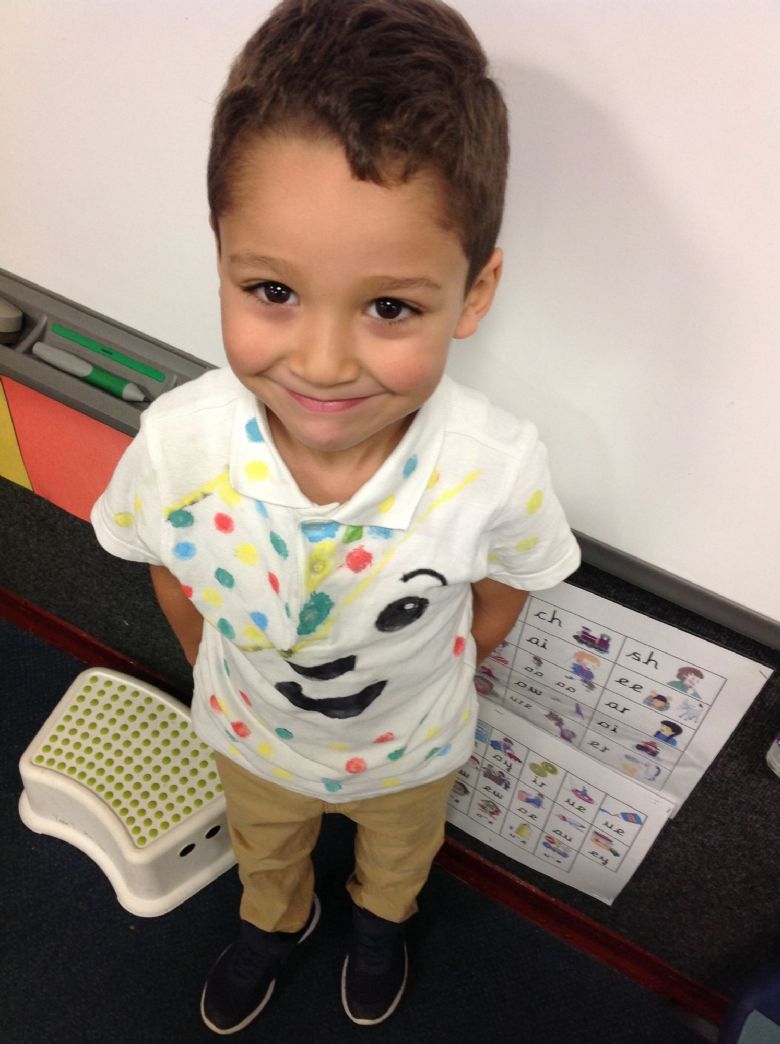 Our art session with Mr Valleley 15/11/18
On Thursday, Year One welcomed Mr Valleley to talk to us about being an artist. We loved hearing from him, and seeing his fantastic paintings. We asked him lots of questions about being an artist. We asked him "What kind of things have you painted?" "Does your daughter paint with you?" and "When did you start painting?". Mr Valleley told us that he didn't really get the chance to paint in school, so we felt very lucky to have the opportunity to do lots of art in school. Mr Vallely took us in groups, and we practiced some colour mixing with him! Thank you for visiting us Mr Valleley!