Nursery News
Autumn Term 1 - Week 7 - 21 October 2022
It has been a very busy half term in Nursery and the children have been having lots of fun! For the first few weeks our topic was 'Ourselves' and the children learnt all about their bodies, focusing on eyes, ears and hands.
Over the past two weeks, the children have learnt all about dinosaurs. They have had lots of fun playing with the dinosaurs in gloop and natural resources, comparing dinosaurs and creating lots of dinosaur themed art work. One afternoon, all of our dinosaur toys even went missing and we discovered some strange footprints in our Nursery playground. The children had lots of ideas about where they could have come from!
The children are now settled in to their key groups and we are really impressed with the way that they are all following Nursery routines. We have been talking lots about using 'kind hands' and are really proud of the way the children are sharing and taking turns with each other. The children have also been working on their fine motor skills through cutting and playing with playdough and their gross motor skills through activities such as climbing and dancing games.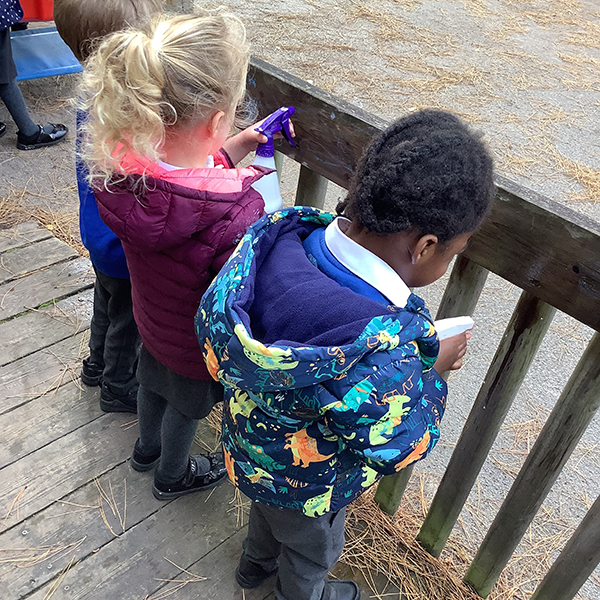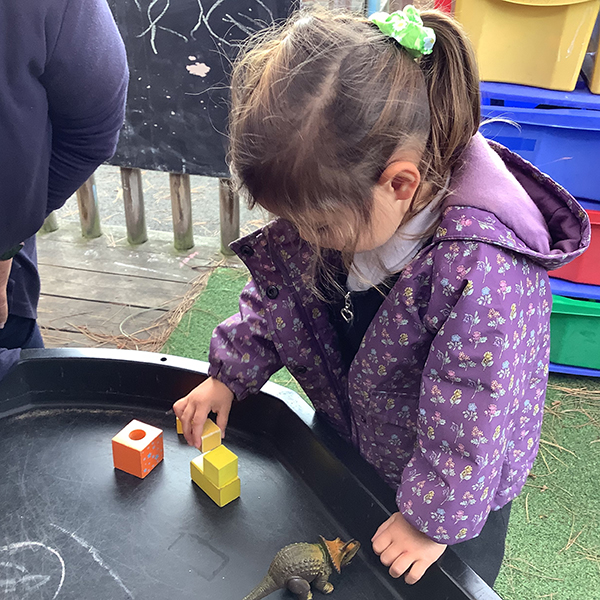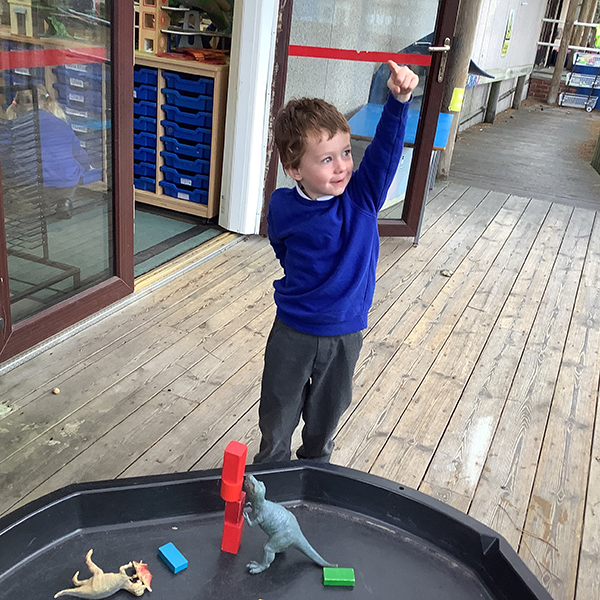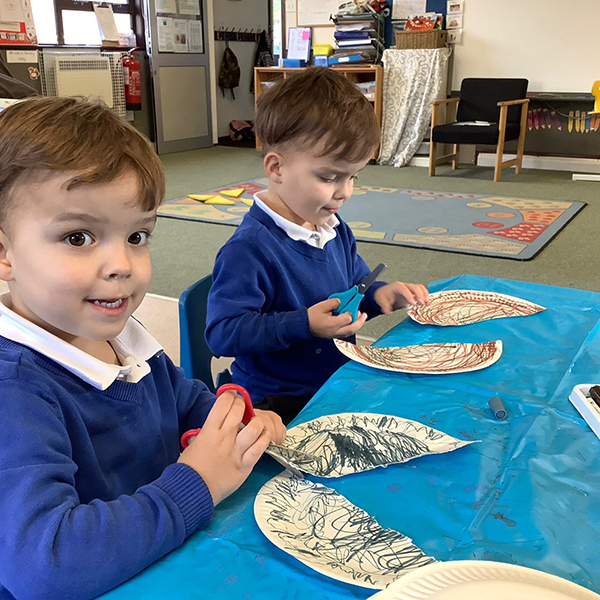 Autumn Term - Week 4 - 28 September 2022
We are so proud of the way that the children have settled into Nursery. It is amazing to see how well everyone has joined in with the routines, after a very short time. It has been wonderful to see all of the older children being so kind and welcoming to our new children.
We have been talking about ourselves and learning about the senses. It was lovely to share the family photographs that the children brought in to Nursery. We have displayed them in the classroom and everyone enjoys looking at them and talking about who is in our families.
The children have already been enjoying a wide range of activities, including painting, playing games, collage and exploring all of the toys and activities that are available in Nursery.