English and Maths
Understanding Non-Fiction Texts!
We have been looking at non-fiction texts this week to help us write our own fact-file of information about Victorian Toys. So far, we have been finding out what features we need to make a successful fact-file, as well as understanding the differences between fiction and non-fiction texts.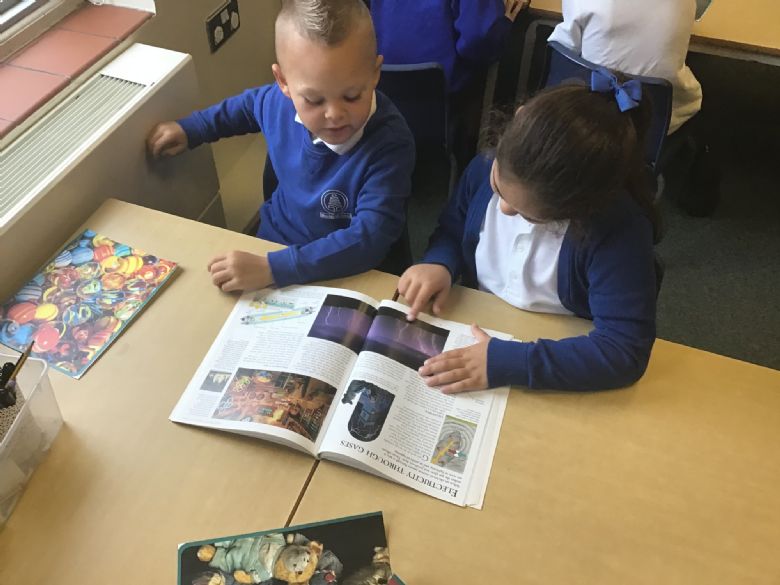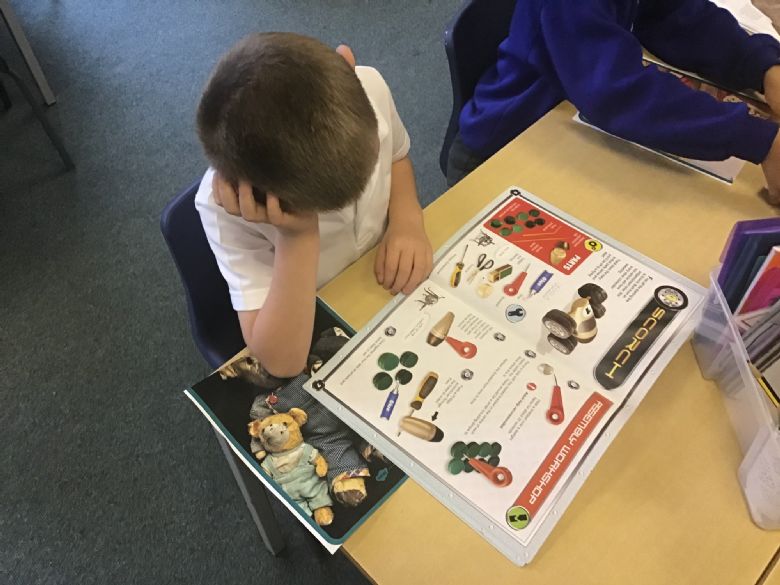 Counting in Threes!
This week, Year 2 will begin to practise counting in our threes using a range of techniques such as adding three to the number in our head as well as counting two numbers silently in our heads and saying the third number aloud. Please help your child practise counting in threes at home, along with their twos, fives and tens.
Retelling a Story!
Today, the children in Year 2 have been developing their retelling skills. Over the last week and a half, we have been reading 'Toys in Space' by Mini Grey and using techniques like echo reading (adult reads then the children copy) to learn the story. During our lesson today, the class were in small groups and sequenced the key events from our story. Afterwards, they retold the story in their own words to the class. It was very successful and the children loved having their own take on what had happened in the story!
Times Table Rockstars!
This week, we have introduced the children to Times Table Rockstars, and they are absolutely loving it!
Times Table Rockstars is an app for a computer or a device, which allows the children to practice their times tables. This app is used throughout the school, and children are encouraged to compete against each other to earn 'coins' for practising their times tables. The app also allows the teachers to look at how the children are performing, and can identify any times tables the children need more practice on.
So far in Year Two, the children have been practising counting in 2s, 5s and 10s. We have been encouraging them to use their fingers to count if they are unsure of an answer- this has been modelled to them in class.
The children have had some time in class to get used to the app, and are all excited to get practising at home! We can't wait to see how the children are getting on.
Please note, there is no way for us to remove division from their games at the moment. We have discussed this with the children, and they know that it is something we will cover more later on in Year Two. It is something we have touched on in Year One, but if your child is struggling to complete division questions please remind them not to worry, they are just for practise.
Here are some photos of the children loving using Times Table Rockstars in the classroom. Who will be the class who gains the most points? Can Year Two get more coins than the other year groups? We are excited to find out...
See the attachment below to see what we are learning in English and maths this half term.