Beech Team News
Happy Easter Break!
We hope you all enjoy a well deserved break, with plenty of sleep (and maybe some chocolate treats!) When we come back from Easter, we will be continuing to teach fractions and decimals, and then being telling the time to the nearest minute. We would appreciate it if, over the Easter Break, you could support your child's learning by promoting telling the time on an analogue clock to the nearest minute (e.g. thirteen minutes past ten, twenty one minutes to four.)
Thank you for your support!
Beech Team's Egyptian Day
On Monday 1st April, all of Beech team were invited into school as Egyptians. We dressed up and completed numerous Egyptian based activities such as; making the eye of horus, making a sarcophagus and learning to write our names in Egyptian! We had a very exciting day, full of hands on and cross-curricular learning!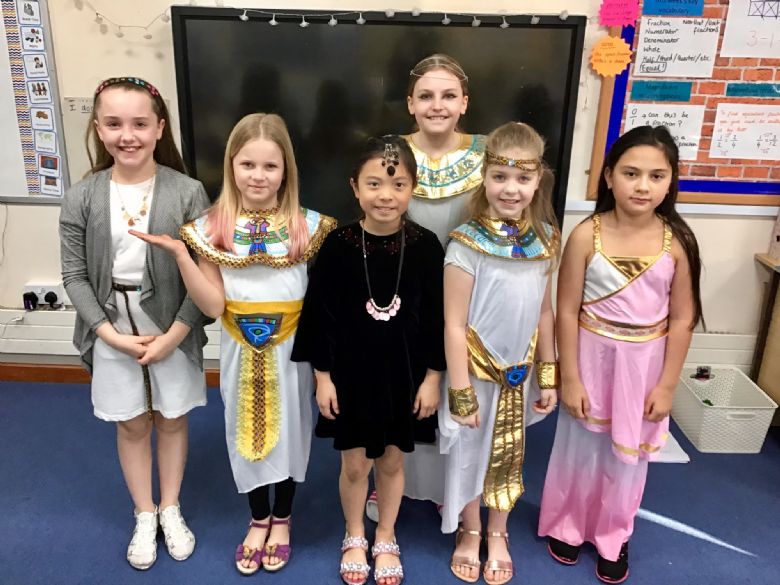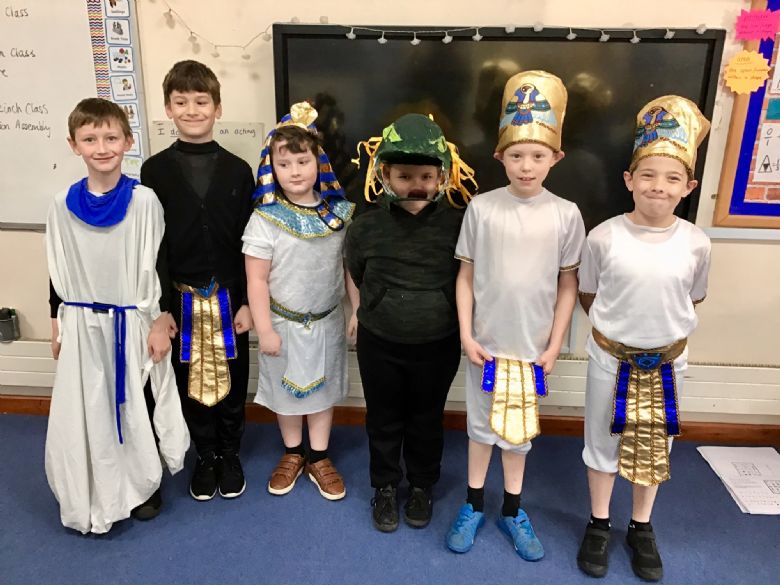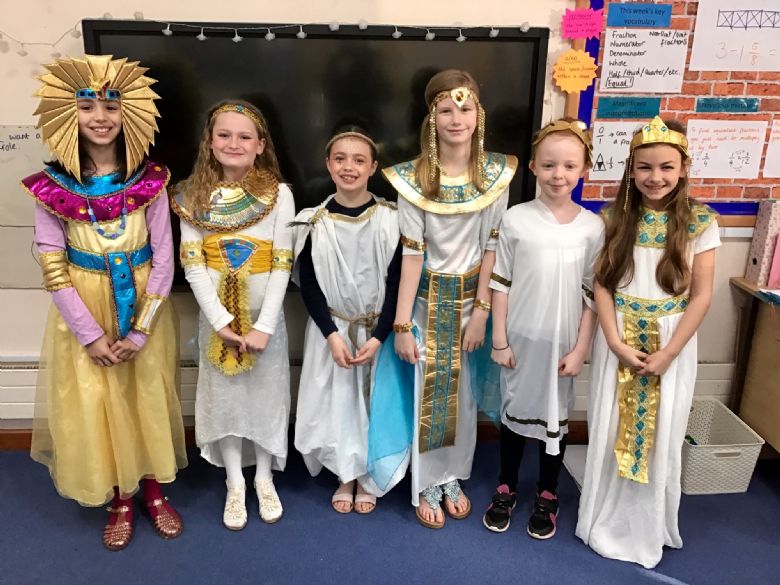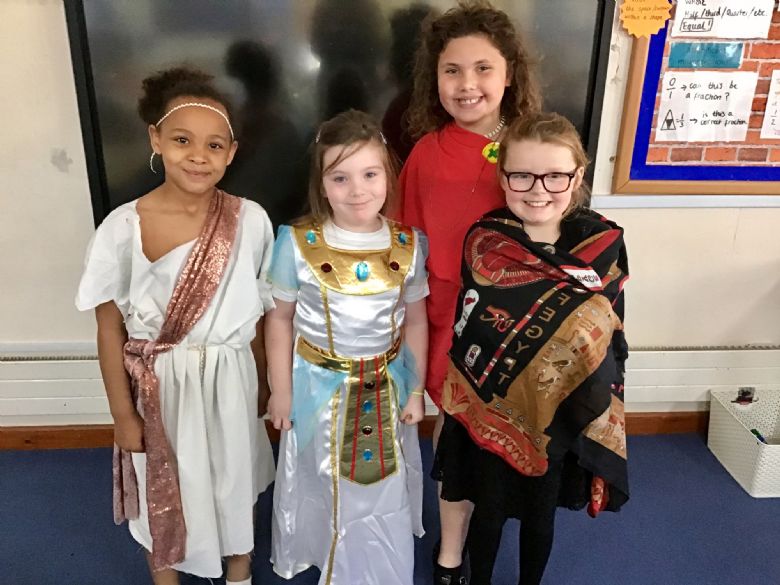 Year 4 Look at Healthy Eating!
On Thursday 21st March, the Year 4s were lucky enough to have chefs from Penny Hill Park come in to teach us about the importance of a healthy, balanced diet and how taste works! Next term, they will be visiting us again to teach us much more about this.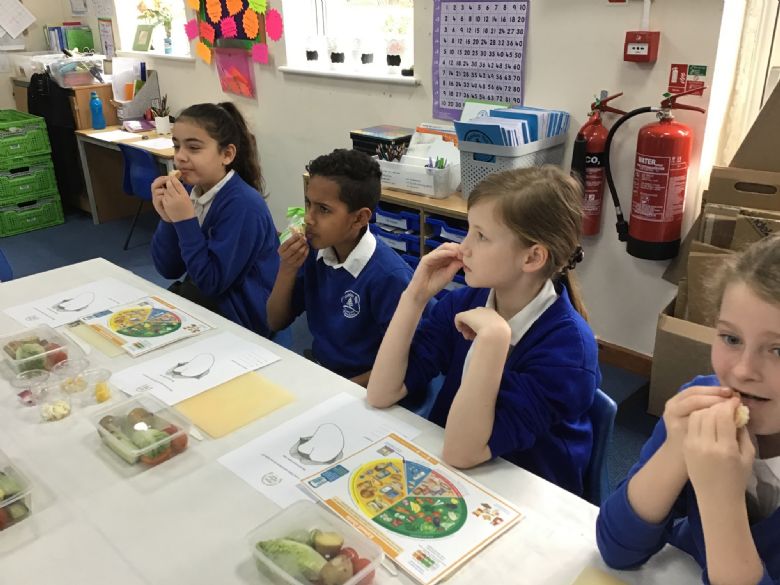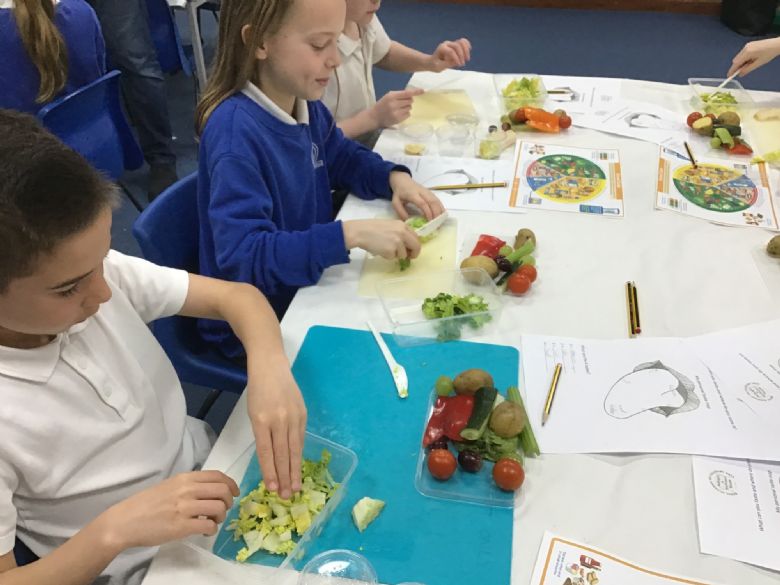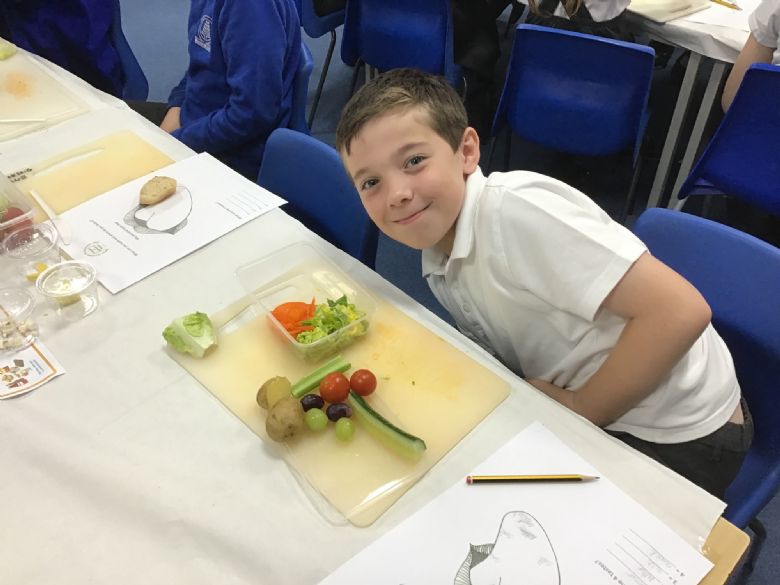 Beech Team go to the Look Out!
As part of our Sound Topic, we went to the Look Out to explore their fun and engaging Sound and Light show. We also had plenty of opportunities for lots of fun with some hands on science learning!