Summer Term - Week 5 - 22 May 2020
For reading this week, Year 6 were looking at a spooky story called Trappers Hill.
For the first activity, they had to find literary devices and techniques which they liked and thought added to the drama and tension of the story, thinking about the impact the chosen words or structures had on the reader. These were some of the ideas the children came up with:



Having analysed the text and thought about how the tension was built and using these to build a picture in their minds, the children were then able to answer a range of questions. These are some of the questions they were thinking about and the answers they came up with.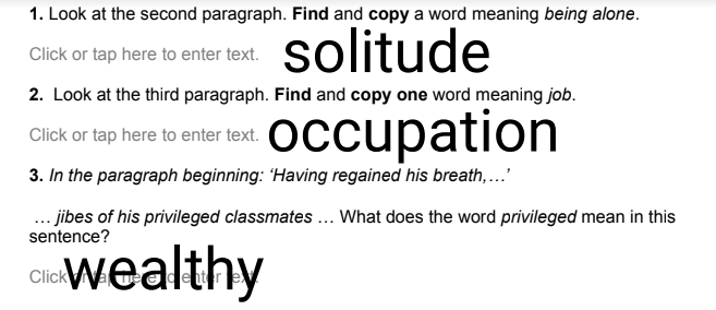 For the final session, they were asked to illustrate, in some way, their own response to the story. This could be presented as a poem, a picture, some kind of mind map or annotations. It was lovely to see such a wide range of responses.