Summer Term - Week 2 - 27 April 2020
During this past week, the children were set the writing task of thinking about what could be behind a magical door.
They began by thinking about what they are missing during these uncertain times. Then, looking at Kit Wright's poem 'The Magic Box', they thought about things that they would put inside of a magic box: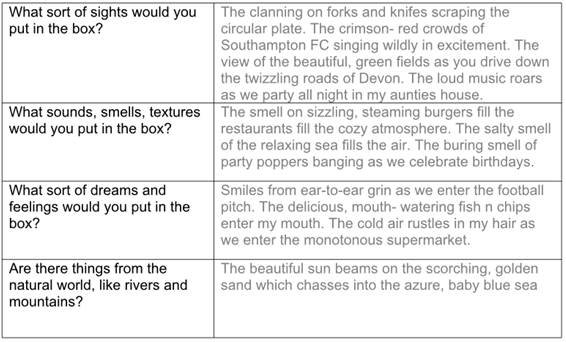 Now that they had read 'The Magic Box', it was time to think about creating their own, linked to a 'Magical Door'. The children had to use the repeated opener: I opened the magical door and saw…. Once finished, they then had a go at re-drafting their poem by adding more detail to each section: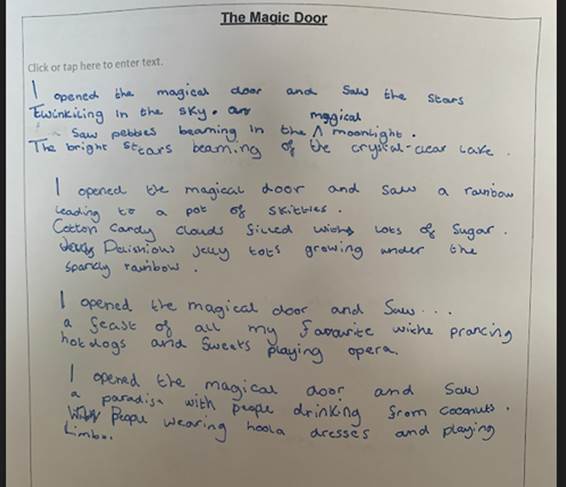 In session 3, the children were able to design a door for themselves and in session 4, they had a look at what an idiom is and how they are used:
Finally, in the last session of the week, they read a poem called 'The Door' by Miroslav Holub and answered some questions about it.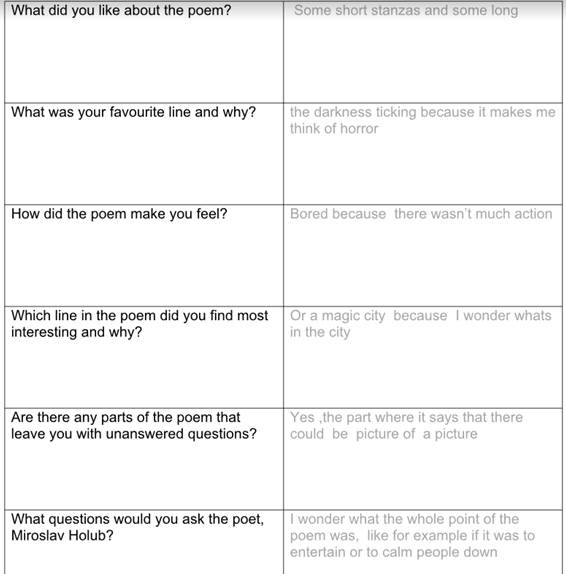 We were incredibly proud of the work the children produced this week, not just in writing but in maths, reading and science as well. We thoroughly enjoyed reading through their poems and reading their responses to the questions asked.
Well done, Year 6 😊