World Book Day 2020
On Thursday 5th March 2020, children at Wooden Hill School took part in the national World Book Day.
This year, we based our learning for the day on a book called 'Flotsam' by David Weisner. This book is a picture book about a boy who goes to the beach to find flotsam (anything floating that has been washed ashore). On this particular day, we finds an underwater camera which we takes to be developed in order to reveal the images on it.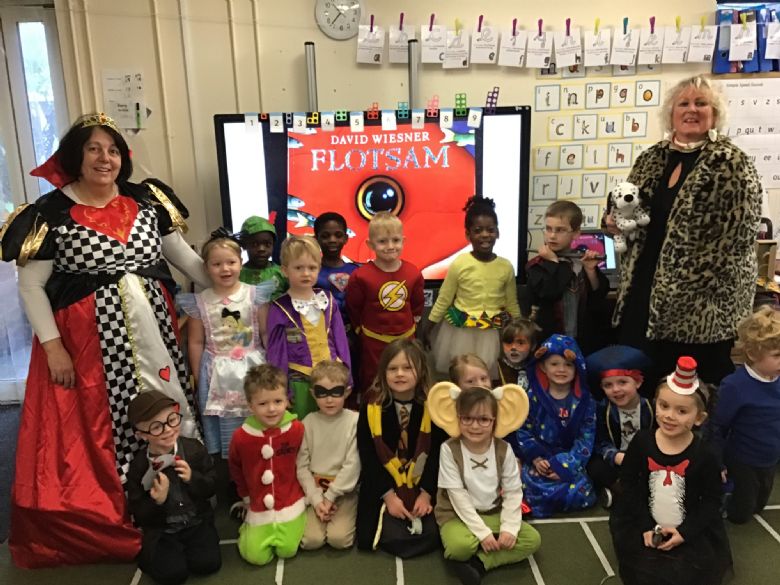 At 9:00 and 10:45, we offered children the opportunity to visit other classrooms around the school to listen to a story being read. All available staff chose a book to read and children from Reception to Year 6 had the chance to pick the books that they would hear which sounded most exciting to them.
In the afternoon, we gathered as a school to see the learning that had taken place. Incredibly brave children from each year group stood up and explained what they had been up to with regards to the text, Flotsam. It was great to see what the children had been up to and to see the progression from Reception to Year 6.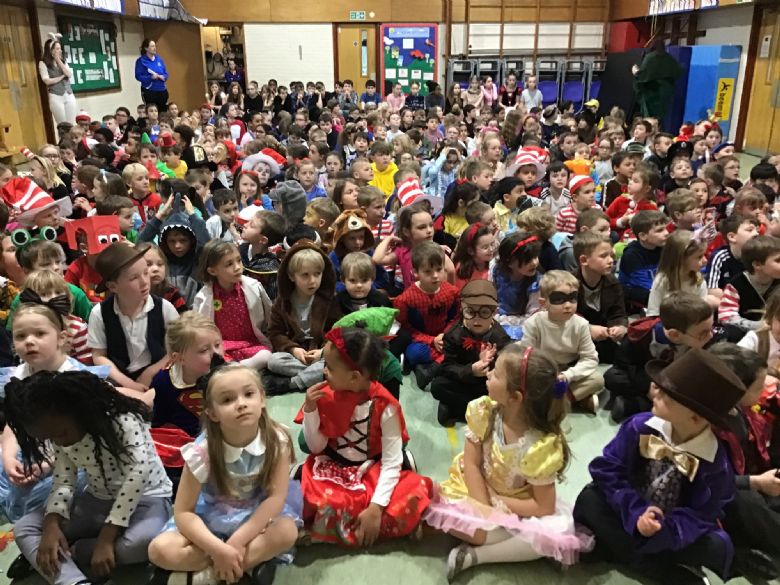 At the end of the assembly, we gave prizes for the homework set: to write a book review for your favourite book. The winners in each phase were:
EYFS - Jake M
KS1 - Daisy C
LKS2 - Ellie L
UKS2 - Elizabeth D
Well done to these children for their amazing book reviews and to all of the other children who took part: it was lovely to see your favourite books and read about why that story/text brings you such enjoyment!
Thank you to all of the parents for your support with homework and costumes.
Thank you to the staff at Wooden Hill School for being wonderful, as always!
But mostly, thank you to all of the children for having a great attitude to the learning, making the teaching of reading so joyful and for making World Book Day 2020 a brilliant day!
Miss Wright