Year 3 and 4 Maths Together Session
Years 3 and 4 held a very successful 'Maths Together' session on Tuesday. Parents spent time with their children who confidently and excitedly explained to them how they carry out maths calculations in school. It was a really hands on session with lots of practical resources out in the classrooms.
The session was a great success with parents saying, 'I think what they were doing was brilliant' and 'I had a really good time and it was great to find out how they get to the answers in so many ways'.
The next 'Maths Together' session is being run by Years 5 and 6 on Tuesday 27th November.
Please come along and find out more!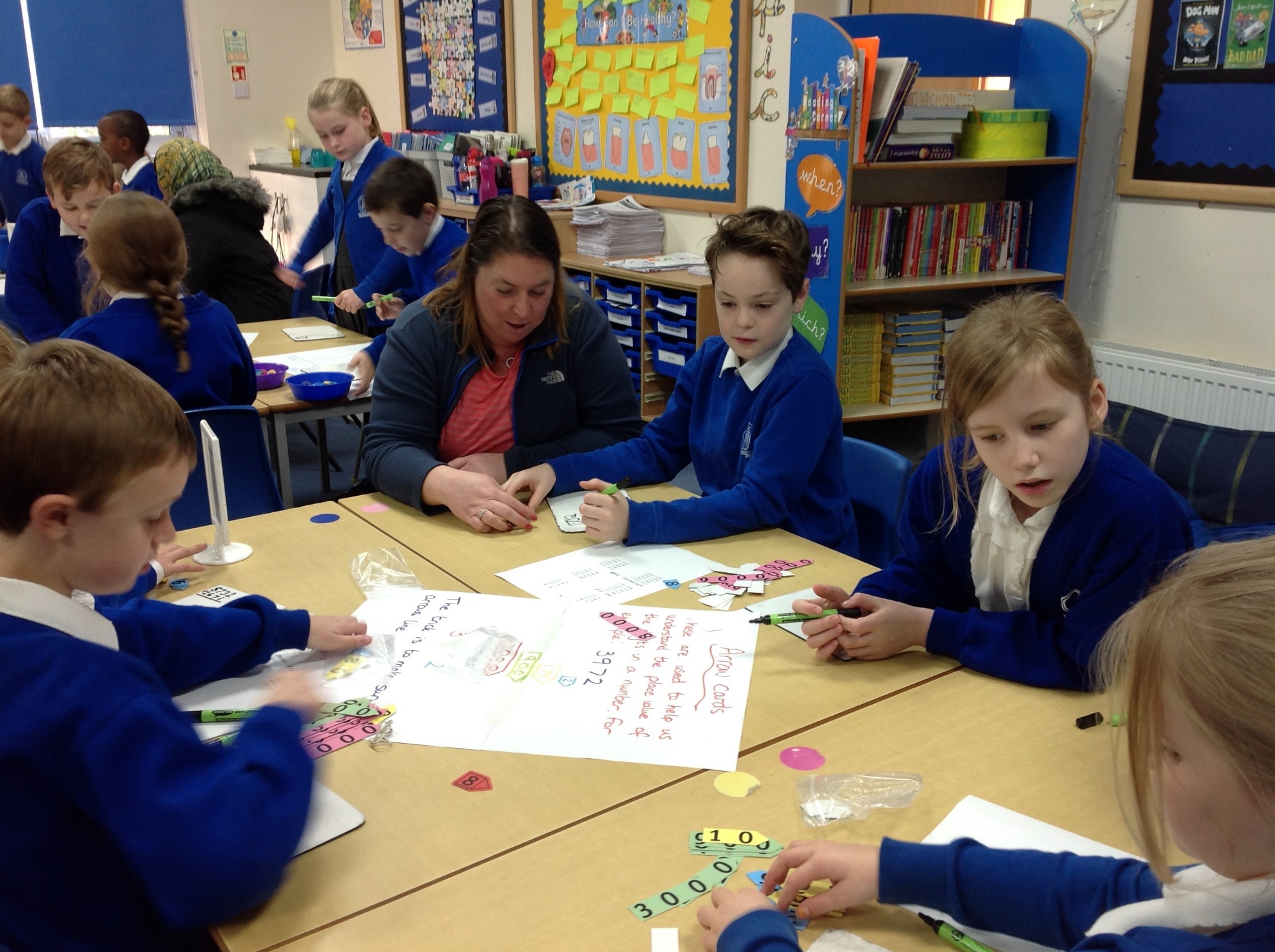 Please enter some content for your news story here.